Your arcade needs new games, but not sure where to start? Well, you are in the right place. Here at Sega Amusements, we have been developing arcades games since the dawn of arcade games. With our years of experience, we've learned a lot about what makes a great game. We understand that player and operator preferences are constantly changing, so our research and development team is continuously working on new products that meet the modern player and operator demands.
At Sega Amusements, you can expect the latest, most innovative games that will entertain your guests, encourage them to come back regularly and generate great revenue. A cornerstone of our product line is video games, and you will find some of the best games on the market right here. We invest in global hit licenses that connect with your players, creating lots of demand at your location and with-it huge income potential.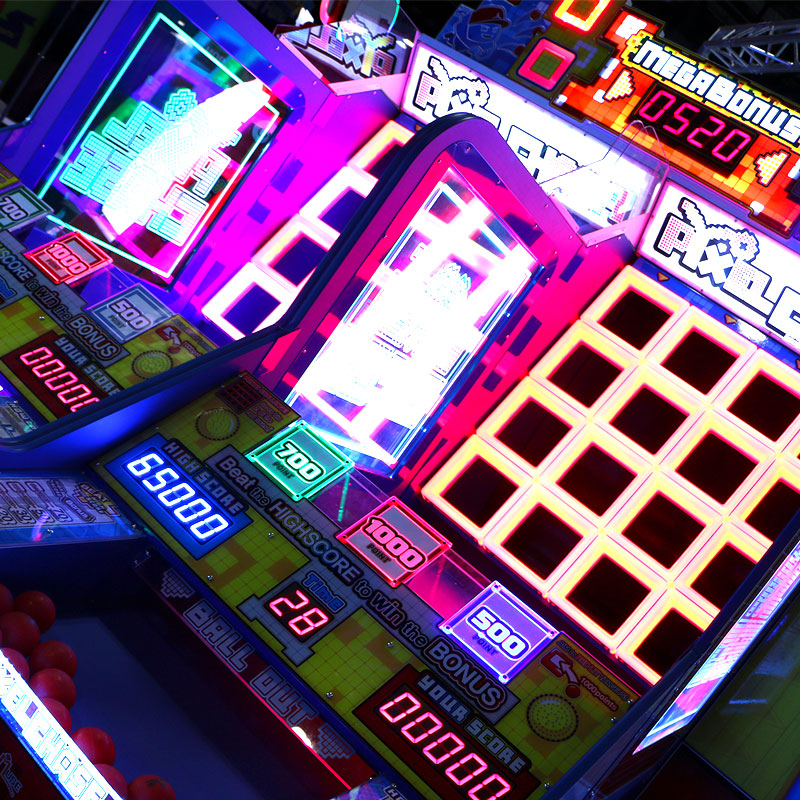 Meeting the demands of your arcade guests means giving them a good variety of games to experience. By incorporating redemption, sports, skill-based, and prize games, you will also give your visitors many reasons to frequent your location. In recent years we've seen the epic rise of skill-based games. These games give players a greater degree of control, making them feel more connected with the game. The skill element also encourages the player to play again as they can sense that they can increase their score by improving their technique. So, it goes without saying that skill-based games must be incorporated with the core mix of your location.
We care for our customers, and so we take our customer service very seriously. So, you can depend upon us to troubleshoot a problem with our experienced technical team, get the solution and order the correct part so your game is up and running as soon as possible. Our dedication to excellent after-sales service and product support is one of the biggest reasons why arcade operators all over the world keep coming back to us and happily recommend us to fellow operators.
If you are new to arcade operations and looking for guidance on ways to lay a solid foundation for your business, you should get in touch. Our years of arcade operations experience and knowledge can help you avoid common pitfalls. Call us or email us now.
If you are a veteran arcade operator looking to take your location to the next level, we can help you with that – let's talk soon.