In the last 15 years, retail destinations have turned to entertainment to drive foot traffic and enhance the customer experience. The combination of Bowling & Arcade has suited those purposes completely as both are accessible to everyone, no matter what age they are.
Bowling together with the arcade is an anchor attraction that has the potential to attract and entertain more people, with extended stays and repeat business.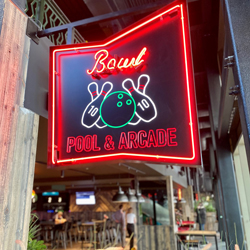 What are the benefits of adding arcade games and attractions to an existing Bowling?
It will expand your target market.
It will bring new customers that do not bowl or go once a year.
Encourages existing customers to stay longer and spend more on the games.
It will attract families to your location.
Provide more options for Birthday parties and celebrations.
It will increase visitation frequency.
It will increase the average spend per visit.
It will increase the total gross revenue of the location and much more.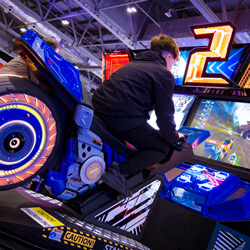 Many companies offer amusement games, but not that many with a sound industry record and recognised trajectory that you can rely on for now and the future.
With more than 60 years in the industry, here at SEGA, we continue developing and manufacturing amusement games that bring players the ultimate arcade experience. We have partnered with other leading manufacturers to offer you the best possible mix of games for your location. Our Video, Redemption, Sport and Prize Games should offer you a great return on your investment.
Our experienced sales team has an in-depth understanding of National and International Markets and recognise the dynamics and regulations that govern different regions. So, we can advise you on the most profitable mix of products to suit your Bowling location.
At SEGA our pro-active and professional service means you can depend on us. SEGA has shaped generations and entered the lives of millions of people around the world and continues to do that to this day.
Contact us today to see how we can help maximise your Bowling Centre revenues.