Whether you like your POPCORN Salted or Sweet, we all have that feeling of excitement when going to the Movies or the Cinema to watch that long awaited blockbuster movie. That is why at SEGA we know the importance of creating that experience for your customer from the moment they enter your location, complimenting the sights, sounds and aroma of being at the movies.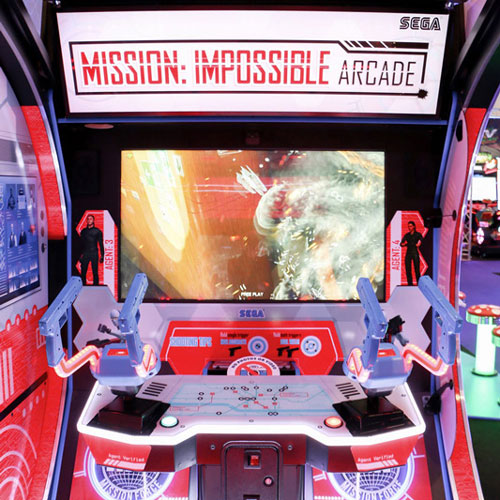 With many years' experience incorrect game placement, installation, and operation within the Cinema, we bring a strong history of supplying worldwide locations and route operators our licensed branded amusement games from massive titles TRANSFORMERS & MISSION IMPOSSIBLE to the family's favourite SONIC THE HEDGEHOG.
Foyer area machine Layout
Game Installation & Set up
Technical & Service Support
Family Games Supply
Video Prize Redemption
Small footprint - High ROI
What sets us apart is our personal approach to doing business, we work with you to deliver your ambition and so it's no surprise that customers become lifetime partners when they work with us. You can rely on us to recommend the right mix of games to suit your Cinema location. Furthermore, we will continue to support you through our aftersales and technical support to ensure you maximize your investment.
Contact us today to see how we can help maximise your Cinema lobby revenues.