The clue is in the name!
A Theme park wouldn't be a theme park if it didn't have a theme. So, no matter what theme a park employs, Sega can supply a multitude of games that are not only relevant to the "theme", but also great fun for people of all ages to play.
In general terms, there are usually two differing forms of game operation within a theme park.
The Theme park buys and operates their own games thereby retaining 100% of income
The Theme Park appoints an Operator, who supplies the games and shares the revenue at an agreed percentage to both parties.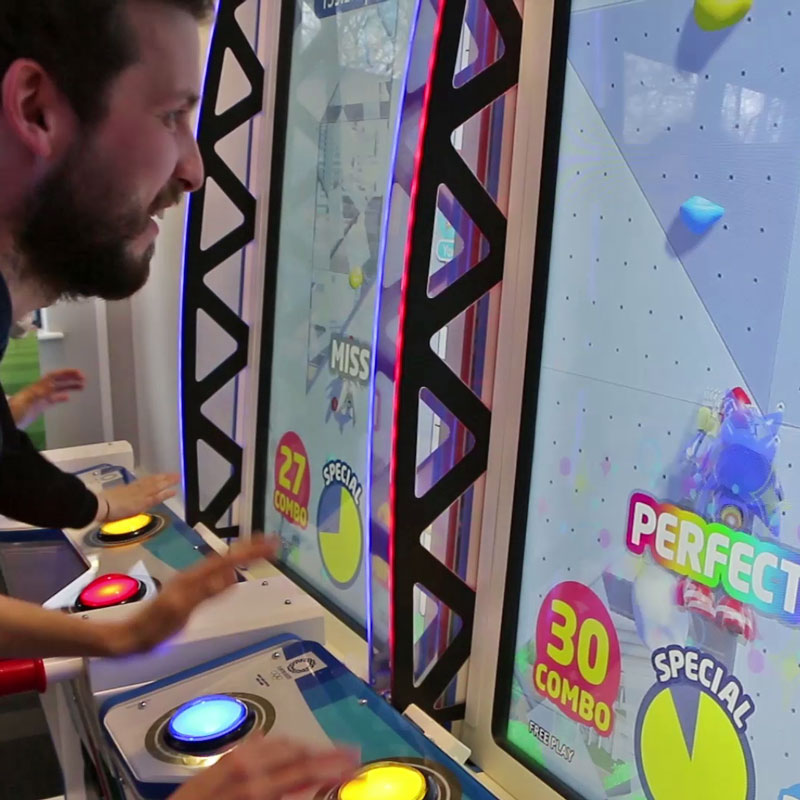 Fortunately, for the proprietors of either the Theme Park, or the appointed Operator, we here at Sega Amusements International have many decades of experience when dealing with and supplying games to both. We recognised many years ago that the addition of a License to a video game would not only enhance the appeal to players of all ages, but it would also provide the Theme Park industry with relevant, topical, state of the art Games and Sega is always at the forefront of the Amusement Machines industry in securing the most prestigious and appealing licences.
Currently, the Sega Games portfolio includes licensed titles such as Transformers: Shadows Rising, Daytona 3 Championship, Luigi's Mansion, Mario & Sonic at the Tokyo Olympics and of course, Mission Impossible!
So, for a Theme park, or a Theme Park Operator, that is looking to provide their customers with a high class machine offering, that has the potential to increase both secondary spend and income revenue and to provide the maximum entertainment value that it is possible to offer, then Sega Amusements International is the obvious supplier of choice.
We have been manufacturing Family entertainment games since the very early 1960's and from humble beginnings we have grown to become the leading developer, manufacturer and distributor of coin operated amusement machines in the world today, providing entertainment for the whole family in its truest form.
Providing entertainment for the whole family, in all age groups, is the essential overriding mission of any Theme Park, so it stands to reason that there can be no better supplier to partner with than Sega Amusements International. So contact us now!