13 April 2018
Sega presents a ground-breaking new game Prize Arrow.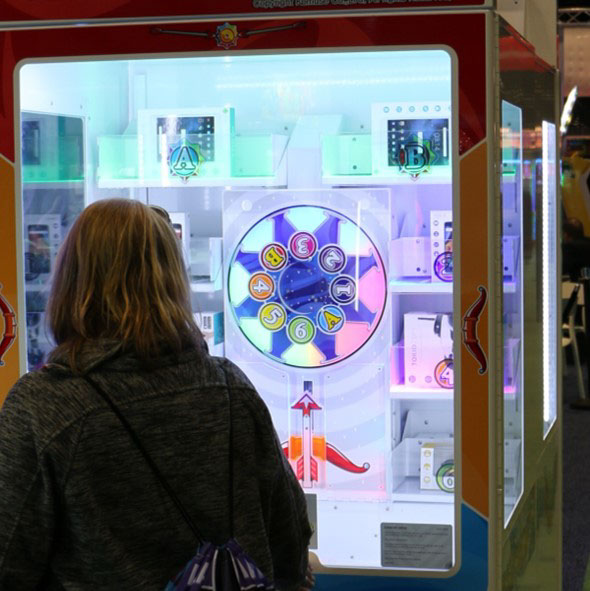 Delivering strong earnings in the highly competitive prize merchandiser games category. Prize Arrow is a follow up to the multi-award winning, global smash hit game Key Master. With strong 'one more try' gameplay appeal, capacity for high-value prizes and the ability to reliably dispense large prizes - Prize Arrow is set to be an instant winner for any location!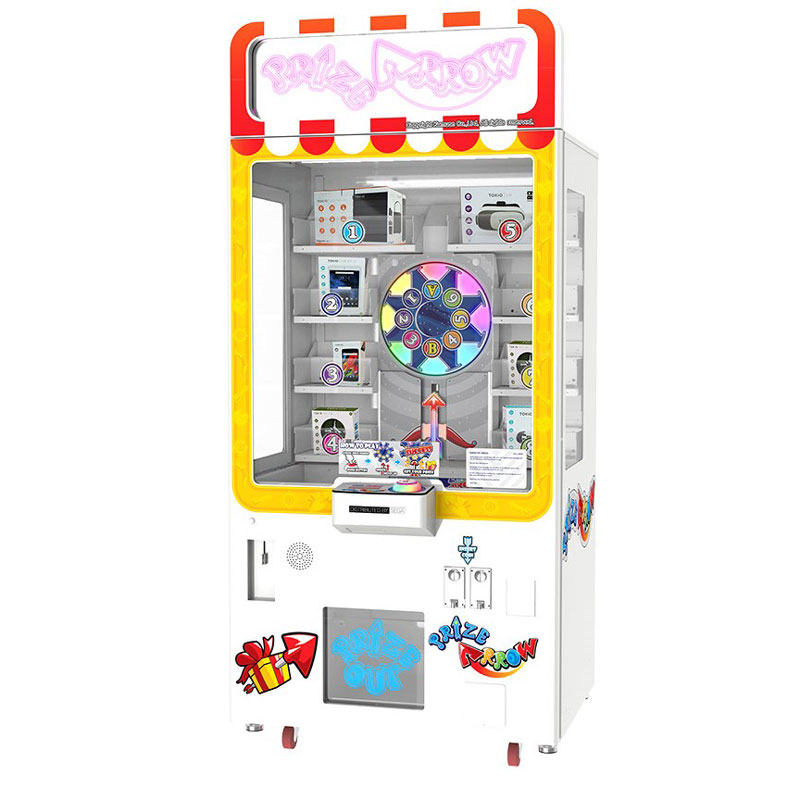 Prize Arrow is very easy to understand and as a 100% skill game tests player's accuracy to the max. Once the game is coined up the target wheel starts spinning, then the player must carefully aim the arrow at the desired prize segment on the wheel, with one simple touch of a button. There is always a lot of excitement when playing Prize Arrow. As the game presents an easy challenge, a near miss to win often encourages repeat play aided by the fact that the arrow quickly returns to the normal position for another go.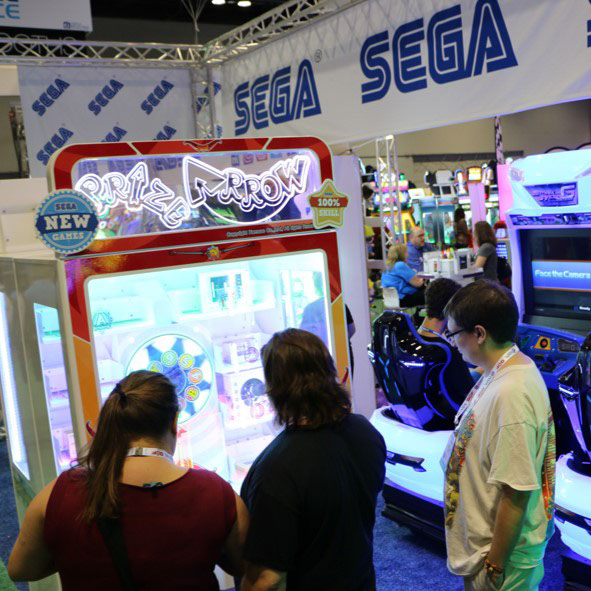 Prize Arrow features a durable, secure cabinet, eight large prize shelves that can be quickly and easily refilled. The game measures 37" (950cm) deep, 41" (104cm) wide and 89" (227) tall, making it the perfect size for Family Entertainment Centers, Arcades, shopping malls, etc.
Prize Arrow is now in stock and available for immediate dispatch. To order speak to Sega on +44 (0)208 391 8090; +1 (847) 364-9787; sales@segaarcade.com, or contact your local Authorized Sega Distributor.