17 July 2023
PULL IT! FLICK IT! SPIN IT! TWIST IT! BOP IT! The beloved and wildly popular family game, 'BOP IT!', is transformed into an electrifying arcade experience, captivating audiences across the globe.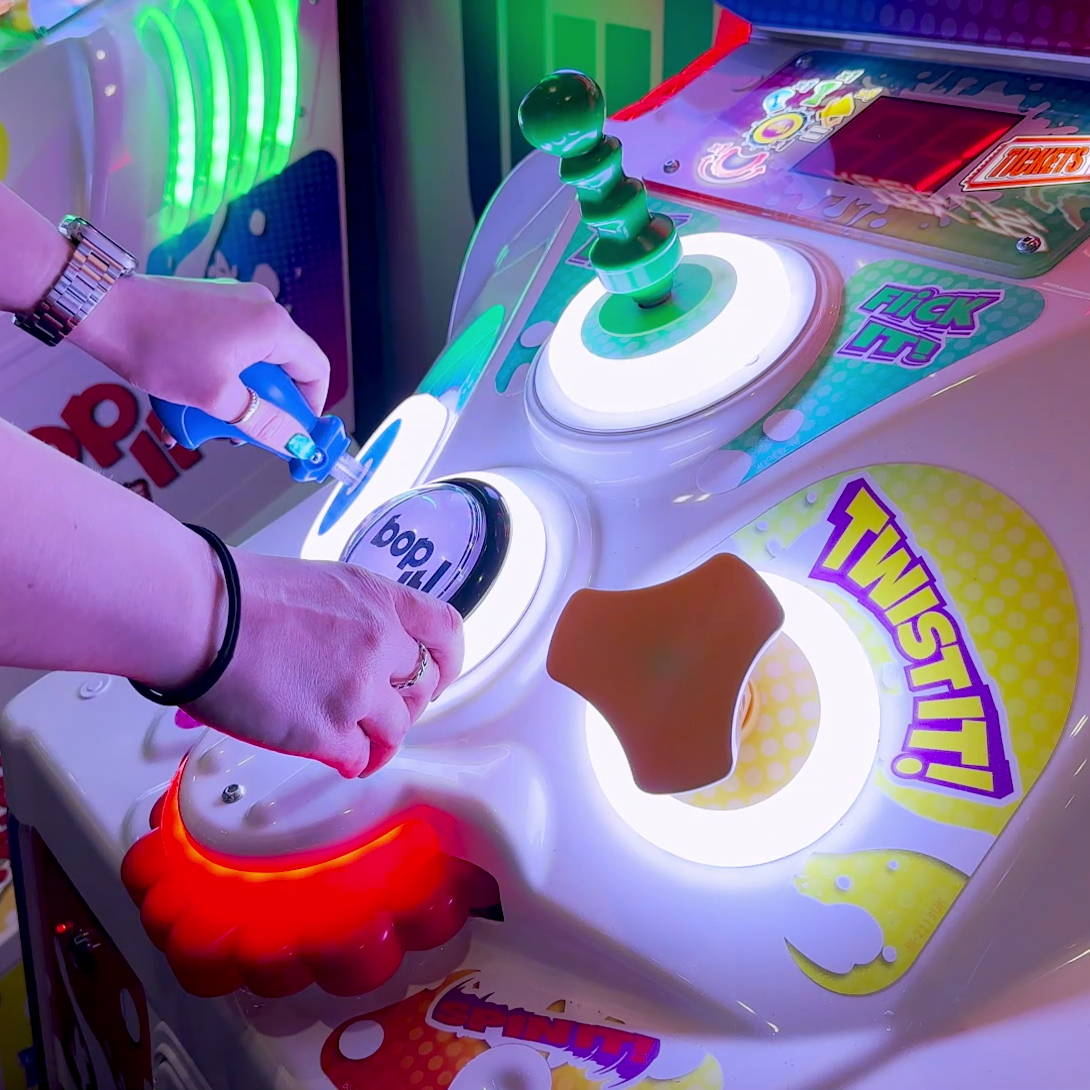 SEGA Amusements International, renowned pioneers in arcade game development, and Hasbro, the visionary entertainment brand creators, proudly present BOP IT! Arcade, a game that delivers an instant hit at your venue!
Prepare to bring family and friends together like never before with the exhilarating and intuitive gameplay of BOP IT! Arcade. This skill-based redemption game challenges players to follow voice and visual prompts, to swiftly execute five actions: 'Bop It', 'Flick It', 'Pull It', 'Spin It', and 'Twist It'. The game gets progressively more challenging, thus putting players' skills and hand-eye coordination to the ultimate test and rewarding them for higher scores!
BOP IT! Arcade is the perfect addition to any location, be it an FEC, bowling centre, or bustling arcade. Its wide appeal transcends generational boundaries, captivating both the young and old. Moreover, the striking cabinet colours and lighting ensure it stands out, demanding attention and igniting curiosity.
"We are thrilled to witness the overwhelming positive feedback from operators worldwide. The resounding success and remarkable cash box earnings are a testament to players' insatiable appetite for this skill-based phenomenon," says Justin Burke, Sales Director at SEGA Amusements International. "The small footprint, big-income-potential has prompted operators to secure additional units for their locations."
React swiftly and seize the opportunity to ignite the excitement at your venue. Order BOP IT! Arcade today and ensure an unforgettable experience for your guests!
For further information contact SEGA Amusements International on +44 (0)208 391 8090 / +1 847-364-9787; sales@segaarcade.com.