04 July 2017
Sega's premier video racing game Daytona Championship USA are rolling out to arcades all over the world and operators are reporting top earnings for the game. Attributing the high income to the 'instant rematch' feature that encourages repeat play and are noticeable incremental revenue to their business, is contributing to high demand for the game globally.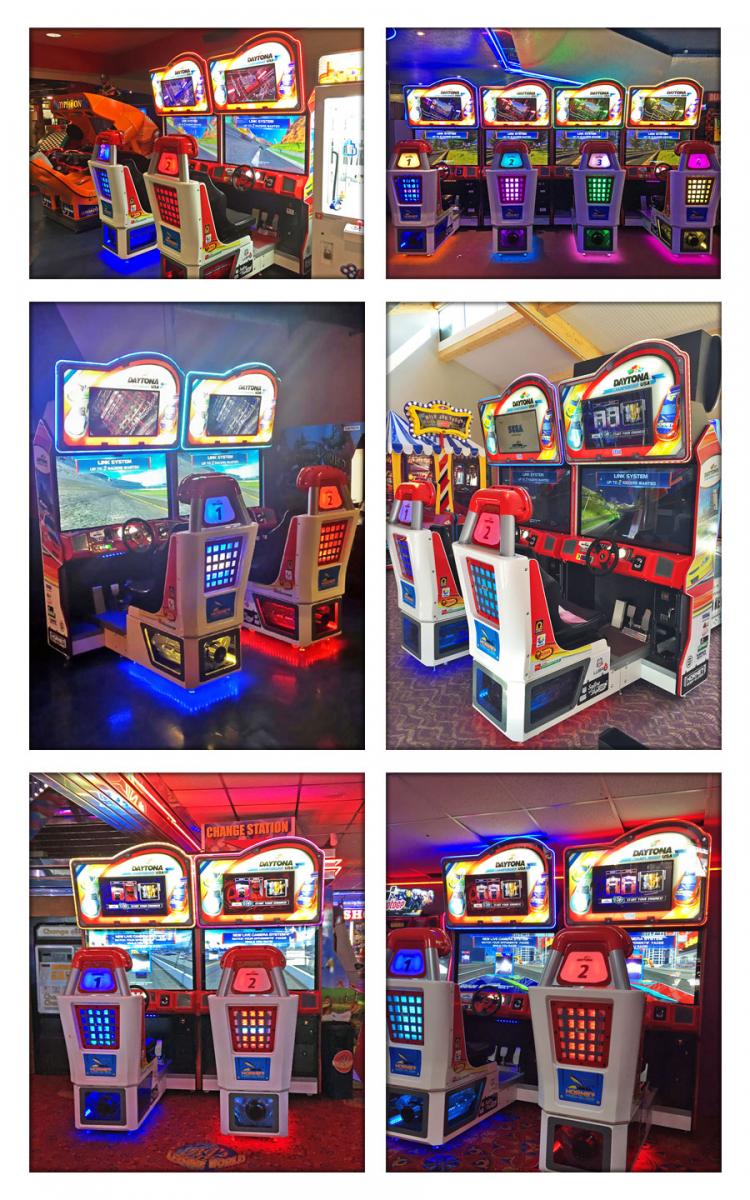 Justin Burke, General Manager at Sega says, "The demand for Daytona is phenomenal, we've already shipped a huge number of games and have an even bigger list on back order expected to ship as fast as we can build them. In fact, we have dedicated two factories, one in UK and the other in USA, to increase our production output".
Mitch Tuby, from Pleasureland Amusements in the U.K., received his Daytona Championship USA recently and he says it's "Just like the old game but better, finally a driving game that the industry has been waiting for. It's a great machine to have in the arcade." Reaction in the USA has been the equally positive as Rich Listash from Player One Amusement Group offered "The new Daytona by Sega is awesome, the force feedback steering really captured the feeling of the original Daytona with updated graphics from today's technology".
Hailed as the ultimate arcade racer Daytona boosts a bold cabinet design, arcade-perfect gameplay and innovative new features that impress players and operators. The insanely fast 60 frames per second racing action on a massive 47" LED high definition screen, really gets the heart pumping. Amazing 'AI' and 'catch up' truly excite casual and pro gamers alike. New cars, 6 great tracks and game modes bring more fun and excitement for players old and new. While Operators will love the 'all-new party mode' that allows them to run special events smoothly and the brand new 'Sega-IQ Intelligent Service Menus' that are designed to offer prompts and troubleshooting advice for onsite technicians.
Justin conclude by saying "Currently both our factories are working at maximum capacity to get orders out quick. Customers are recommended to place their orders now to avoid having to wait long for their games to ship".
Order your Daytona Championship USA now by contacting your Authorised Distributor or Sega on +1 847 364 9787 or +44 (0) 208 391 8090 or email at sales@segaarcade.com