14 November 2017
Sega Amusements International are the proud winners of the prestigious Brass Ring award for Daytona Championship USA, for Best New Product in the Arcade & Video Games Category.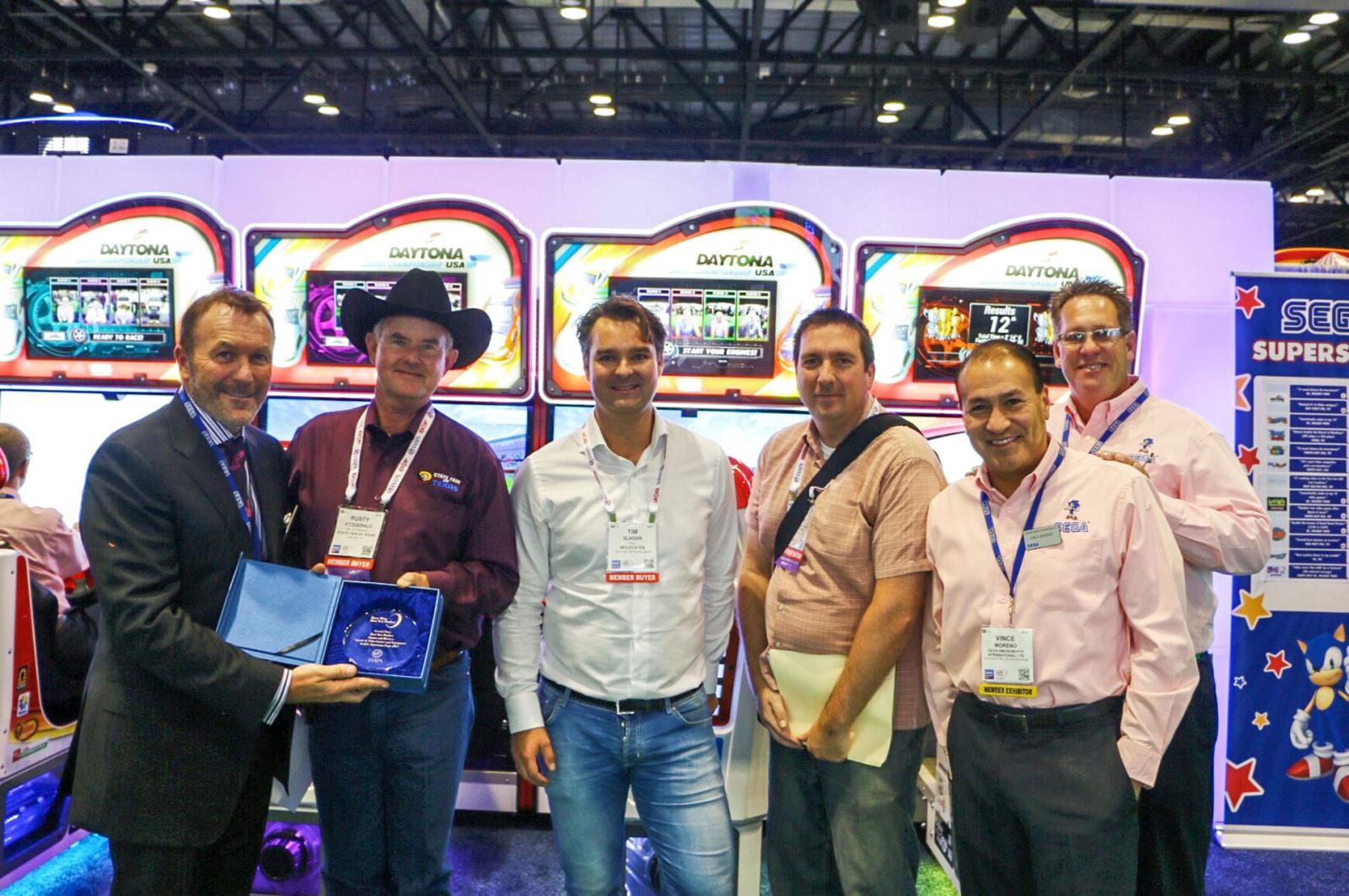 Upon receiving the award Paul Williams, CEO at Sega, commented: "This is an amazing start to IAAPA 2017, we are delighted by the award and humbled by the industry's recognition for our innovation and the quality of entertainment delivered by Daytona."
Daytona has been at the top of operators buying list, thanks to the instant re-match feature that puts players right back into the game thus boosting repeat play. The great looking cabinet design features a video billboard and unique under seat engine feature. Lit top to bottom the game attracts player's attention in any location. Players love the game for its superb handling, fun gameplay and 4-way gear shifter. The operator-friendly Tournament and Party mode are very popular amongst operators too.
Sega Amusements International would like to thank the IAAPA awards committee for awarding Daytona Championship USA the new product brass ring award.
To order Daytona now speak to Sega on +44 (0)208 391 8090; +1 (847) 364-9787; sales@segaarcade.com, or contact your local Authorized Sega Distributor.