18 June 2018
Sega Amusements International is excited to present TRANSFORMERS Shadows Rising and other top performing games at International Bowl Expo this week.
Bowl Expo is recognised as the premier convention and tradeshow for industry leaders and stakeholders to experience, latest products, services and participate in interactive seminars. Sega will take up booth 809, from 20th to 21st June at the Paris Hotel & Las Vegas Convention Centre, in Las Vegas, USA.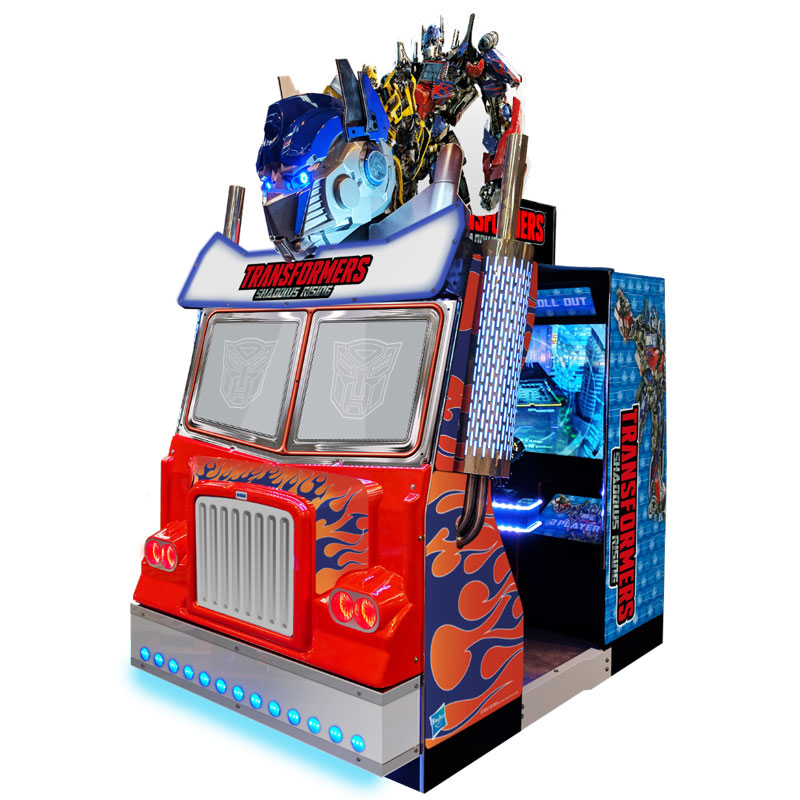 The TRANSFORMERS film franchise continues to bring box-office hit after hit. This extremely popular global licence has strong family appeal making it an ideal game title for amusements. Sega's TRANSFORMERS Shadows Rising features a sensational cabinet that based on the iconic red and blue truck that the leader of the Autobots, Optimus Prime transforms into when in vehicle mode. Gorgeous huge chrome exhausts, big grill and lifelike Optimus Prime head makes this game stand out in any location.
The action-packed gameplay takes place across three unique locations on Earth, and there is even a mission on the moon. All the action unfolds on a 55" Full HD monitor, at 60 frames per second thus delivering a crisp video. Set in a theatre cabinet with four speakers and subwoofer the whole experience is immersive and thrilling. As well as the fixed controllers, players can use the brand new 'Hyperenergy Tech' lever to either tactically destroy multiple enemies at once or defend against difficult enemy attack moves.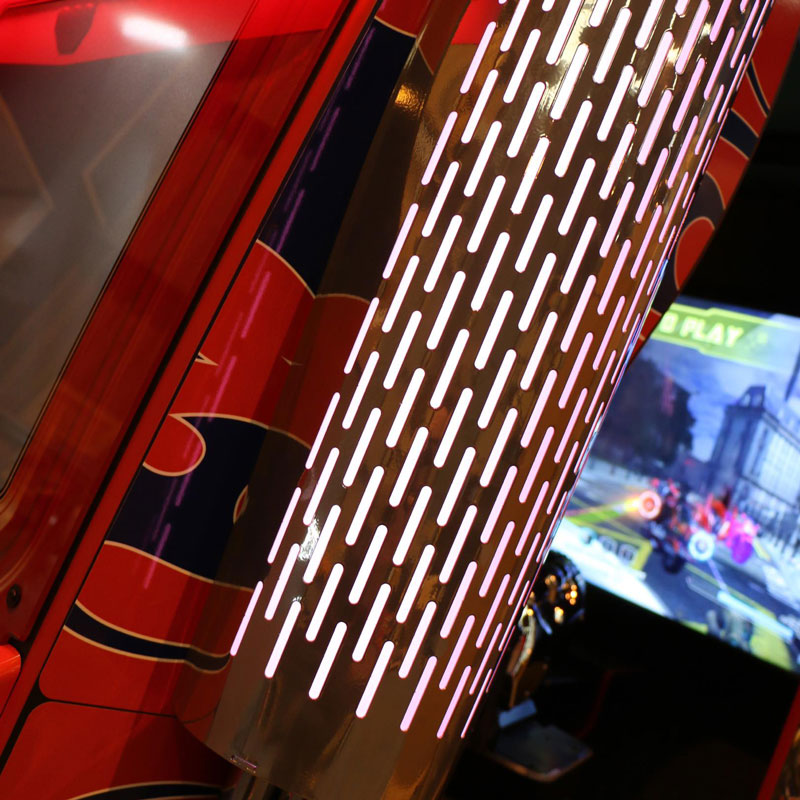 Brand new to Bowl Expo will be Daytona Championship USA in 'standard cabinet' that is far from 'standard'. Designed to fit in even more location the new cabinet features the awesome Hornet car themed marquee. Bright, colourful LED edge lighting on either side of the 42" HD screen and bottom of the seat panel dazzle and excite players. "Daytona is a Brass Ring award-winning game, and we wanted even more customers to be able to have this strong earning game. So, we developed a brand-new cabinet that will suit the budget of more customers, combined with the smaller footprint means now even more locations can have Daytona Championship USA Standard." Says Marty Smith, Regional Sales Manager at Sega.
Also on Sega's booth, 809 will be Prize Arrow an easy to understand 100% skill prize merchandiser with strong 'one more try' gameplay appeal. The capacity for high-value prizes and the ability to reliably dispense large prizes makes Prize Arrow an instant winner for any location. Other games for visitors to experience will be; mechanical redemption game Maze Escape and video action game Target Bravo in an upright cabinet.
For more information contact Sega on +1 847-364-9787; sales@segaarcade.com, or contact your Local Authorized Sega Distributor.