26 August 2018
Sega's TRANSFORMERS Shadows Rising wowed visitors at International Bowl Expo with its sensational blue and red truck themed cabinet. Gorgeous chrome exhausts, big grill and lifelike Optimus Prime head marquee attracted visitors to the stand.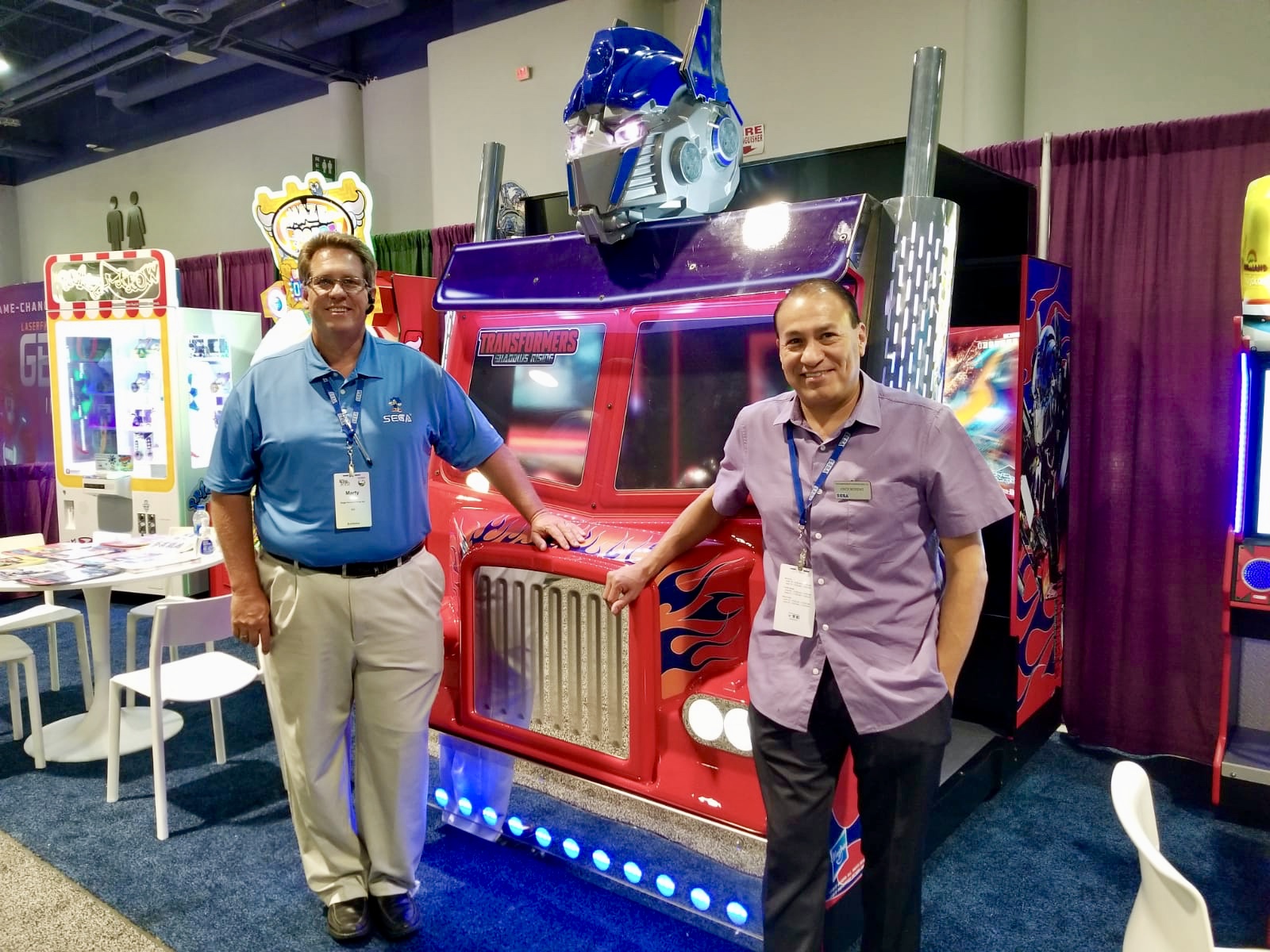 Marty Smith, Regional Sales Manager at Sega, commented "I would like to thank all the customers that visited us at Bowl Expo. We had a fantastic show at Bowl Expo thanks to the great feedback from customers for TRANSFORMERS Shadows Rising. Many customers highlighted the gameplay was easy to join, simple to use controller, crisp graphics and great audio all delivered an action-packed 'metal on metal' battle experience. All this in an attractive cabinet convinced them to place orders for the game."
TRANSFORMERS Shadows Rising is a follow up to the blockbuster hit arcade game TRANSFORMERS Human Alliance. The new game features the brand new 'Hyperenergy Tech' lever, which allows players to either tactically destroy multiple enemies at once by pushing the lever up or defend against difficult enemy attack moves by pulling the lever down.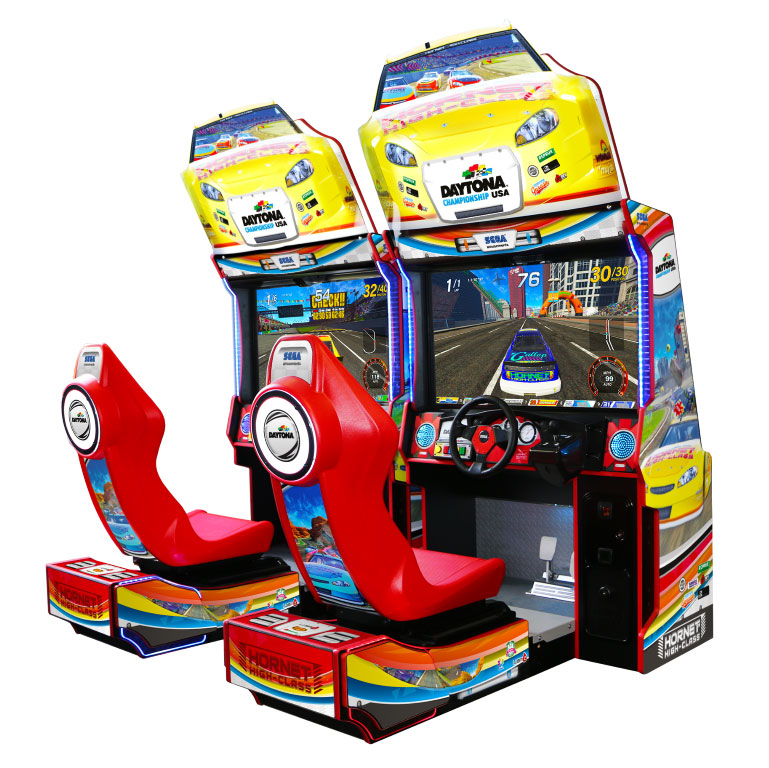 Also brand new on Sega's booth was Daytona Championship USA in a brand-new cabinet. A smaller footprint, at a budget, to suit more operators, Sega brings this Brass Ring Award-Winning game to even fit in even more locations. Daytona delivers arcade-perfect racing action with amazing 'AI' and 'catch up' that genuinely excites casual and pro gamers. The Instant re-match feature puts players right back into the game encouraging lots of repeat play. The new cabinet features the iconic Hornet car themed marque, colourful LED edge lighting on either side of the 42" screen and bottom of the seat panel.
Sega also presented its latest 100% skill prize merchandiser Prize Arrow; mechanical redemption game Maze Escape and video action adventure game Target Bravo in an upright cabinet.
For more information contact Sega on +1 847-364-9787; sales@segaarcade.com, or contact your Local Authorized Sega Distributor