25 April 2019
With so many basketball choices on the market, it's hard for operators to decide the right game for their location. Masters of innovation, ICE (Innovative Concepts of Entertainment) makes this decision simple, by offering three unique size games that are designed for players at every location.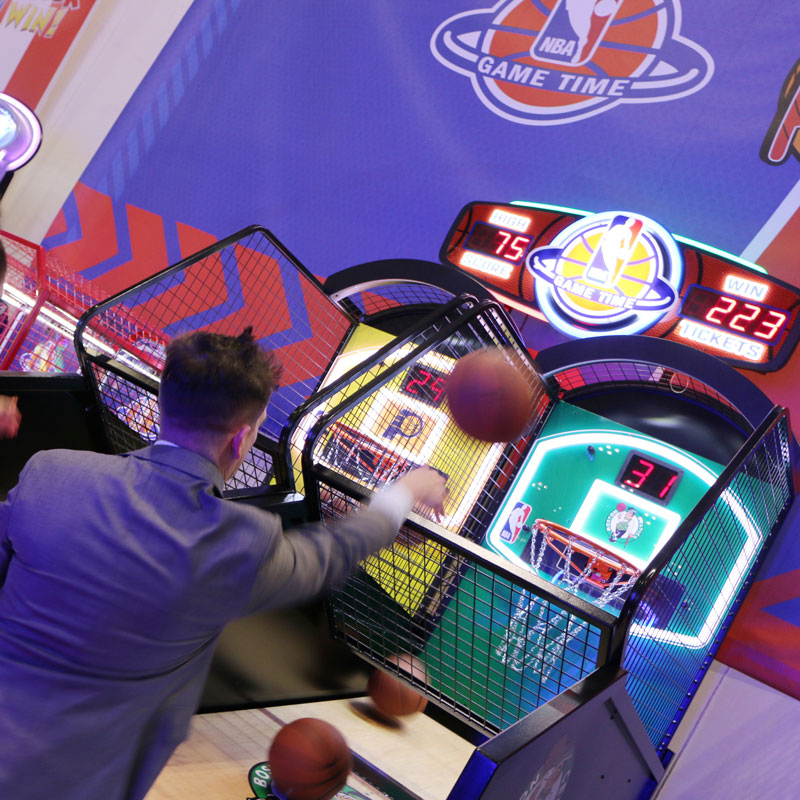 First up is NBA Hoops, the "big game" that makes players feel like a pro. An impressive cabinet size puts some distance between the player and the high hoop just as one would expect on the court. There is an instant sense of challenge and excitement presented by this cabinet. The game features attractive multi-colour LED lighting effects, basketball court wood effect ramp, real sport basketballs and sound effects, giving a sense of being at a "big national basketball" game and is available in various NBA team brands. Linkable up to 10 units, Operators, can also get the optional bonus marquee for three or more cabinets giving this game a truly striking look.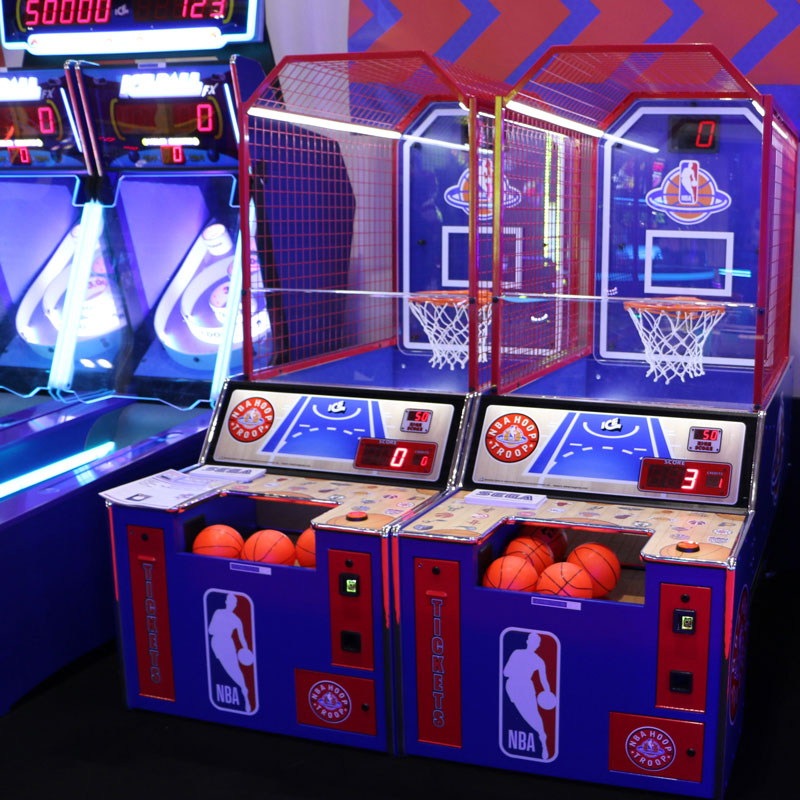 The second game in the range is NBA Game Time, a mid-sized unit that is sure to fit all locations. Like NBA Hoops this game also boasts the latest technology with a full LED lighting package and slam dunk sound effects. Unique to NBA Game Time is the moving hoop, which adds a fun twist to this classic arcade game. To push those revenues to a new level, simply add the optional bonus marquee to a bank of three or more NBA Game Time units.
The smallest game in the series is NBA Hoop Troop. With a small, low-level playfield cabinet this game is designed just for kids. Players must hoop as many balls within thirty seconds. To make the game easy for the younger player this game features a stationary hoop and small soft basketballs. The bright contrasting orange on blue colour cabinet attracts players at any family entertainment centre.
"We've been selling ICE's NBA basketball games for years all across the world. We get lots of positive comments from operators that are very happy with their decision years after their NBA purchase. This is a testament to ICE's world-renowned game build quality and durability makes NBA basketballs an obvious choice." Commented, Justin Burke.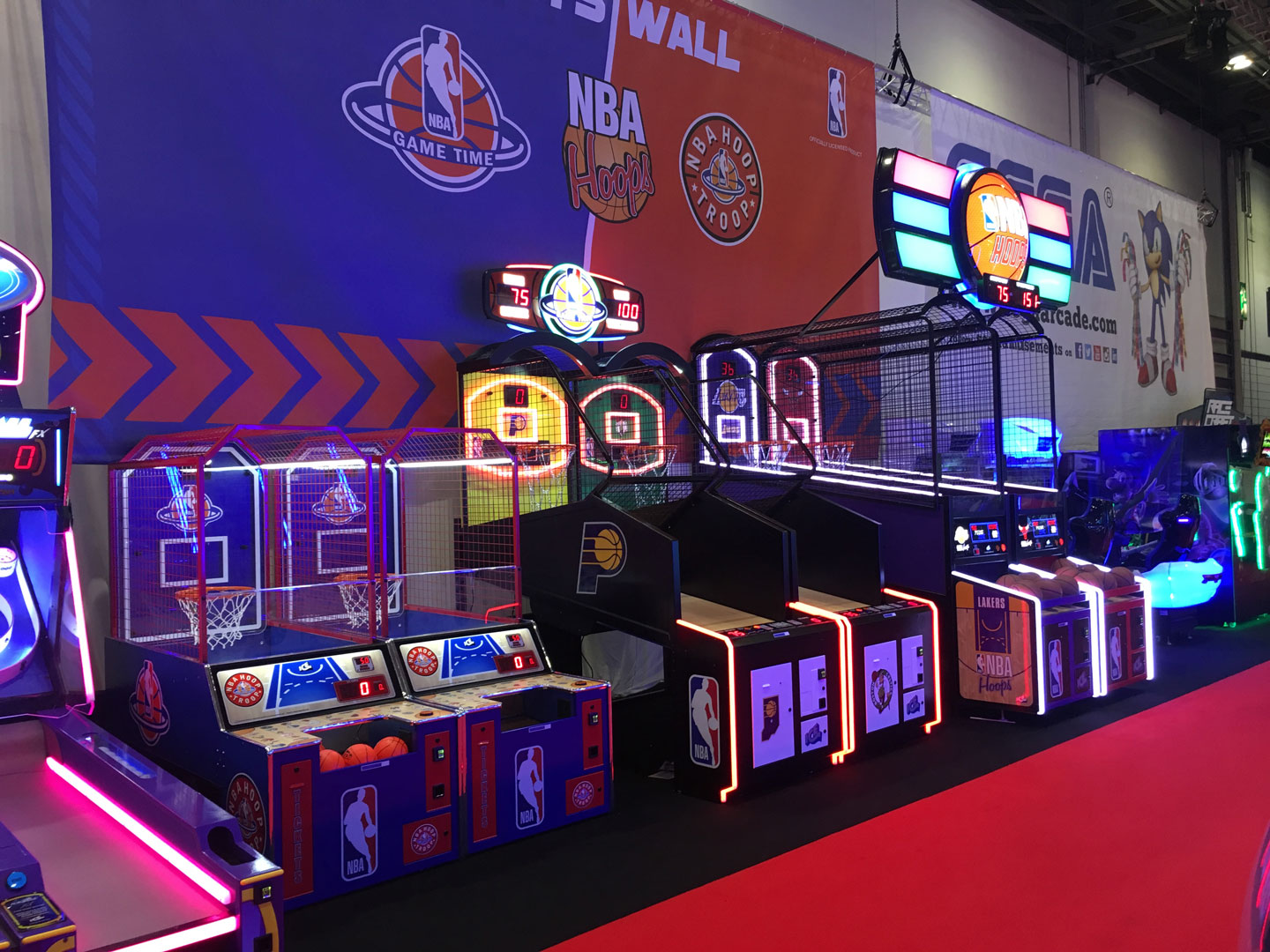 To order your NBA basketball today or further information contact Sega on, +44 (0)208 391 8090, sales@segaarcade.com, or contact your Local Authorized Sega Distributor.