28 July 2023
Are you ready for an adventure exploring the seas? AYE, AYE CAPTAIN!! This skill-based redemption shooting gallery is a must-have product for your arcades and would be at the top of any pirate's booty list!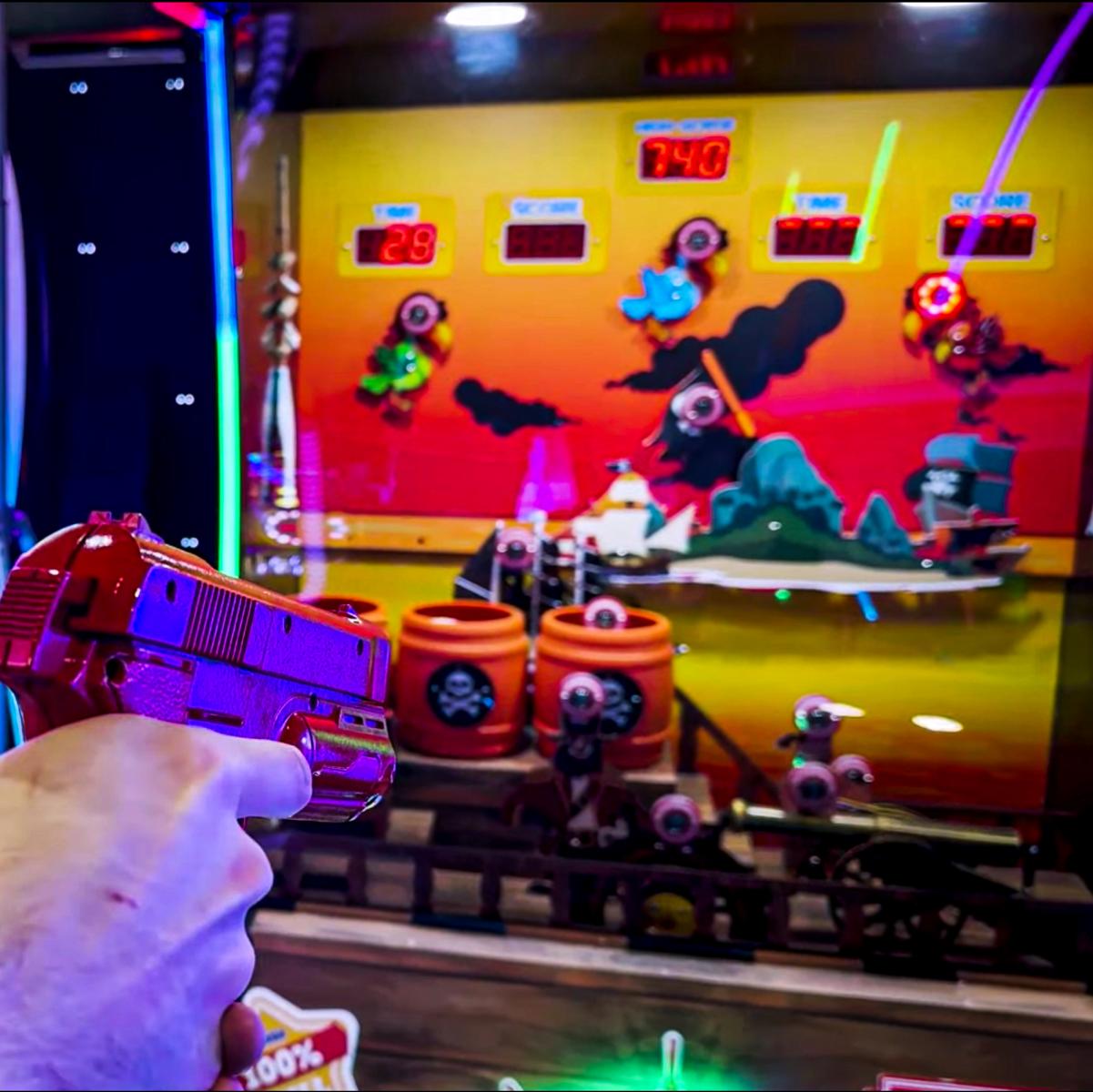 This classic traditional shooting gallery brings a unique piratey twist to the game. Beautifully themed artwork and bright LED lighting throughout attracts players, young and old. The multicolour ship steering wheel is sure to catch the eye of any player and pirate alike!
Pirate Captain sees players shoot targets as they light up, testing their aim and reactions to see how they would fair among the greatest pirates to sail the seas! These targets keep the players engaged and determined as they try and win as many tickets as possible. Furthermore, because the targets move randomly no game is the same, so it's continuous fun for all the family! Extending the pirate theme even further, the detailed moulded targets include birds, a canon, explosive barrels, animated flags, and the pirate captain who moves from side to side to dodge the player's shots. It is a 1 or 2-player game, which means players can play by themselves to achieve the highest score possible or against a friend to compete and become the ultimate Pirate Captain!
So, are you ready to set sail with Pirate Captain and make sure that it is a part of your arcade collection?
For more information or to order, contact SEGA Amusements International at +44 (0)208 391 8090 / +1 847-364-9787; sales@segaarcade.com.