23 June 2017
Today June 23rd officially marks Sonic the Hedgehog's 26th birthday. With his unique charm, energy and charisma, Sonic is easily one of the most recognisable game characters in the world. Coinciding with his birthday, Sega has been launching a number of games over the years and this year is no different, as the company launches a brand new sports game Sonic Baby Air Hockey specially designed for kids.

Justin Burke, General Manager at Sega says, "Our Sonic-branded games have been growing steadily while demand has also continued to rise. We now ship more Sonic-branded games than ever, before due to great value, quality and income potential of these games. The current TV series and a multitude of consumer games on various platforms are helping players engage with this great license through various touch points. By launching Sonic Baby Air Hockey, we wanted to extend that experience to kids too."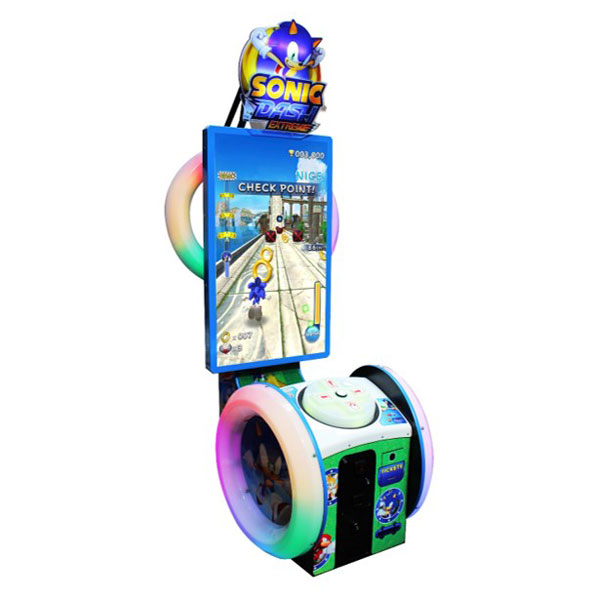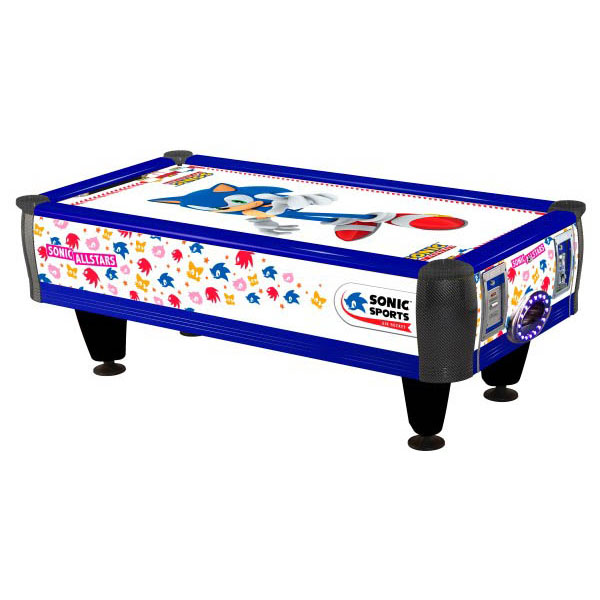 Sonic Baby Air Hockey table is beautifully crafted, with official branding that is cute, bright and attractive, making it perfect for any FEC. The narrow playfield and lowered height are specially designed so that kids can enjoy this classic arcade game. LED scoring and timer in the playfield and fun Sonic themed sounds are bound to keep kids happy. While High-quality, durable parts, scratch resistant surface and reinforced structure, means operators will be happy too. The optional ticket vend unit allows operators to make Sonic Baby Air Hockey a classic ticket redemption as well.
Another popular Sonic-branded game is Sonic Dash Extreme. This fast paced video redemption game that sees players control Sonic or his friends to dash along the track and collect as many rings as possible. Quick thinking and fast reactions allow players to get the end of the track, then challenge the evil Dr. Eggman to win the ticket bonus. Sonic Dash Extreme features amazing graphics on a huge 55" high definition vertical screen, accented with two large colour changing "Sonic Rings" on the left, and right makes it a visually stunning cabinet. The player control is a novelty oversized controller that players will instantly recognise from the classic home console games.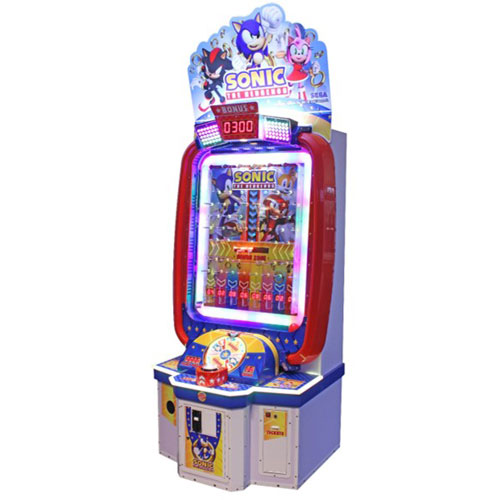 In the mechanical redemption category is Sonic Blast Ball. Which features an impressive cabinet with a vertical playfield, where players are mesmerised by a ball whizzing around the four sides. By use of a single large lit button players open gates at the top of the playfield allowing the ball to drop into play, the goal being to open the gates just at the right time, so the ball drops through a bonus ring that oscillates left to right in front of them. This quick, simple game appeals to all ages and is the perfect addition to any FEC or game room.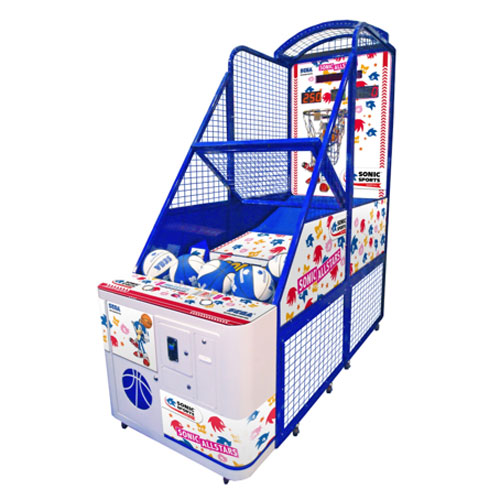 The immense popularity of Sonic has seen tremendous success of Sega's famous Sonic All-stars 4 player Air Hockey and Basketballs games. These classic redemption games have been recently revitalised with the latest imagery from the Sonic design team in Japan. The updated livery delivers a more colourful and dynamic appearance that is sure to keep these games on top of the seller's list for years to come!
"Operators all over the world have been boosting their revenues by grouping the various Sonic-branded games to create a unique themed area. With the launch of Sonic Baby Air Hockey, operators now have yet another great game to add to their collection," concluded Justin.
All Sonic games are available for immediate delivery so order yours now by contacting your Authorised Distributor or Sega on +1 847 364 9787 or +44 (0) 208 391 8090 or email at sales@segaarcade.com