04 July 2018
Hoopla continues to perform exceptionally well in arcades and family entertainment centres globally with operators now ordering additional units to add to their skill wall.
Hoopla is a simple pure fun and intuitive game where players must hook hoops on all seven pegs in the given time to enter the bonus round. Hoopla follows in the footsteps of the other high revenue earning carnival classic games, such as Down the Clown, Milk Jug Toss and Bean Bag Toss. Designed with the family in mind the game is brightly lit with eye-catching colourful carnival theming. The lowered playfield is also wide enough to allows parents and kids, or friends to team up, and enjoy the game together.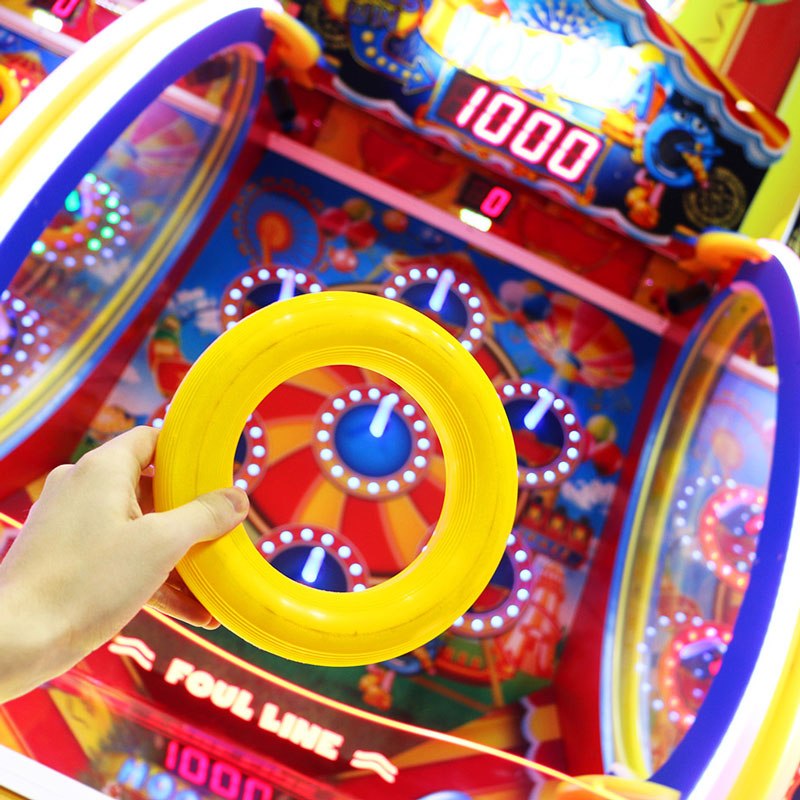 Justin Burke, General Manager at Sega, explained; "As soon as the players steps up to Hoopla it's obvious what they must do to win tickets. The conveyor belt constantly feeds more hoops to the player because more hoops means more fun. To make the game even more exciting in the bonus round players must catch the moving lit peg with a hoop, to win the big-ticket bonus."
A Single unit of Hoopla measures 240cm (95") deep, 114cm (45") wide, and 280cm (110") tall. The game ships as one unit so minimal assembly is required.
"Word about Hoopla's strong income has spread fast, and we suddenly noticed the demand for the game go through the roof. So, we encourage customers to act now and place their orders to get this hot game for this summer season" concluded Justin.
For more information contact Sega on +44 (0) 208 391 8090; sales@segaarcade.com, or contact your Local Authorized Sega Distributor.