18 September 2018
Sega Amusements International announces launch of House of the Dead Scarlet Dawn at IAAPA 2018.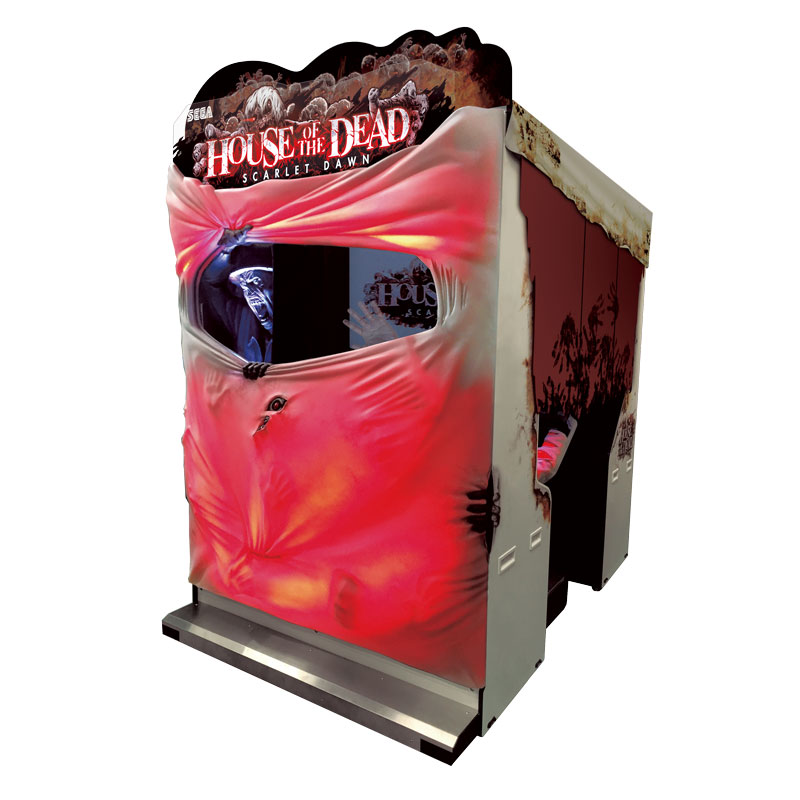 Returning after twelve years this special edition game is the most eagerly anticipated sequel in arcade game history. Considered by many as the brand that defined and popularised the horror game genre, House of The Dead has pushed the limits with every release. An impressive back catalogue of 4 blockbuster amusement games, movies and console games, it has a vast global following of core and casual players. Staying true to its reputation House of the Dead Scarlet Dawn delivers an unparalleled horror action experience that has never looked or felt this real.
"We are thrilled to be part of this historic release. House of the Dead is the crown jewel in the Sega's licence portfolio, with such a great heritage and loyal following. We pulled out all the stops to deliver the best experience. Developed by the dedicated R&D team in Japan, this game gets a truly special edition treatment in every way possible." Commented Paul Williams, CEO at Sega.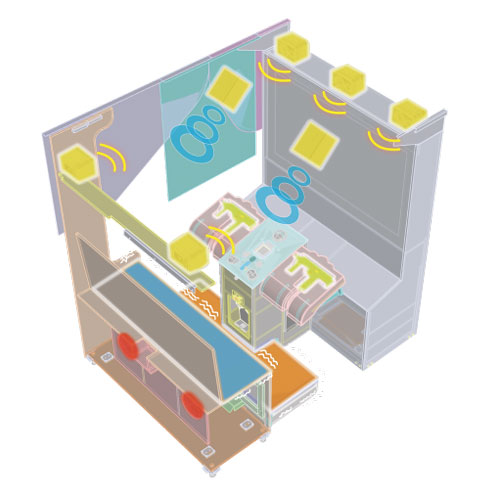 House of the Dead Scarlet Dawn is a quintessential zombie horror game, and with this genre in resurgence on tv, films, mobile and console games, Sega's new game is in line with the current trend. The zombie Horror-themed cabinet is unique with 3D molding gives a sense of zombies trying to escape the cabinet. Bright colour changing lights accentuate the zombie shadows resulting in a chilling look that is impressive and attracts visitors in any location. Passers-by are drawn to press the red zombie eye on the front of the cabinet. Little do they know about the terrifying 3D moulded zombie that appears with flashing lights and a terrifying loud scream – a feature that will make anyone jump out of their skin.
"We are using cutting-edge 'Unreal Engine 4' game graphics technology that brings all the zombies, characters and environment to life in incredible detail and quality. This powerful game engine allowed our developers at Sega in Japan to increase the zombie count significantly, so players have a lot more zombie blasting fun. Dedicated hardware and the huge 55" 1080p Full HD screen at 60 frames per second, produces a vivid and immersive visual experience" explained Paul.
The House of the Dead Scarlet Dawn super deluxe cabinet delivers a five-dimensional full body experience. Players will hear bullets flying and terrifying zombies from every angle with the 5.1 channel surround sound and sub-woofer system. High spec bass shaker produces 50 Watts of vibrations getting players on the edge of their seats when escaping zombies on a quad-bike or in a helicopter. Perfectly timed air canon blast makes players feel explosions and wind. Dedicated spot LED lights accentuate the thrilling mood of the game. All these features work together to produce a captivating, tense horror feeling that thrills players.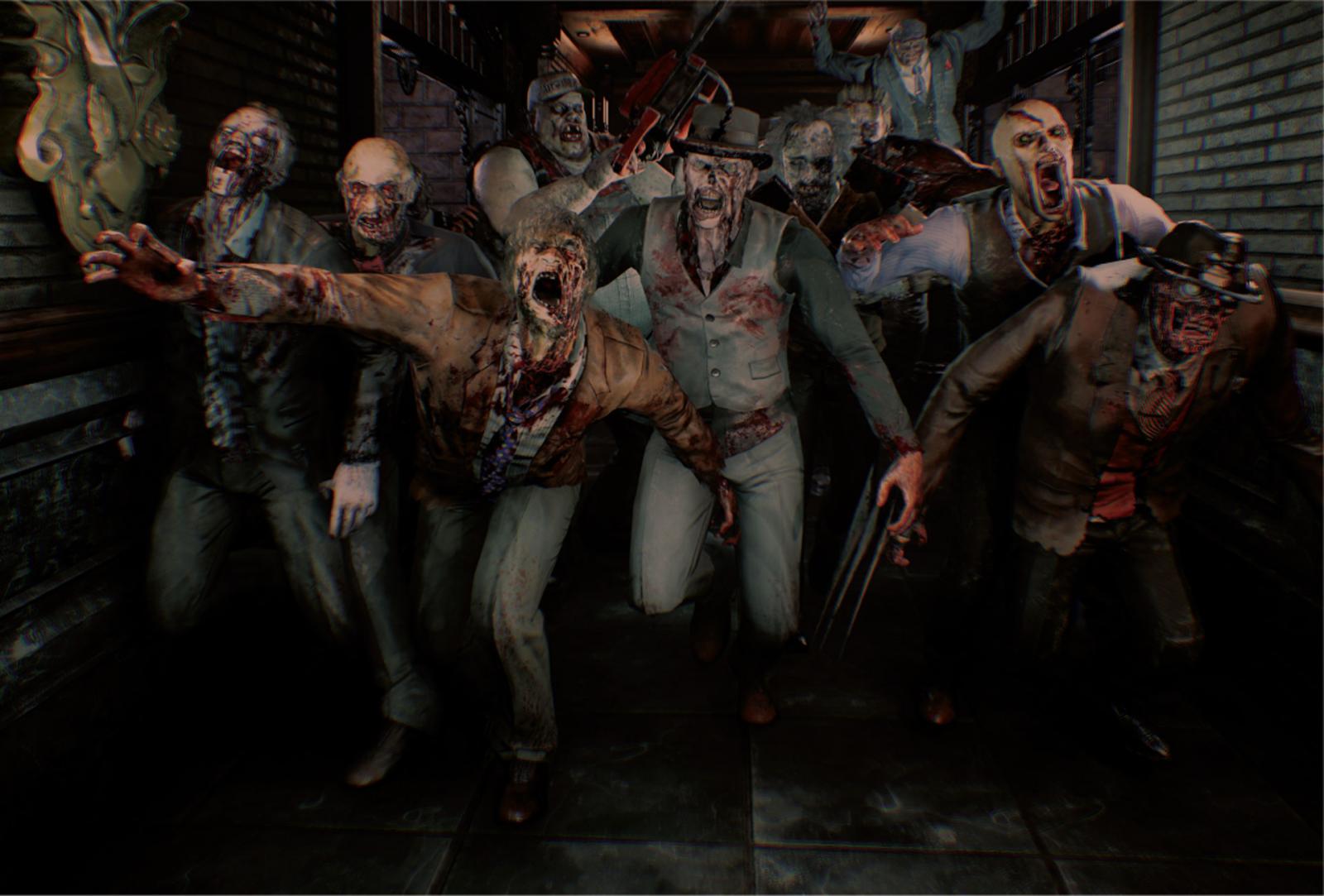 The game-changing controller is lightweight and uses unique vibration technology to produce a realistic recoil feeling. By controlling the frequency to the vibration unit, the controller generates just the right type of recoil that feels natural for the kind of weapon used in the game. This is indeed a game-changing controller technology that delivers an exciting player experience.
Five epic game missions, lots of secret items to collect and various special weapons encourage players to keep coming back to play for more. Designed to be fun for all, players can choose between Normal or Master based on their skill level.
Williams concluded "with so many features packed in this game along with the news of phenomenal test income that has spread, we are seeing a huge surge in pre-orders. This is a must-see game at the upcoming IAAPA show where it will be launched officially to the Western world."
When assembled the super deluxe cabin measures 215cm (84in) Deep, 145cm (57in) Wide, 231cm (90in) high, and weighs 500kg (1,103lbs).
Experience the thrilling horror of House of the Dead Scarlet Dawn on Sega's booths 1506 and 1606 at IAAPA from 13th - 16th November at the Orange County Convention Centre.
To order contact Sega on +1 847-364-9787; sales@segaarcade.com, or contact your Local Authorized Sega Distributor.