27 October 2017
See you at IAAPA on Sega booth 1506 and 1606 from 14th to 17th November.
As the cold winter approaches and nights are getting longer, we all wish we could get a bit more sunshine. So why not join the Sega team at this year's IAAPA show from 14th to 17th November on booth 1506 and 1606 at the Orange County Convention Center, in the Sunshine state of Florida.
Visitors to Sega's booths will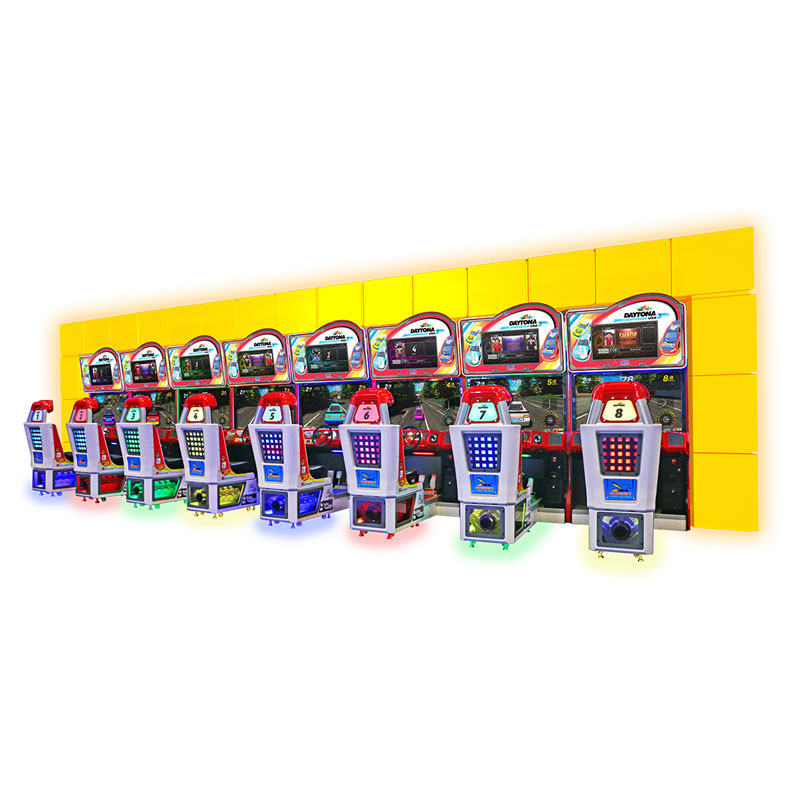 experience the hottest new games in the amusements industry. With so many high revenue-generating games to showcase, Sega has committed to two large stands at this year's show. There will be games from every major category, from video to redemption, prize to kid's and sports games, the Sega's booth is not to be missed.
The big video racing game to look out for is Daytona Championship USA with brand new overhead lighting this game is set to dazzle visitors. Last year Sega previewed the game at a 50% complete and guest still loved it. This year the company is genuinely excited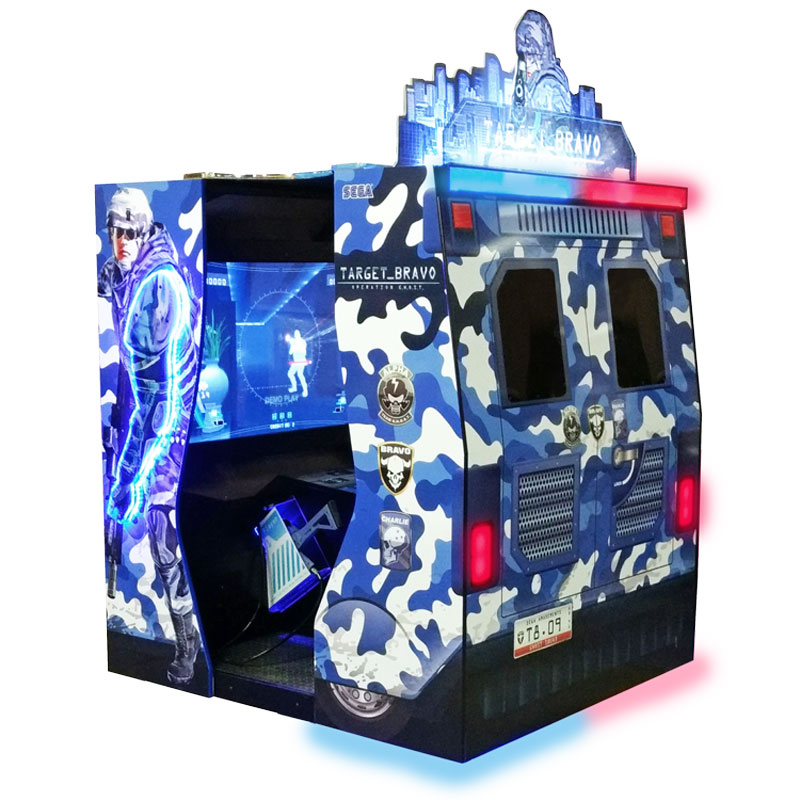 to bring Daytona to the stand fully finished. The graphics have been refined, the handling feels amazing, Tournament mode is revolutionary and the customization options in operator settings makes this the most operator-friendly racing game. Paul Williams, CEO at Sega says "from data we see across many countries Daytona is constantly ranking top 3 in FEC's." The Party Mode is the most ambitious and demanding feature that allows operators to make Daytona a centerpiece of their party offering. We've made setting up parties and custom tournaments simple and easy to organize. To demonstrate this epic feature, Sega encourages operators to attend the free seminars on its booth at 12 pm, 2 pm and 4 pm on Tuesday to Thursday and 12 pm and 2 pm on Friday.
"Target Bravo: Operation Ghost has field-tested exceptionally well, ranking number 1 for video in the two USA test locations" says Vince Moreno, USA Sales Manager at Sega. The 55" atmospheric theatre cabinet, free movement controller and high-octane tactical missions delivers a quality video action game-play. Operators with limited space will be pleased to know that Sega will be introducing an upright cabinet to bring this successful licensed game to even more locations. Other licensed video games such as Luigi's Mansion Arcade, Let's Go Island Dream Edition will also be on stand.
The Sonic line-up of games keeps getting bigger and so for the first time at IAAPA visitors will get to experience Sonic Baby Air Hockey. Specially designed with a narrow player field and lowered height, this game is aimed for kids to enjoy.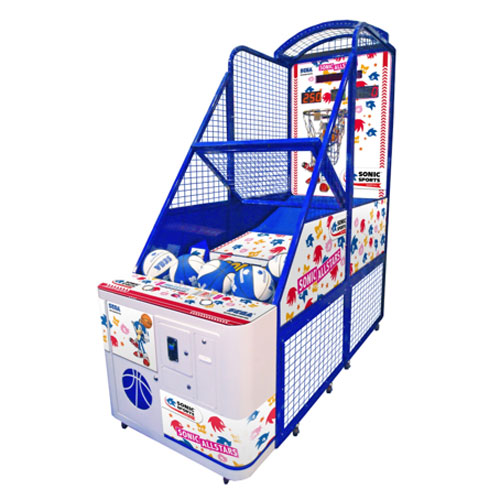 The extremely popular Sonic Basketball has had a significant upgrade that visitors will want to experience for themselves. Brand new reactive lighting makes Sonic Basketball a dazzling site to see. Aside from attracting player's attention, the bright blue LED lighting also produces a quick pulse like effect when player scores. This flashing lighting effect combined with cheering audio delivers a satisfying feeling every time the player scores, which encourages repeat play.
Sega's continued commitment to deliver great value, quality and income potential through its Sonic-branded games has flared new interest and surge in demand for these licensed games. Visitors can play the full lineup of Sonic-branded games, which includes Sonic All-stars 4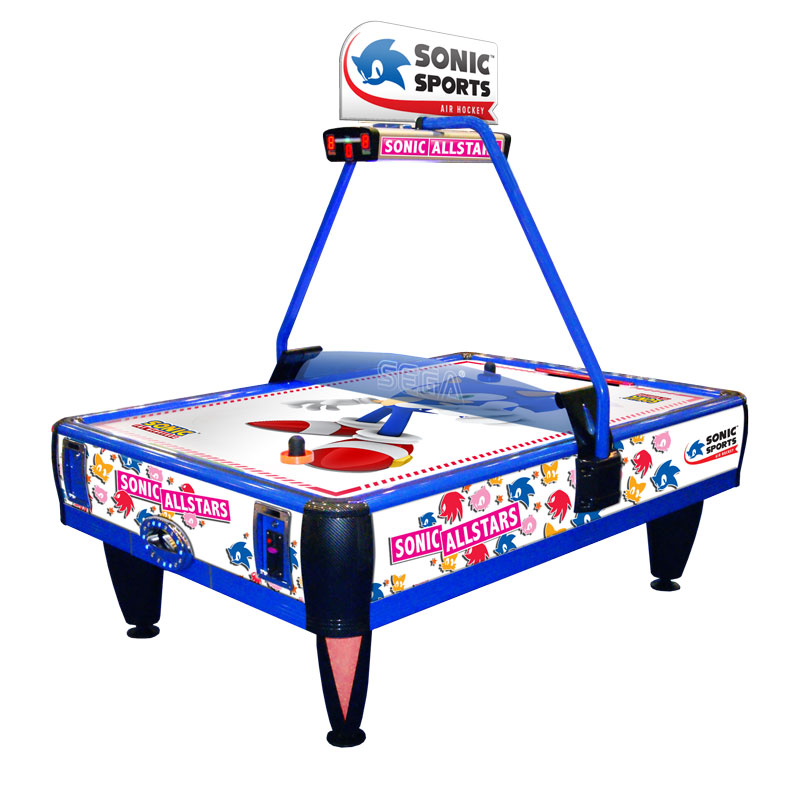 player Air Hockey, Sonic Dash Extreme a video redemption game, and Sonic Blast Ball a mechanical redemption game.
At the top end of the booth 1606, Sega will be showcasing Pirate Falls, a brand new pirate-themed redemption game that is full of action, charm and funny moments. Using the unique barrel controller, that rolls left to right; players have keep the pirate balanced on the log while collecting treasures that fall down the waterfall. Players have to think quickly to avoid bombs thrown by the greedy evil pirate that tries to throw the pirate off the log. Luckily, power-ups help even the paying filed versus the evil pirate. Players can collect the bonus letters to spell "Pirates" and win the super ticket bonus.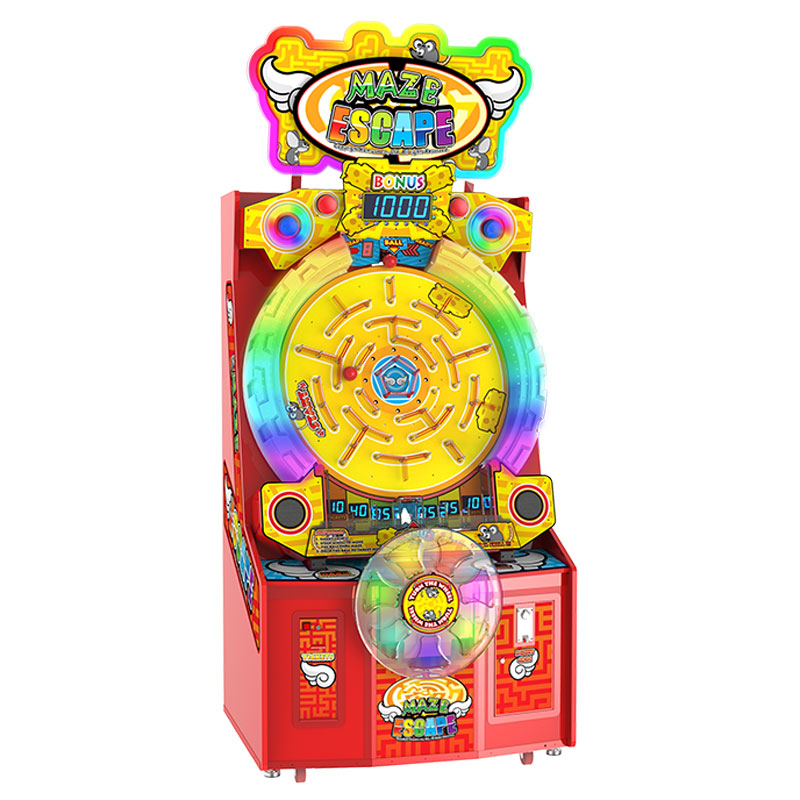 Remember to stop by, and play Maze Escape a brand new mechanical redemption game, where players have to balance, juggle and maneuver the ball through the maze by rotating the super-sized wheel to land the ball in the bonus zone. Players can also win other ticket values when they get the ball through one of six other win zones. "It's in our human nature to want to solve problems, and Maze Escape teases that part of our brain. The game is easy enough to understand how to solve, but just difficult enough that the player thinks they will get the bonus on the next go. The interaction between the wheel and maze feels great. It also puts players in control of the game thus making it a 100% skill game," says Justin Burke, General Manager at Sega.
Magic Arrow is the follow up to the phenomenally success full high value prize merchandiser Prize Locker. Magic Arrow is very easy to understand and will test player's accuracy - once the game is coined up the target wheel starts spinning. Players then must carefully aim the arrow at the wheel and with one simple touch of a button launch it towards the wheel. A successful player will get the arrow in one of eight slots, each numbered and relating to a prize. Justin Burke explained that "this game is so simple to grasp and has that 'one more try' gameplay appeal that makes it a winner. The size and look of it makes it ideal for all locations". Visitors can also see some of Sega's other popular prize games including Drop It Win It and Prize Locker. Complementing the prize games Sega's Prize division will also be on stand showing their latest, highly desirable plush toys and electronic products.
Don't let the cold winter get you down join Sega in the sunshine state at IAAPA on booth 1506 and 1606 from 14th to 17th November.
Sega has another major game to announce to make, so stay tuned for more Sega news over the next few days. To order your games speak to Sega on +44 (0)208 391 8090; +1 (847) 364-9787; sales@segaarcade.com, or contact your local Authorized Sega Distributor.