16 July 2018
Let's Go Island Dream Edition could be just the game for you. Developed and manufactured by a leading video games manufacturer Sega, Let's Go Island is designed to be fun, action-packed with a humorous storyline that can be enjoyed by the whole family.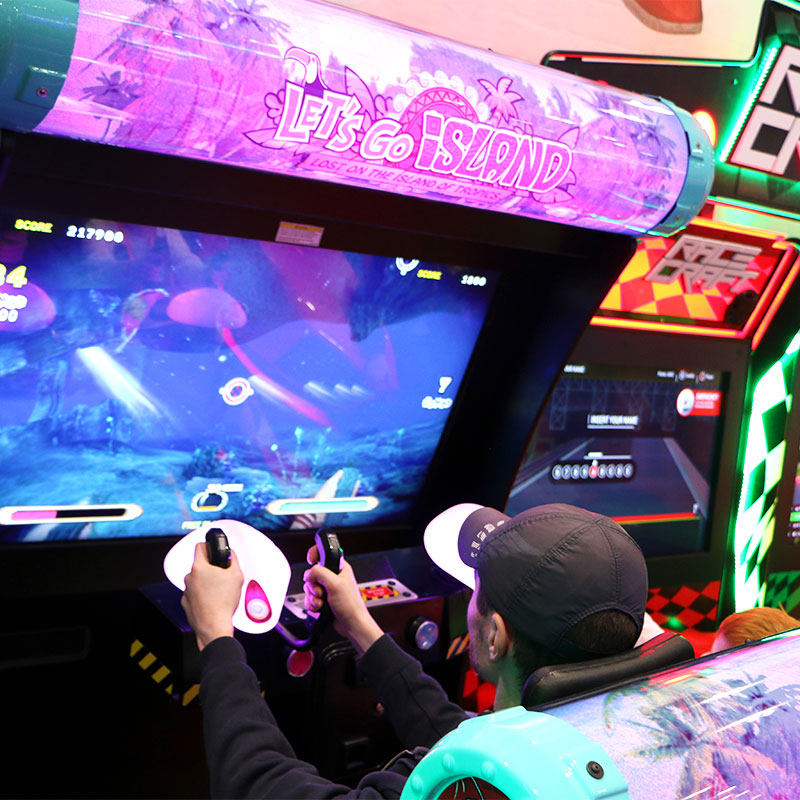 In Let's Go Island, players find themselves on a scenic South Pacific island diving tour. But then quickly discover there is more than meets the eye on the idyllic island. Infested with wild creatures and dastardly pirates, players must work together to survive everything the island has to throw at them. Multiple routes, stages and two players co-operative gameplay this game encourages players to keep coming back for more.
"Let's Go Island consistently ranks top 2 in video shooter category. This fantastic licenced game from Sega in Japan is fun, easy to follow and with a touch of humour, a perfect game for FEC's and game rooms". Commented Vince Moreno, Regional Sales Manager at Sega.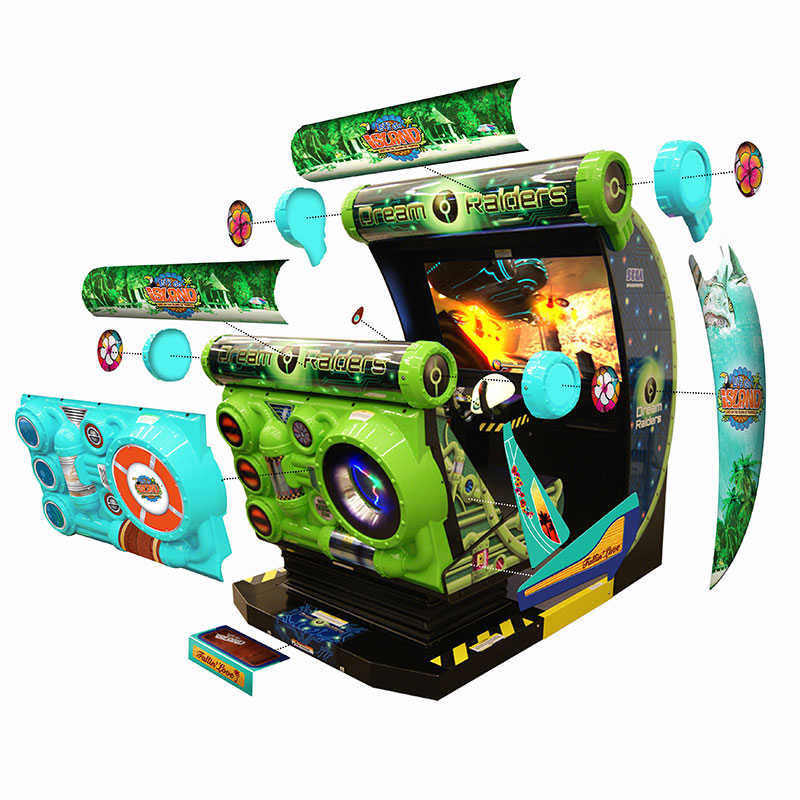 Let's Go Island Dream Edition features a highly reliable, robust motion base system from Dream Raiders. This well-designed high-spec motion system uses electric motors and gears that have proven to be dependable and cost-efficient. The motion base moves in sync with the huge 55" on-screen action delivering an immersive gameplay experience. The two rapid-fire dual trigger blasters with force feedback are fun to use; multi-coloured LED lighting effects and sub-woofer sound system all combine to give players a compelling experience.
Operators with Dream Raiders will be pleased to know that they can now easily convert their Dream Raiders to Let's Go Island Dream Edition with a simple to install conversion kit. The kit includes the Let's Go Island software, security key, five plastic mouldings and a full set of decals.
When assembled Let's Go Island measures 205cm (81") deep, 159cm (63") wide and 220cm (87") in height. The standalone game and conversion kit for Dream Raiders are available to order now. For more information contact Sega on +44 (0)208 391 8090; sales@segaarcade.com, or contact your Local Authorized Sega Distributor.