21 July 2021
MISSION: IMPOSSIBLE ARCADE games have started to ship worldwide, first few units were spotted in UK and Netherlands.
The awe-inspiring attraction cabinet that looks like the IMF (Impossible Mission Force) safehouse and features the iconic "fuse" lighting from the films is impressing players on location. The Interior design and lighting create a high tech "secret agent safe house" atmosphere. Combine that with huge 55" screens and explosive surround sound the cabinet delivers the ultimate spy-thriller immersive experience.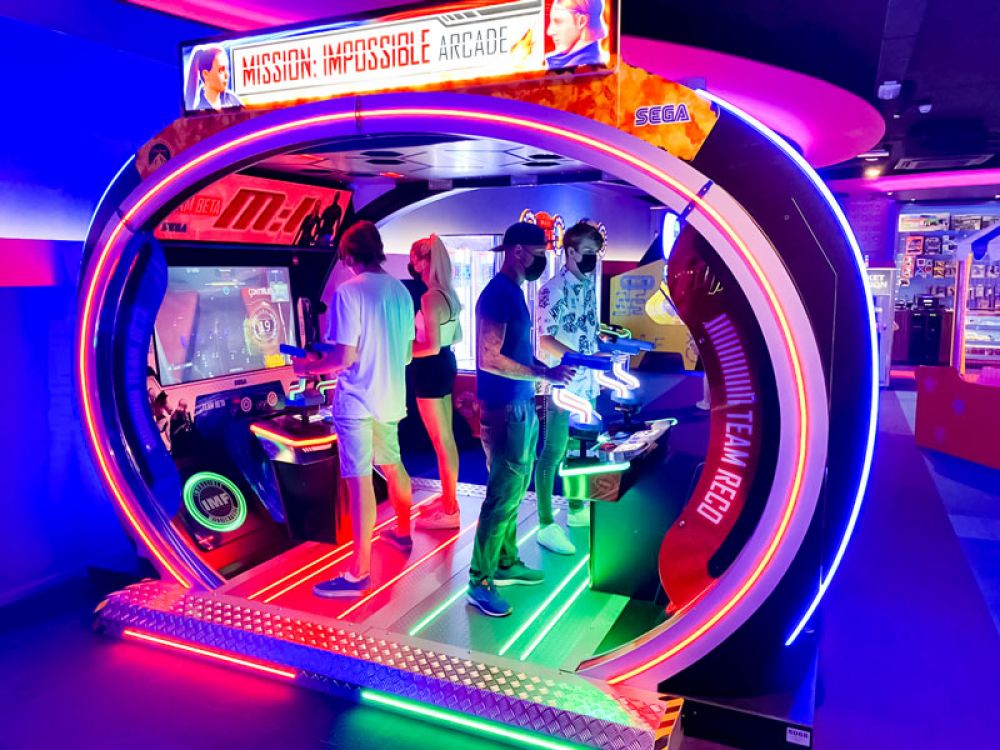 The adrenaline-fuelled gameplay sees players complete 9 action-packed stages. Players stealthily descend great heights, hack systems, eliminate opponents, track enemy targets, blast down doors, shoot and chase down enemies. MISSION: IMPOSSIBLE ARCADE gameplay software is packed with explosive action, excitement and suspense, from start to end.
Want to bring this multibillion-dollar blockbuster franchise game to your location?