12 February 2019
Sega's hit new skill-based redemption game Pixel Chase is now shipping worldwide.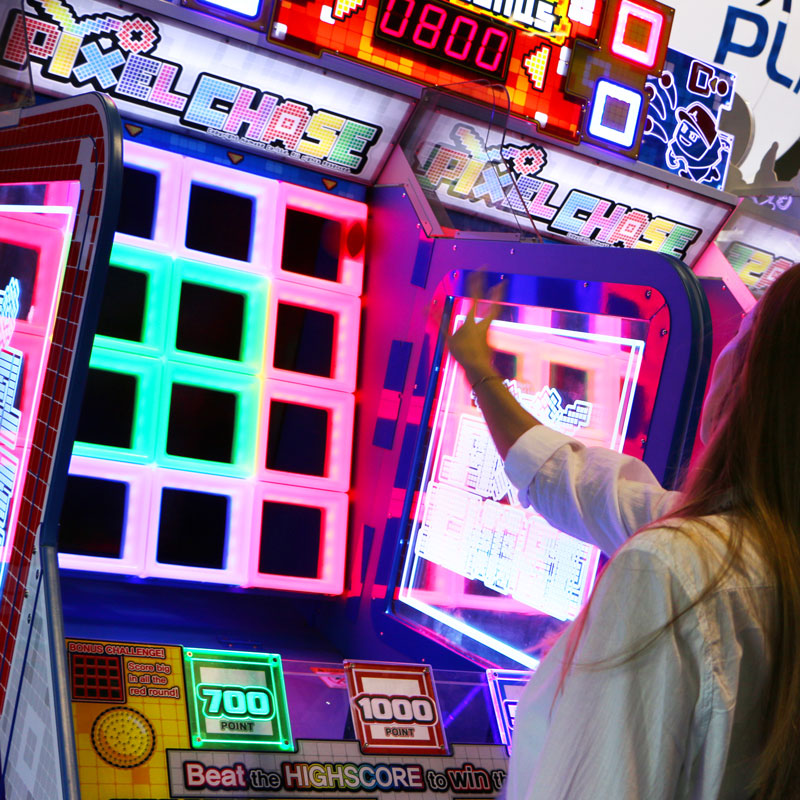 The game wowed operators and players at its debut at IAAPA and recently at EAG in London. With many visitors commenting they loved the simple, fun, intuitive gameplay and were impressed by the slick 'modern retro' cabinet design. Strong initial testing and glowing reviews from early adopters, Pixel Chase has quickly become a must-have on every location. With demand surging, Sega is encouraging customers to place orders as soon as possible, ahead of the peak season.
"Players must throw as many balls into the LED lit 4x4 pixel grid target holes before the timer runs out. Target holes look like huge pixels and light up in bright red, green or blue, with each color corresponding to different scores. If the player exceeds the 'high score', they win the bonus tickets. There is always a lot of frantic action and excitement around this game as players try to catch the moving high-value target." Says Justin Burke, General Manager at Sega.
Pixel Chase has great fun audio, strong repeat play appeal and the 'attract' mode produces bright, colorful patterns that will light up any location to entice players. A robust good quality design with wide playfield encourages two players to team up to beat the high score. Balls are returned quickly to both players, so there is always lots of fun and action throughout the game.
When assembled a single unit of Pixel Chase has a Depth of 97" (247cm), is 41" (105cm) Wide and 105" (268cm) Tall. To increase revenues, further operators can invest in two games with mega bonus marquee.
To order your Pixel Chase game speak to Sega on +44 (0)208 391 8090; sales@segaarcade.com, or contact your local Authorized Sega Distributor.