25 July 2023
Perfect aim is the key to win prizes with Pushing Points! This fun and intuitive skill-based prize redemption game sees players position the rod underneath the desired prize in the hopes of tipping it over the edge and into the win zone!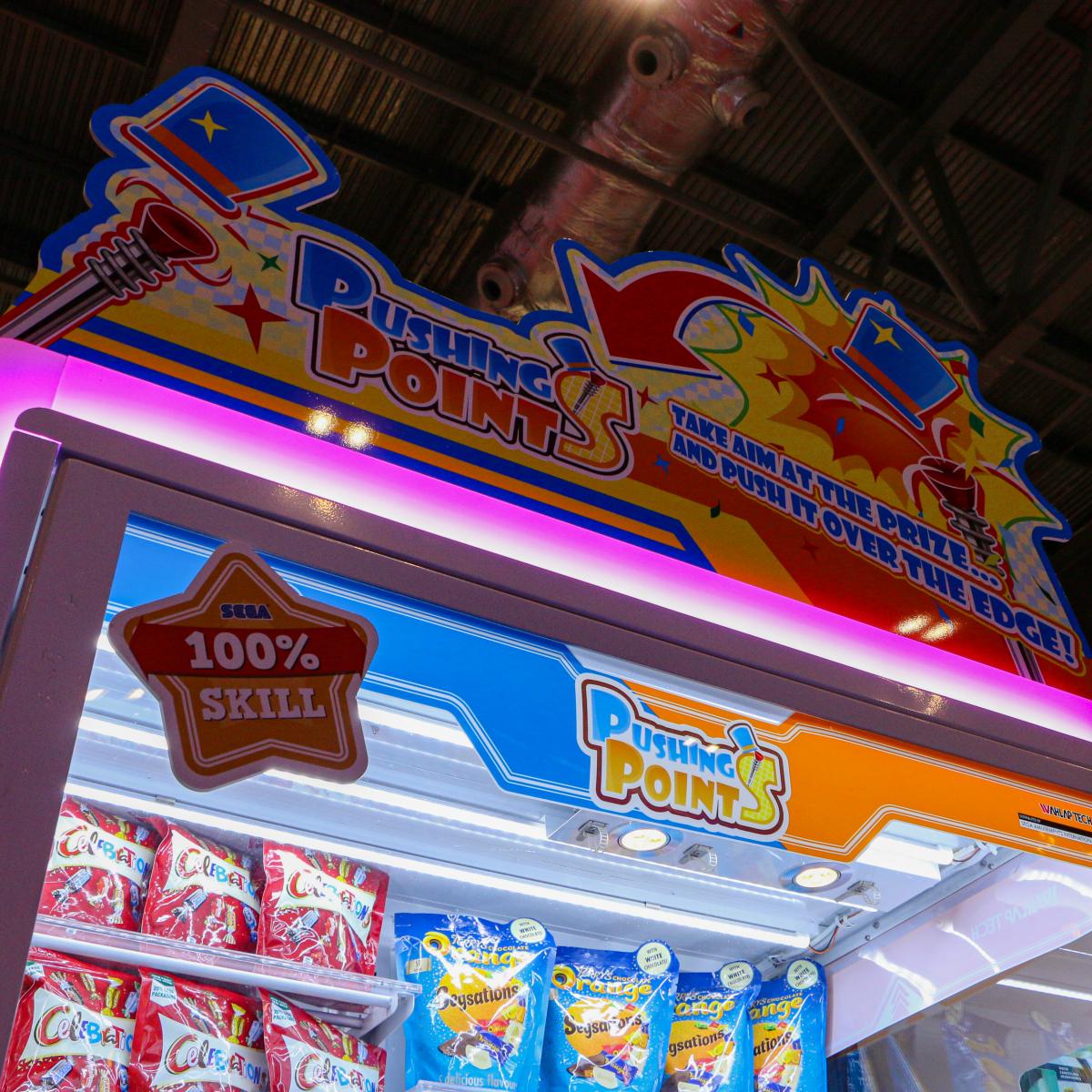 This is done by using the simple joystick and button controls to guide where the pointer will end up. These simplistic controls make the game accessible to any player whether they are young or old. You can use prizes of all shapes and sizes in Pushing Points! The adjustable playfield shelf allows endless options, where operators can select the shelf angle and rod top size to suit their chosen prize.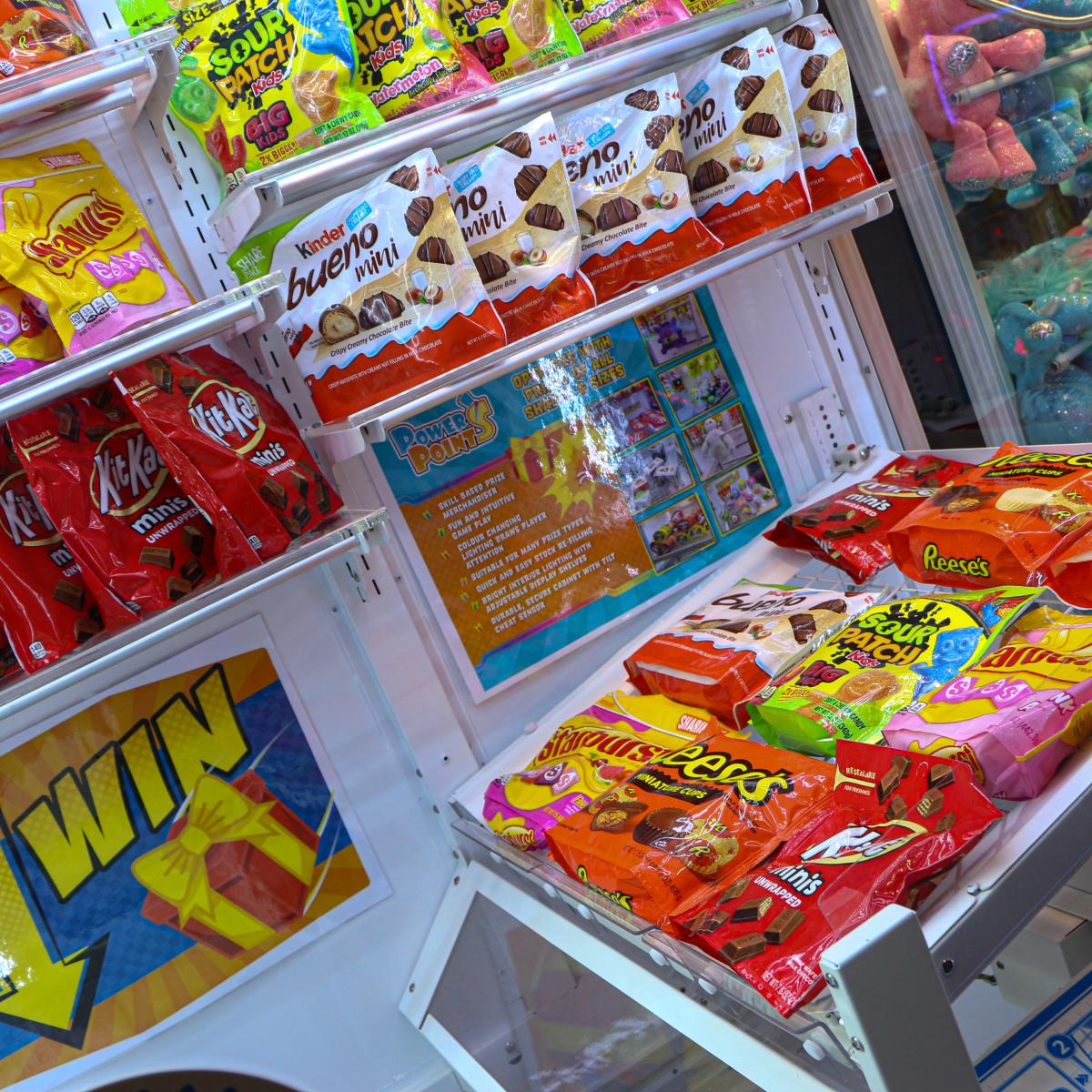 The cartoonesque cabinet features colour changing lighting which surrounds the prize window, prize-out door and control panel, drawing player attention to the game. The bright interior lighting and adjustable prize display shelves also create a great presentation for any type of prizes. The front entry makes re-filling stock easy, and the tilt sensors and secure build ensures Pushing Points is suitable for any type of location, whether it be an FEC, Service Station, Cinema or Bowling Centre!
So, are you ready to push your skills to the limit and win some prizes with pushing points!
For more information or to order contact SEGA Amusements International at +44 (0)208 391 8090 / +1 847-364-9787; sales@segaarcade.com.