25 April 2022
Sega Amusements International's brand-new prize merchandiser Pushing Points operates with prizes of all shapes and sizes. This highly versatile game is ideal for a wide range of locations such as FECs, arcades, service stations, bowling centres and much more!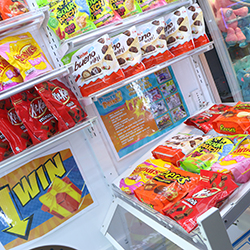 The game stands out at any venue with its contemporary cabinet design. The color-changing lighting that surrounds the prize window, prize outdoor, and control panel draws the player's attention to the game. Furthermore, bright interior lighting and adjustable prize display shelves also create a great presentation for any type of prize.
Pushing Points gameplay brings a new twist to the merchandiser category, as players must simply push the rod up at just the right spot to drop the prize into the win area. This new gameplay, along with the skill element of the game, intrigues players and keeps them coming back to the game.
Operators can select the shelf angle and rod top size to suit their chosen prize. The front entry makes re-filling stock easy, while tilt sensors and secure build ensure this game generates income for years to come.
Pushing Points is also incredibly versatile, allowing operators to place all types of prizes on the adjustable playfield shelf.
Pushing Points has been performing incredibly well, so Push your profit earnings higher and order yours now!
CLICK HERE TO WATCH THE GAME IN ACTION!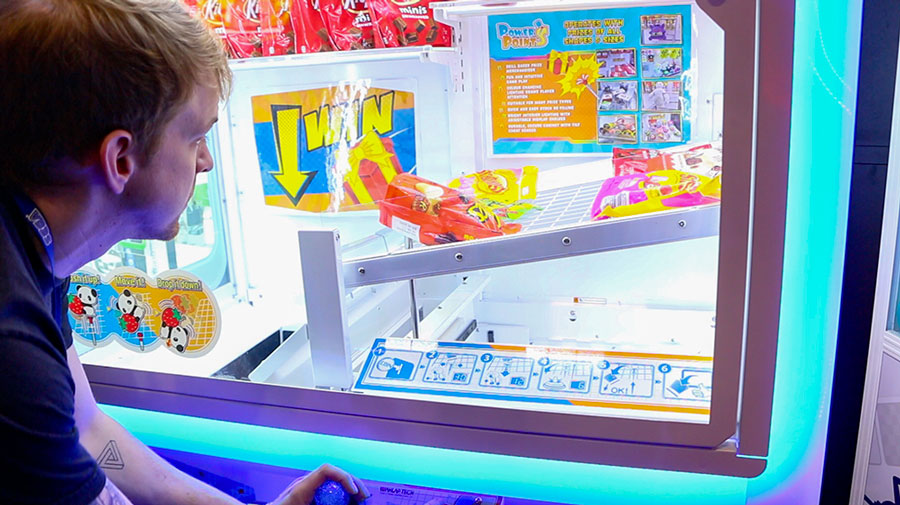 For more information or to order contact SEGA Amusements on +44 (0)208 391 8090 / +1 847-364-9787; sales@segaarcade.com, or contact your Local Authorized SEGA Distributor.