16 June 2023
Ignite your excitement and brace yourself for the adrenaline-pumping thrill of Storm Rider 2!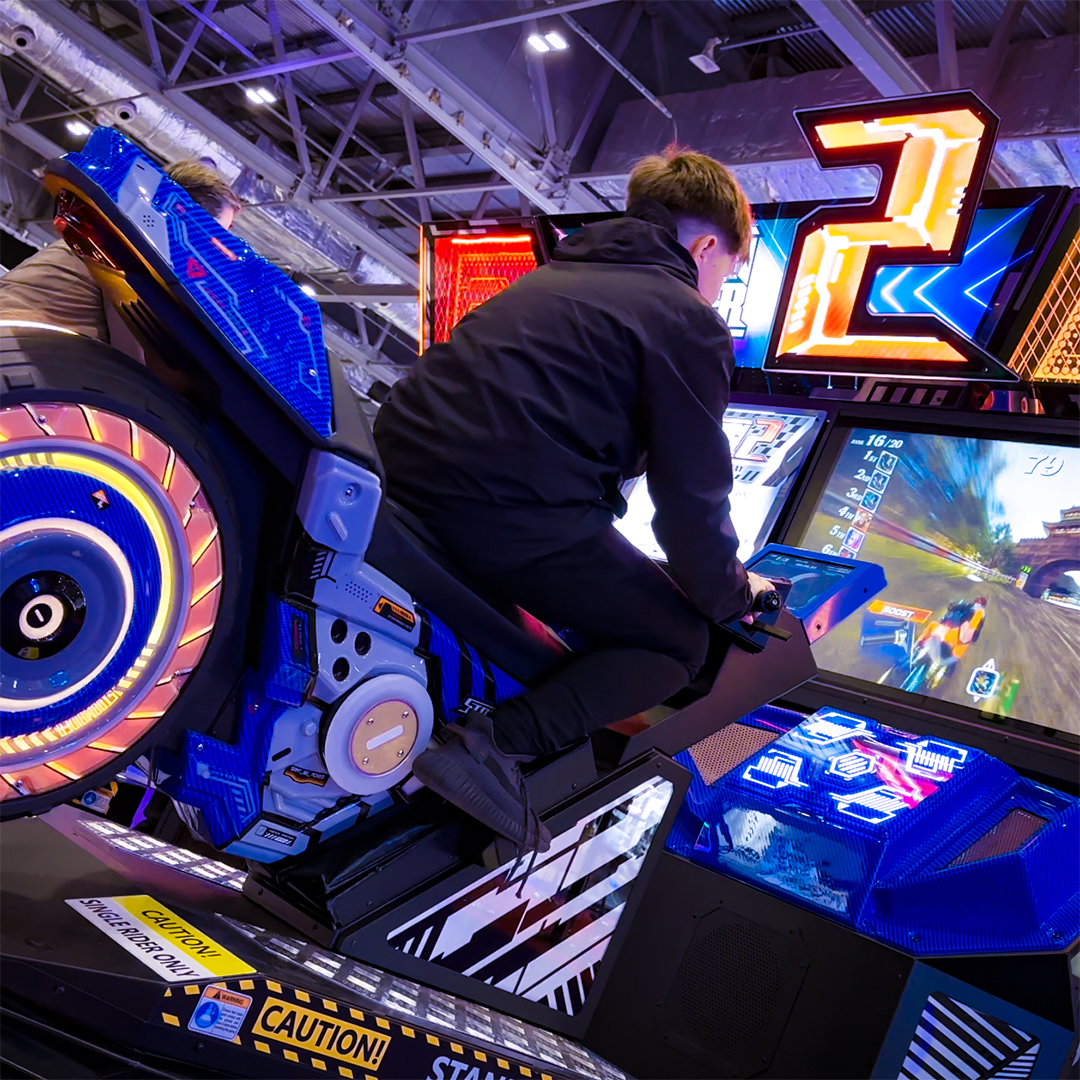 This motion-based motorbike racing game features a captivating two-player cabinet with futuristic bikes and a lit billboard, drawing attention at any Arcade or FEC. Powered by Unreal Engine, Storm Rider 2 offers stunning graphics and blazing speeds through its Boost function.
With advanced AI, this game caters to both casual and core gamers. Four immersive racetracks, a single-player campaign, and four-bike multiplayer races provide endless excitement. The unique bike upgrade system, alongside the five bikes and characters ensure repeat play.
An innovative touchscreen lobby control interface adds unique interactivity, while a 49" Full HD Monitor brings the game's visuals to life. Storm Rider 2 strikes the perfect balance between familiar bike racing and futuristic elements that makes it rule the income charts and an instant hit at any location.
Storm Rider 2 is now shipping! So, order yours now and enhance your arcade or FEC with this thrilling game. Are you ready to take the fast lane to success?
For more information contact SEGA Amusements International on +44 (0)208 391 8090 / +1 847 364 9787; sales@segaarcade.com