12 March 2019
All-time classic carnival game Hoopla is a must have skill-wall game!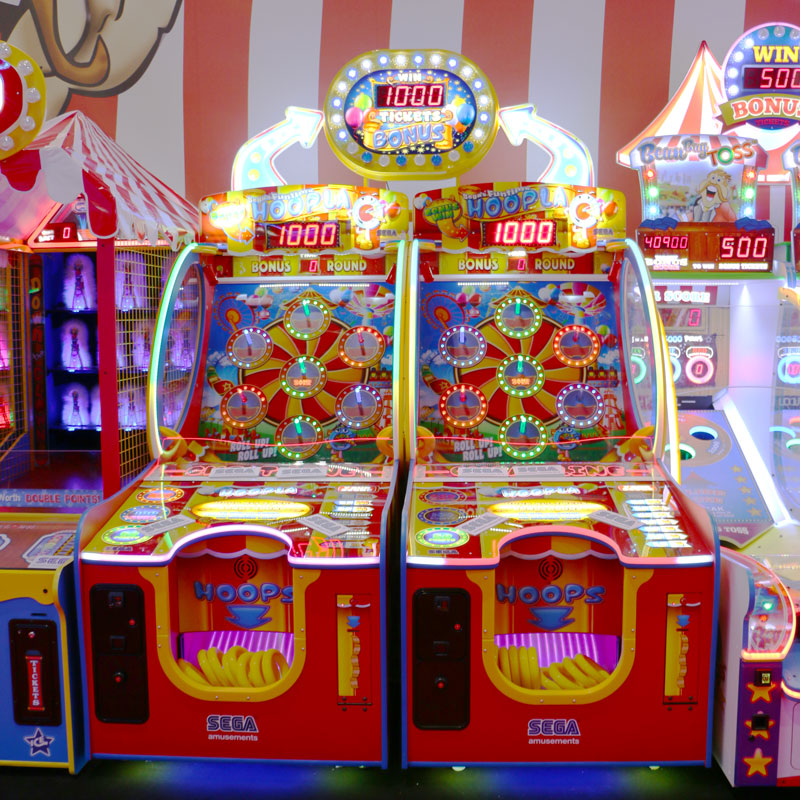 Hoopla is a Brass Ring award winning carnival classic redemption game brought to market by leading amusements game developers Sega and ICE. "Just like other hit skill-wall games such as Down the Clown, Milk Jug Toss and Bean Bag Toss, Hoopla has intuitive gameplay, that's simple, fun and can be enjoyed over and over again." Says Justin Burke, General Manager at Sega.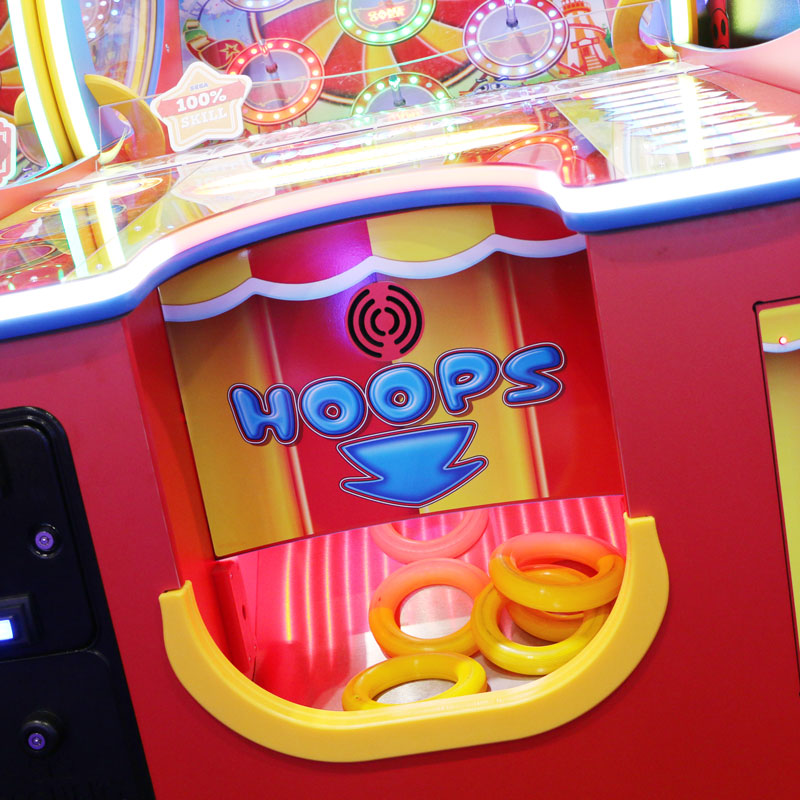 With Hoopla, players must simply toss hoops and hook them on all seven pegs before the timer runs out. Achieving this the players enters the bonus round. Where they must catch the moving lit peg with a hoop, to win the big-ticket bonus. Hoopla draws in a crowd with its eye-catching dynamic lighting, colourful carnival theming and fun audio. The wide and low playfield encourage kids and adults to play side by side, while the conveyor belt constantly feeds the player more hoops making the game fun and exciting throughout.
"On-site player reaction to Hoopla has been incredible, players just love the game and keep coming back for more. This is a long-term piece that will last in any FEC for years to come. The genre is timeless and allows player across all generations to play together – it provides fun on the day and memories to keep" concluded Justin.
To order Hoopla now speak to Sega on +44 (0)208 391 8090; sales@segaarcade.com, or contact your local Authorized Sega Distributor.