24 February 2020
Are you looking for the next big ball drop game in the industry? Well look no further as Hoop It Up is the ultimate skill redemption that's getting a lot of buzz from operators.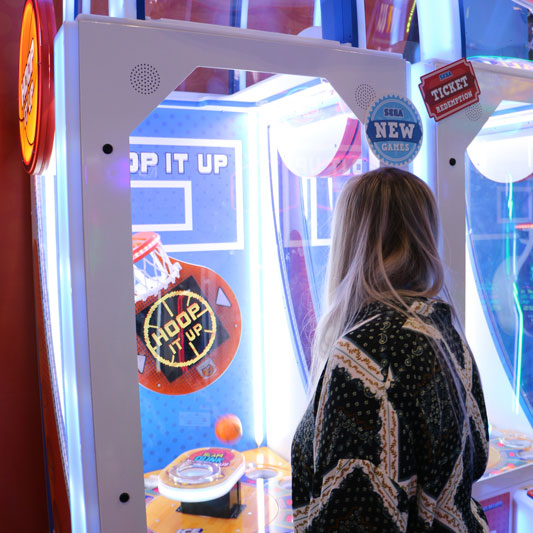 "Hoop It Up was an instant hit at the EAG the show last month. The small footprint meant a lot of operators were able to see this game fit easily in their location. High-income potential, bright lighting, attractive basketball theme and intuitive gameplay that draws a crowd were all positive factors operators considered when making their decision to order the game for the new season." Says Justin Burke, General Manager at Sega.
Hoop It Up is operator friendly and measures just 107cm (42") deep, 97cm (38") wide and 275cm (108") tall so its sure to fit any location.
Sega is the official distributor for Hoop it Up. For more information or to order, contact SEGA on +44 (0)208 391 8090 or sales@segaarcade.com.