31 July 2023
Can you handle the pressure of a penalty shootout to become a world football pro? This championship game by ICE sees players test their football skills as they aim to win a penalty shootout against the mechanical goalkeeper.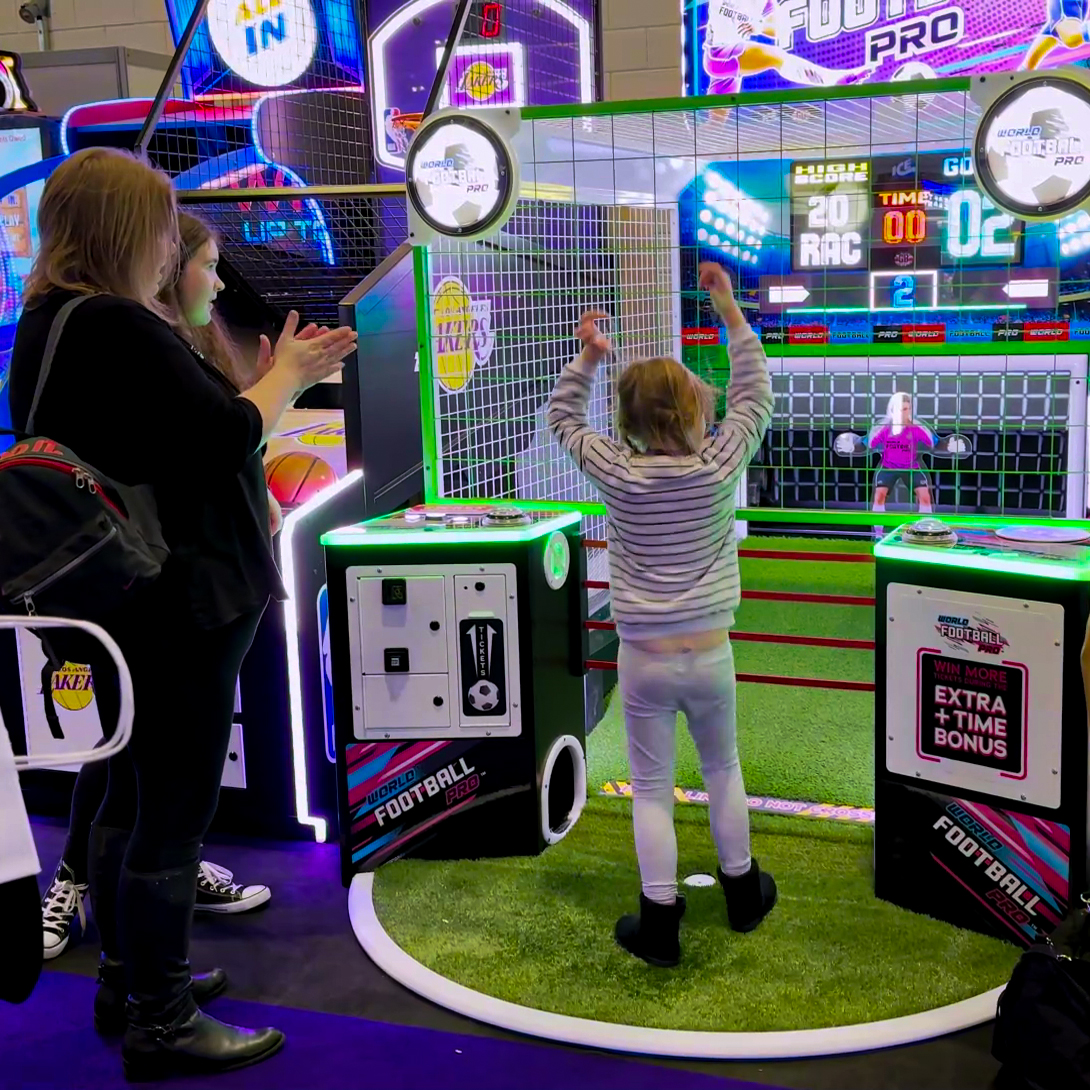 However, it's not just about skill as it also tests players timing to shoot as many balls as possible past the goalkeeper and into the back of the next before the time runs out. The higher the player scores, the greater the ticket winnings! This proven gameplay concept that has been played by professional footballers around the world is now brought to the arcade to be enjoyed by all players of all ages for years to come.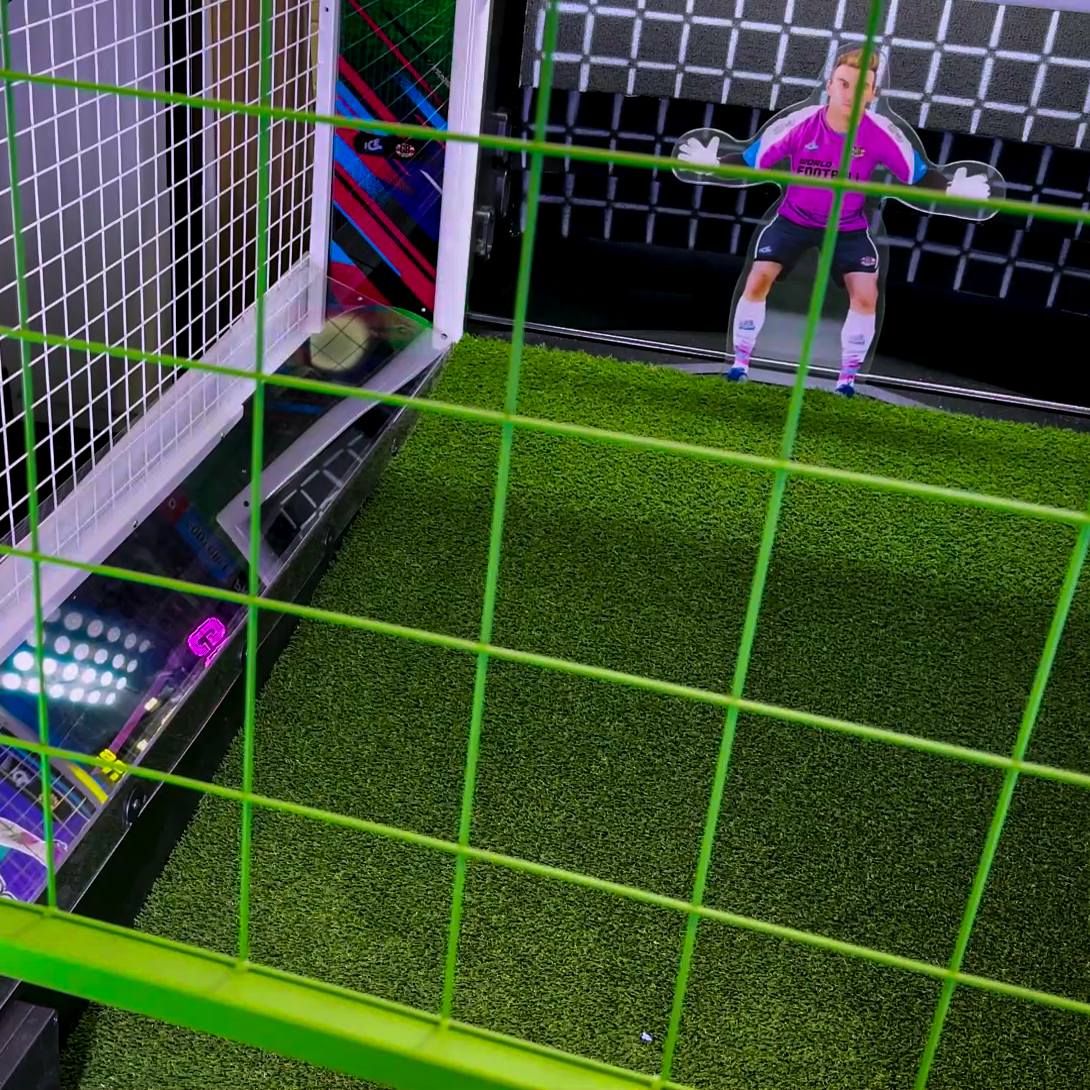 A feature that makes World football Pro truly unique is that it automatically removes the ball from the playfield after every kick. This means players can keep on scoring as their previous ball will be out of the way. In order to dispense a new ball, players must press the unique football shaped button and a ball will be dispensed into the area.
The cabinet itself has a modern feel with attractive artwork and edgy lighting. Plus, the flag artwork at the top of the netting gives it a World Cup feel. The low-profile durable side cages allow spectators to watch every second of the action and do so safely. This also creates a competitive atmosphere between friends and groups, where they try to beat each-other's scores. The classic jumbotron display also brings a retro arcade and retro football feel to the game itself. This is accompanied by great audio prompts and chanting spectator sounds that help motivate players to keep playing and further improve their skills.
So, are you ready to step up to the penalty spot and become a champion with World Football Pro?
For more information or to order contact SEGA Amusements International at +44 (0)208 391 8090 sales@segaarcade.com.