07 November 2023
A visit to SEGA Amusements' booth 1006 at IAAPA is one you will not want to miss! We are thrilled to present an exciting range of new games that are a must-see for every operator. Our stand will showcase a collection of hit games that are specifically designed to captivate players and boost your business performance!
In the video category, we are proud to present Apex Rebels. The ultimate motion racing experience for entertainment locations. It delivers an adrenaline-pumping racing experience with its intelligent adaptive difficulty system, catering to both casual and core racing enthusiasts. The stunning 65" screen, along with the impressive LED header create a magnificent spectacle for both players and spectators to feel involved in every twist and turn. Furthermore, the unique cabinet design is another showstopper in its own right. The gameplay features five high-octane cars, exciting race skills like slipstream, power drift, and the ground-breaking new Aero-Drift technique.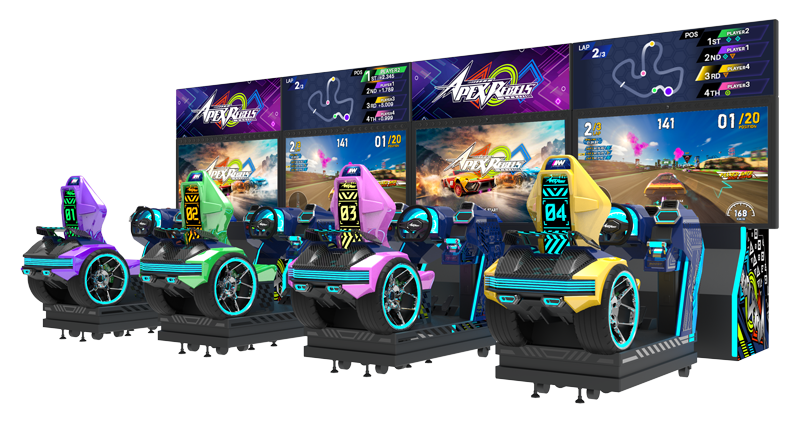 Next up is Hyper Cross, an unparalleled snowmobile racing experience that you won't want to miss! It features a remarkable 3 Degrees of Freedom motion base that delivers a supremely immersive gameplay experience. With ten thrilling cross-country tracks, five unique characters, and an upgrade system, Hyper Cross offers players of all skill levels a captivating racing adventure. Its striking design and exceptional gameplay make Hyper Cross the perfect choice for arcade enthusiasts and your location.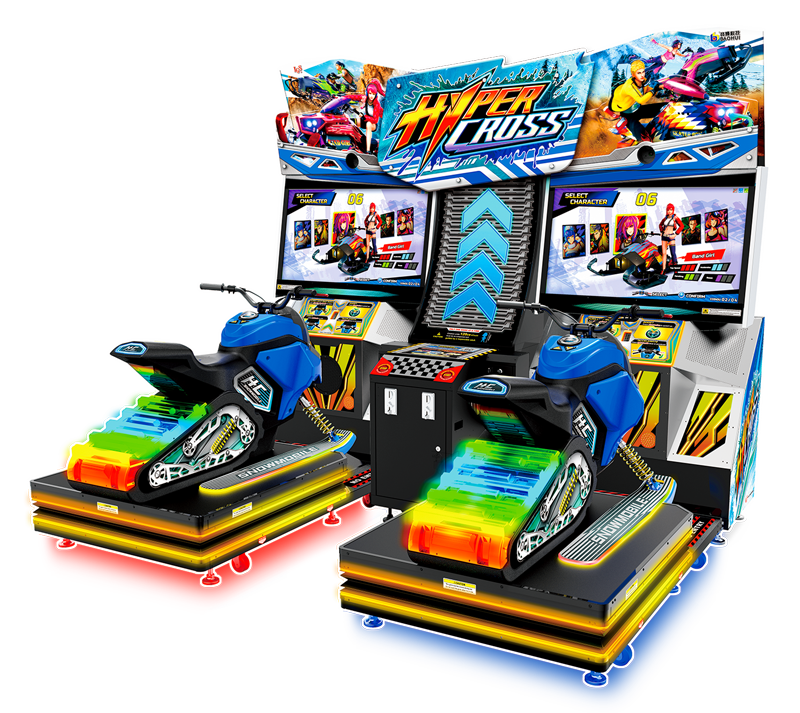 Alongside these two brand-new games, some of our top hits will also be featured, such as Storm Rider 2, a futuristic bike racing game, and VR Agent, an attendant-free, coin-operated VR game that brings the best of arcade shooting.
In the redemption category, we are showcasing Ballzania, a fast-action, skill-based game that features an attractive 2-player cabinet. Using an intuitive pinball-style plunger, players shoot balls up the playfield, aiming for win zones. Ballzania creates an exciting frenzy as balls bounce off pins, captivating both players and spectators. Also, be sure to check out our other skill-based redemption games: Pirate Captain, a two-player shooting gallery, and the quick ball drop game, Sync Pong.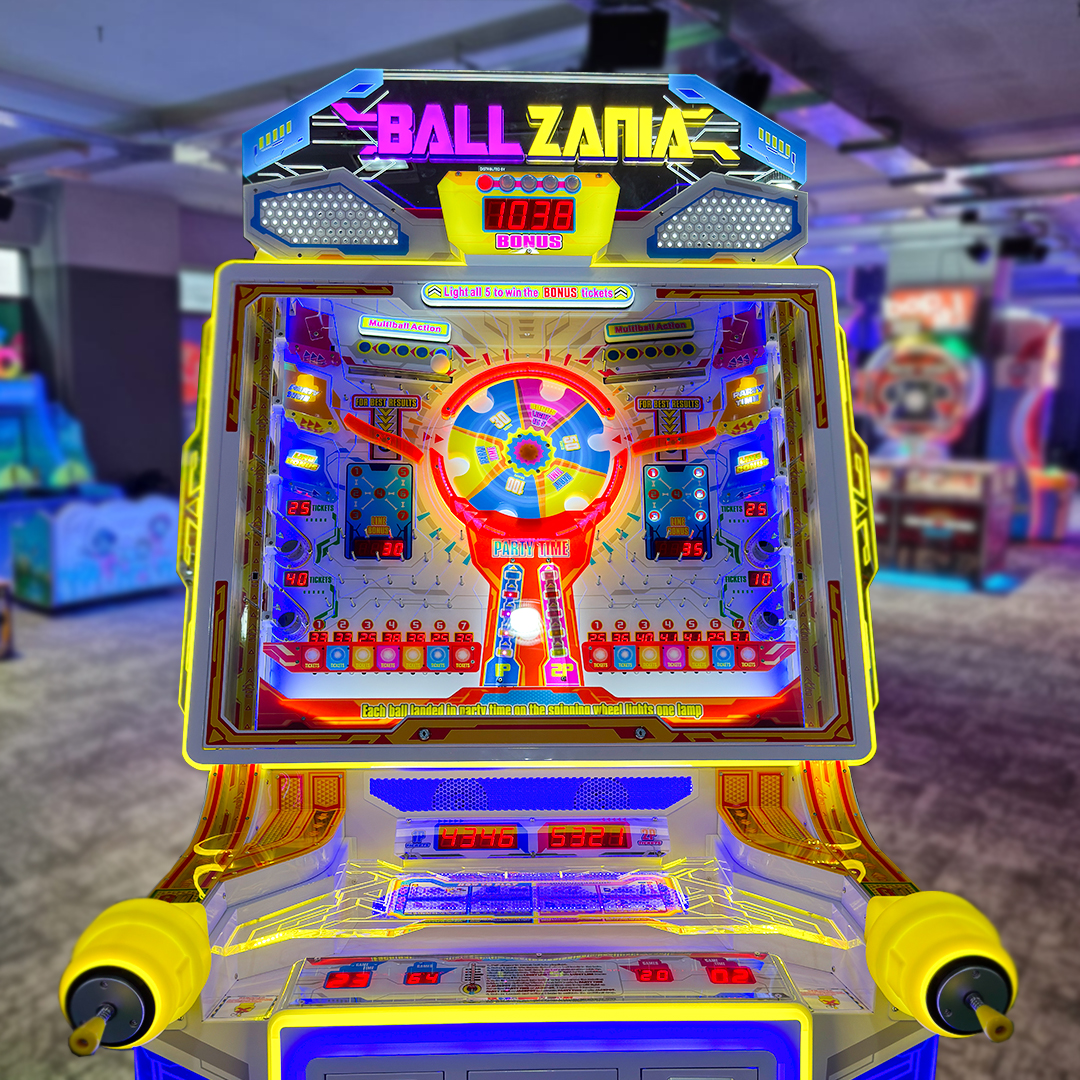 Be sure to check out Capto Candy, the latest sensation in the world of sweet cranes. The candy-themed artwork captures players' attention at any venue. Capto Candy joins the family of Capto-branded games, including Capto Crane and Capto MIDI, all featuring the iconic parallel edge lighting and mesmerising gradient 3D header lighting effect.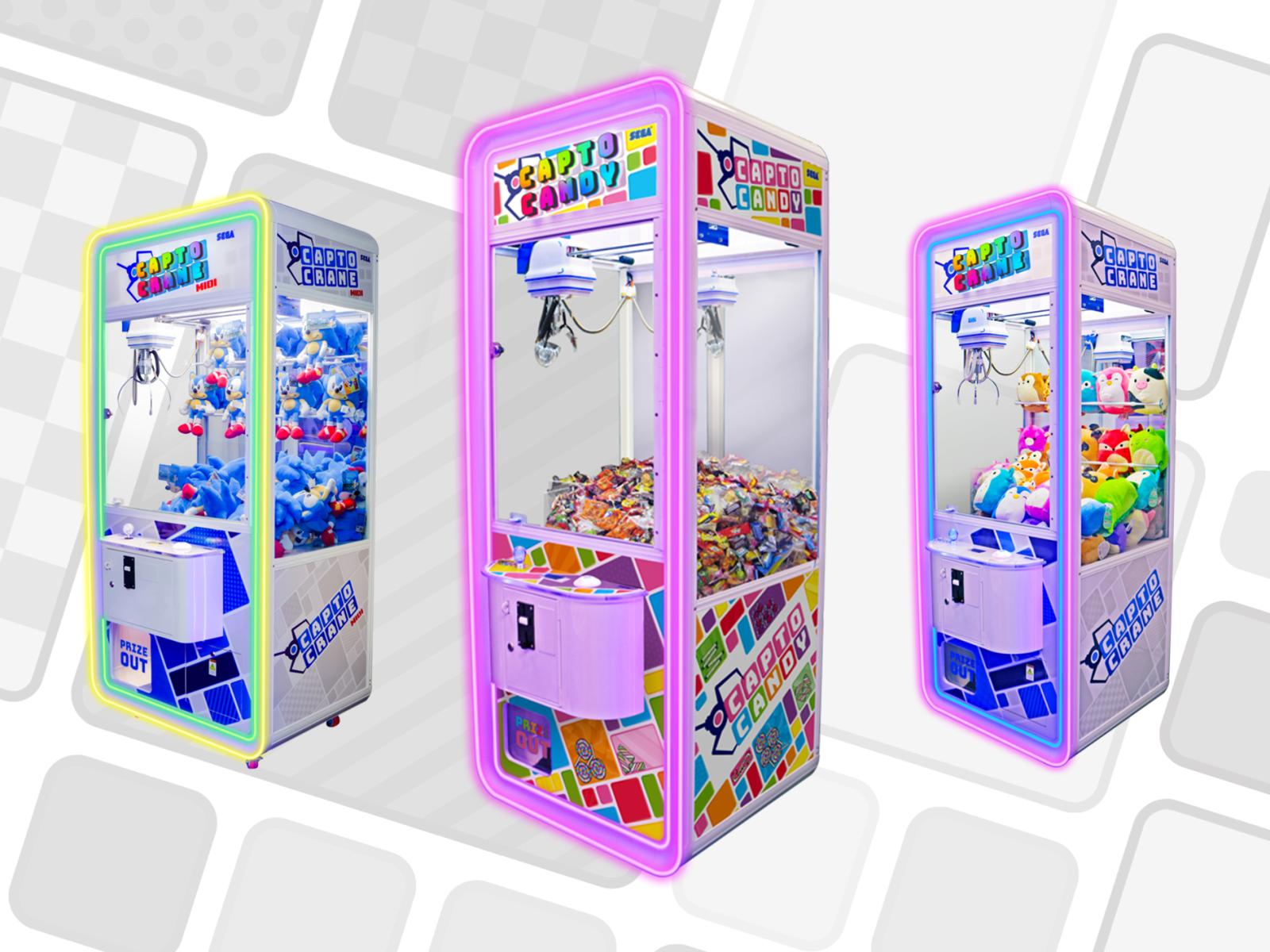 In the social entertainment category is our hit Augmented Reality Darts system. This introduces classic darts to players of all skill levels in a fun and intuitive way. Using a plain white dartboard, the gameplay graphics are superimposed over the board and surrounding area with an ultra-bright, laser projector. Combined with cool sound effects, this is the most immersive Darts experience on the market.
So, if you are an amusement operator, you cannot afford to miss SEGA Amusements by Kaizen Entertainment's booth 1006 at IAAPA. The show takes place from 14th to 17th November at the Orange County Convention Centre, Orlando, in the Sunshine State, Florida, USA.

For more information or to order, contact SEGA Amusements International at +44 (0)208 391 8090 sales@segaarcade.com.