09 October 2023
SEGA Amusements International is delighted to announce its participation in the Autumn Coin-Op Show (ACOS) on October 18th and 19th, 2023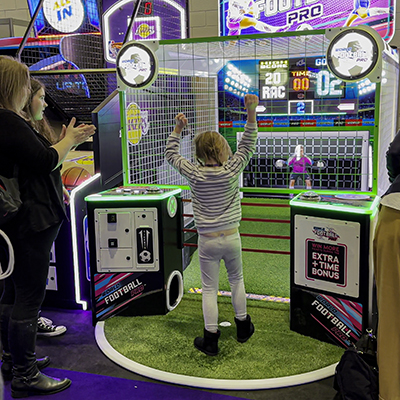 Set to take place at the ILEC Conference Centre in London's Earls Court, this event promises to be an excellent experience for the industry to witness the future of arcade entertainment at booth 40!
Justin Burke, Sales Director at SEGA Amusements International, expressed his enthusiasm for ACOS 2023: "We are thrilled to be a part of ACOS this year. The show's reputation has been steadily rising, establishing itself as a 'must-attend' event in the industry. ACOS provides a fantastic platform for operators to explore cutting-edge products from leading manufacturers, network with influential figures in the amusements and coin-op sector, and strategize for the upcoming year."
Making its UK debut will be Win Fall Revolution! A visually stunning prize game that's available in eye-catching red, blue, and yellow cabinets. It features a mesmerizing rotating prize pedestal, showcasing exciting prizes and offering players numerous winning opportunities.
Experience a fast-paced, skill-based redemption game that demands your attention with Ballzania, also making its debut in the UK. This game sees balls bounce off pins, creating an exhilarating frenzy that captivates players and spectators. Also, in the redemption category, be sure to experience the global hit redemption game, BOP IT! Arcade. With its fun and intuitive gameplay, players follow voice and visual prompts to perform actions in quick succession, putting their speed and hand-eye coordination to the test. And for a fresh take on the classic marble-drop experience, check out Solar System!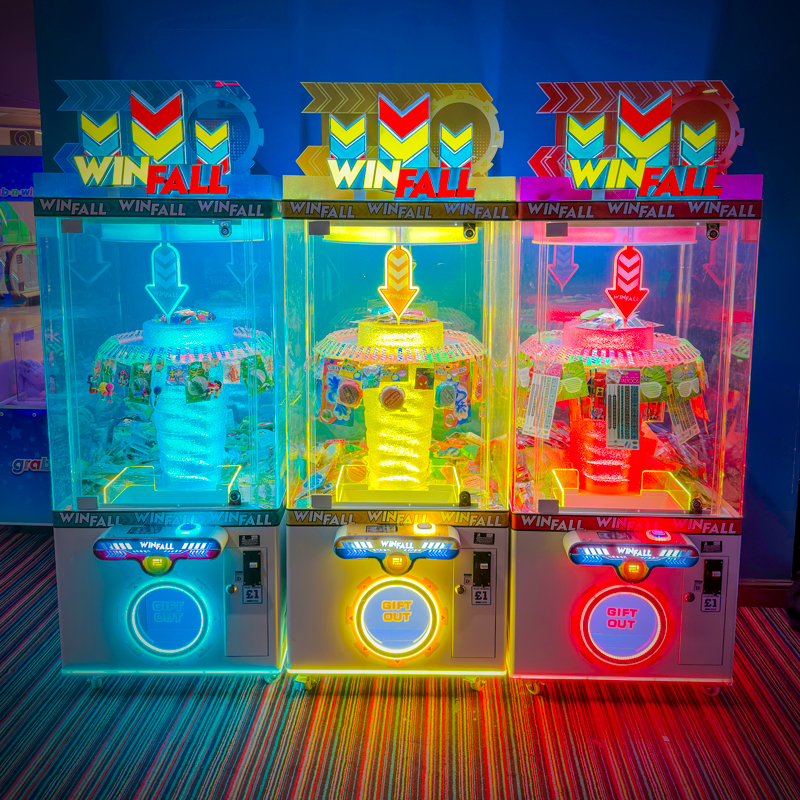 Our booth 40 will also feature World Football Pro, consistently reported as the number one player position on-site by operators all over the world. Brought to you by the renowned redemption manufacturer ICE, a favourite for a football-loving nation, the game puts players' skills to the test in a penalty shootout against a mechanical goalkeeper. It's all about precision and timing, as you aim to score as many goals as possible before the clock runs out.
In addition to these thrilling attractions, SEGA Total Solutions (STS) will be present at our booth to showcase their latest change machines and the market-leading cashless system from Sacoa.
But the excitement doesn't stop there! ACOS 2023 organizers have added a remarkable feature this year – the first-night party. This event provides the perfect opportunity for operators to network with industry peers. Hosted at The Prince Public House, located just a short walk from the ILEC Conference Centre, the party kicks off at 6pm, immediately following the show's closure. Guests can look forward to a night filled with drinks, food, and entertainment courtesy of a live band, ensuring a memorable experience.
We hope to see you at booth 40 at ACOS 2023!
For more information or to order contact SEGA Amusements International at +44 (0)208 391 8090 sales@segaarcade.com