01 September 2022
Find us on booths 518 & 617 at IAAPA Expo Europe from 13th to 15th September at London ExCel.
Operators looking to discover new possibilities cannot afford to miss our booths 518 & 617 at IAAPA Expo Europe from 13th to 15th September at London ExCel. Our booth will be packed with brand new top performing games and experiences.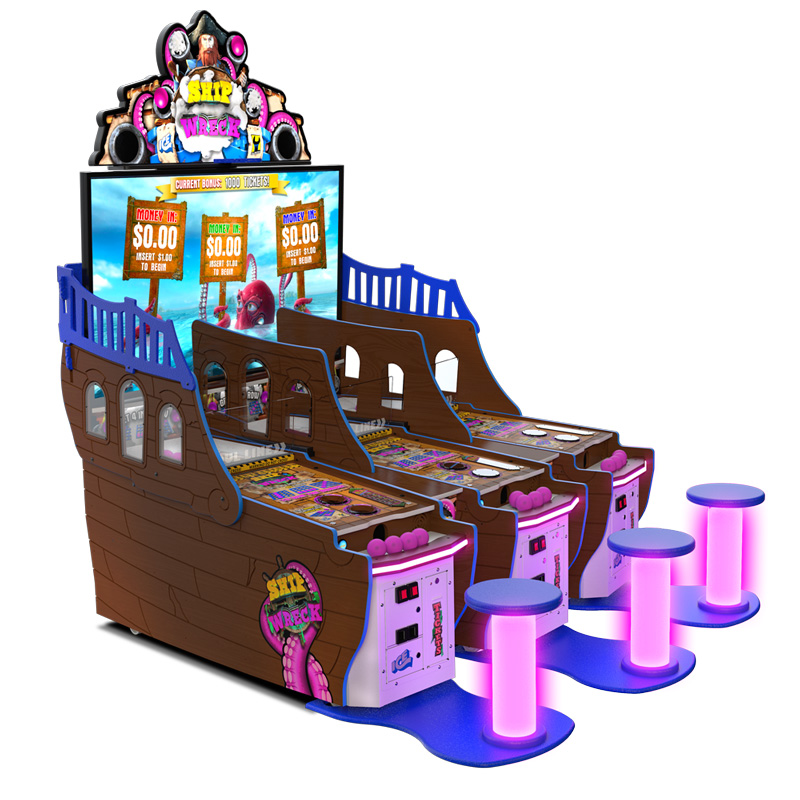 Making its worldwide debut will be Shipwreck, a 3-player skill-based redemption game from leading redemption manufacturer ICE. The simple and intuitive gameplay sees players toss the balls in the grid to get four in a row to win the big super bonus. The impressive pirate-themed cabinet features individual seats, beautiful artwork, and lighting from top to bottom. Shipwreck joins the hugely popular carnival skill wall games such as Down the Clown, Milk Jug Toss and others.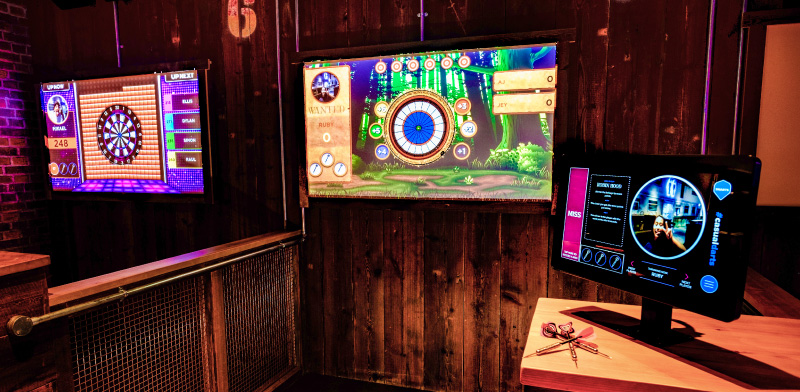 We are excited to announce that we will also be exhibiting Augmented Reality Darts from leaders in competitive social gaming 501 Entertainment. This ground-breaking new experiential product is opening the classic darts game to a new and much wider audience than before. The ultra-bright laser projector superimposes stunning gameplay animations and scores over the dart board and surrounding area creating a fun and cool immersive experience.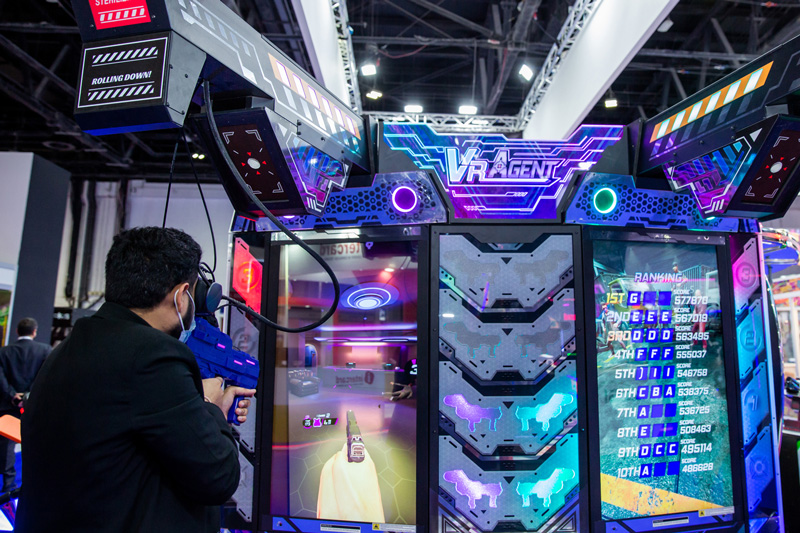 A must-experience game at the show will be VR Agent, a true attendant-free, coin-operated VR game that brings the best of arcade shooting in the highly immersive VR format. The "hybrid" controller seamlessly combines the headset and gun controller in one unit, thus making the players intuitively place the controller next to their eyes to be transported into the action-packed game. The auto-deployment system that lowers and retracts the controller dramatically increases VR games throughput like never before. The highly interactive and deeply immersive VR gameplay delivers a multidimensional experience that demands attention from all the senses.
Our booths will also feature big, licenced products with massive family appeal, such as Monopoly Roll & Go, Jumanji, Men In Black and Mission Impossible Arcade. And don't miss the next generation of basketball with Allstars video Basketball. We hope to see you at the show!
For further information contact SEGA Amusements International on +44 (0)208 391 8090 / +1 847-364-9787; sales@segaarcade.com.