08 November 2018
No visit to IAAPA is ever truly complete without a visit to Sega's booth 1506 & 1606. At this year's show, Sega will be exhibiting new games in every major category, thus giving the operators a chance to experience the most advanced, top earning game in the market.
In this second edition of IAAPA product release, Sega reveals details about its new redemption, sports and prize games offering at the show. If you missed the first edition on epic video games, click here.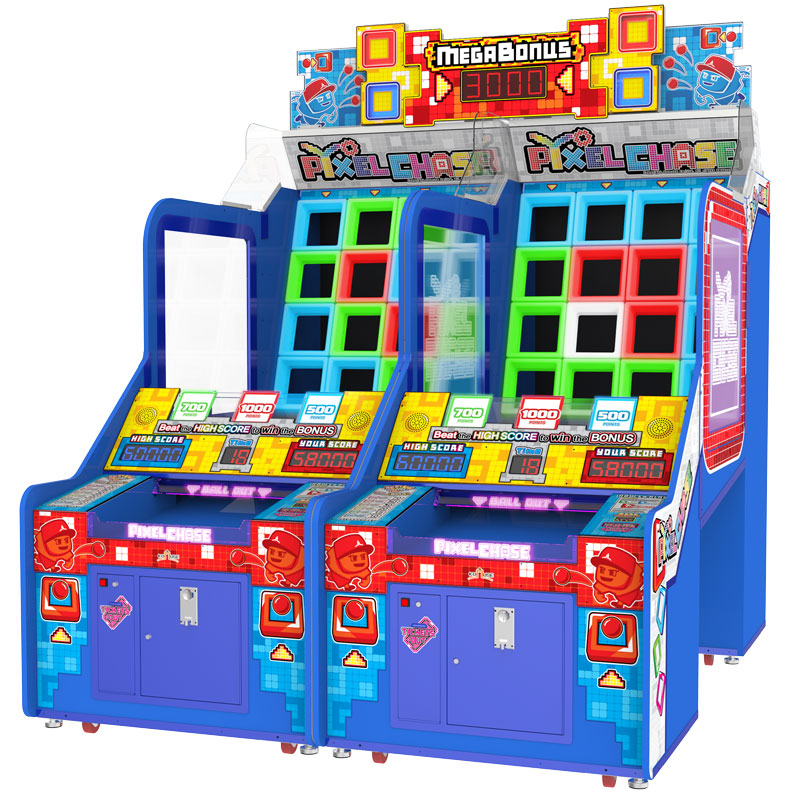 Pixel Chase is a brand-new skill-based ticket redemption game in a brightly LED lit cabinet. Players demonstrate their pitching skills by throwing as many balls into the 4x4 LED lit target holes within the time limit. Vince Moreno, Regional Sales Manager at Sega, says "Pixel Chase gameplay is just intuitive and because its skill-based fun, players want to have another go. The wide playfield attracts two players to team up, while the rapid ball return keeps up with them. Players are attracted to this 'modern retro' theme with bold bright large pixels."
Create some frantic frenzy in your location with Sega's Ball Runner. This brand-new redemption game is a classic at entertaining the whole family. Ball Runner breathes fresh excitement to this game by combining traditional rolling mechanics and modern, bright digital lighting matrix. Players must simply slide balls along runners-up the playfield to hit lit targets and score points. "Ball Runner is the kind of game that creates that spectacle at any location. The mechanical and digital sounds attract the attention of other plays around. Ball Runner features a low but wide playfield, and due to the shallow depth, this game has a surprisingly small footprint." Commented Justin Burke, General manager at Sega.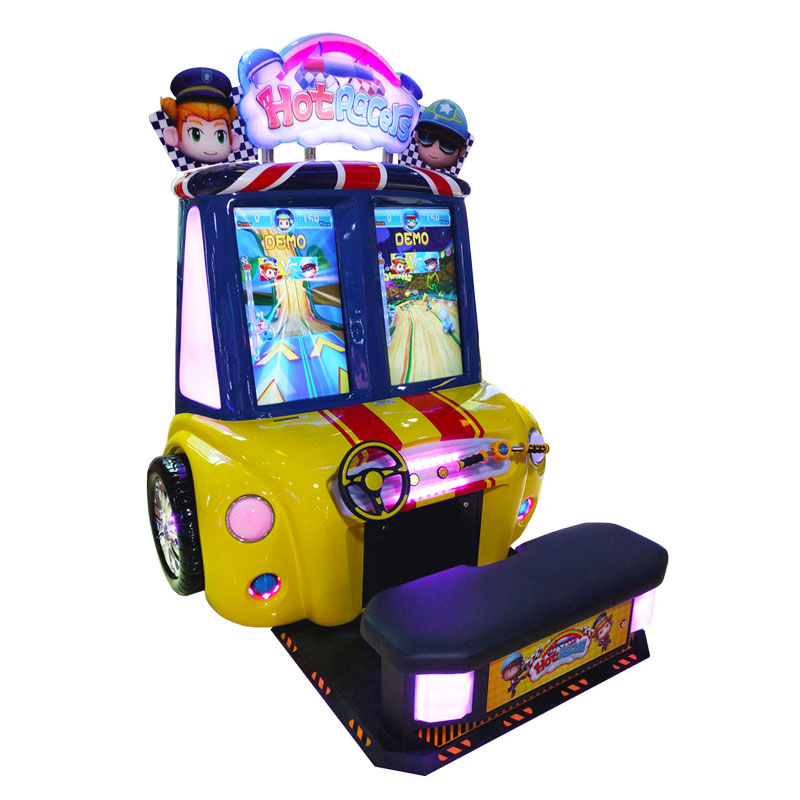 Kids love to role play as cops, and in Hot Racers, they get to do just that. Kids can choose to control a police motorcycle or police car to chase the baddies in this colourful and simple ticket redemption game. For more excitement players can try to avoid the obstacles as they aim for the finish line. The beautifully crafted car shaped Hot Racers cabinet draws players with LED-lit seat lighting, and the two 32" vertical screens, which come to life in attract mode.
Activity lifestyle continues to gain momentum and with it the demand for Sports games. Encouraging this lifestyle SEGA brings the fun, energetic and charming character Sonic to kids' basketball. The kids game is designed with a low playfield and two hoops at different heights to appeal to different players ages and heights. The cabinet looks cute with LED-lit edges, Perspex sides, colourful branding and adorable Sonic-branded basketballs attracts kids.
It's time to take air hockey games to the next level, and Sega's Sonic sports branded air hockey does just that. With brand new features such as chase lighting along the edge of the table, sporting a sleek edge-lit top header and an under-lit playfield. Built for durability with a scratch resistant playfield; this game offers excellent value to operators. Typically performing better then generic models Sonic Sports Air Hockey is sure to be a winner in any location.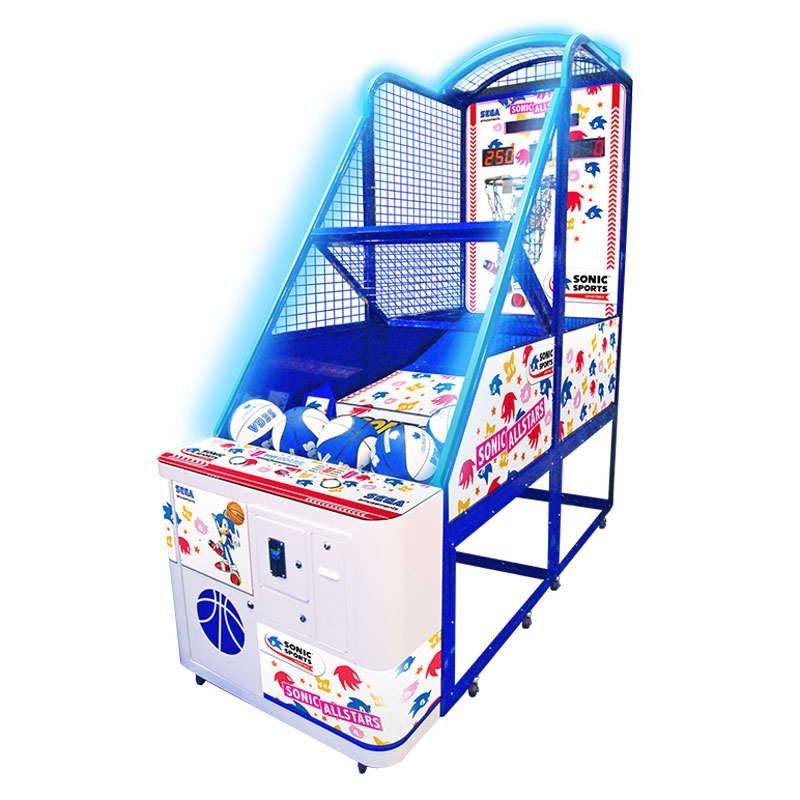 Visitors will also get to play the tremendously popular standard size Sonic Basketball which now comes with 'reactive lighting' effects that makes scoring even so much more gratifying. With fresh blue and white Sonic All-stars branding and the dazzling new lights, this game takes the look of this game genre to a whole new level.
Magic Arrow is Sega's hit prize vending game that is easy to understand and will test player's accuracy. With one simple touch of a button, the player must launch the arrow towards a spinning wheel. Time the launch just right to get the arrow in one of eight slots, each corresponding to a prize. Justin explained "this game is so simple to grasp and has that "one more try" gameplay appeal that makes it a winner. The size and look of it make it ideal for all locations". Magic Arrow features a simple and intuitive one-button control panel, eight bright LED lit targets, dynamic spinning target to draw players interest, regular and large prize holders and anti-theft tilt function.
Don't miss the chance to experience these leading games and a whole lot more at IAAPA. Sega's booths 1506 and 1606, will be 'the place to be' at the Orange County Convention Centre from 13th - 16th November. So, see you all at IAAPA!
For further information contact Sega on, +44 (0)208 391 8090, sales@segaarcade.com, or contact your Local Authorized Sega Distributor.