12 July 2018
Sega Amusements International looks forward to exhibiting at Fun Asia Expo for the first time. In partnership with Fun International, Sega will exhibit its latest games on booth B.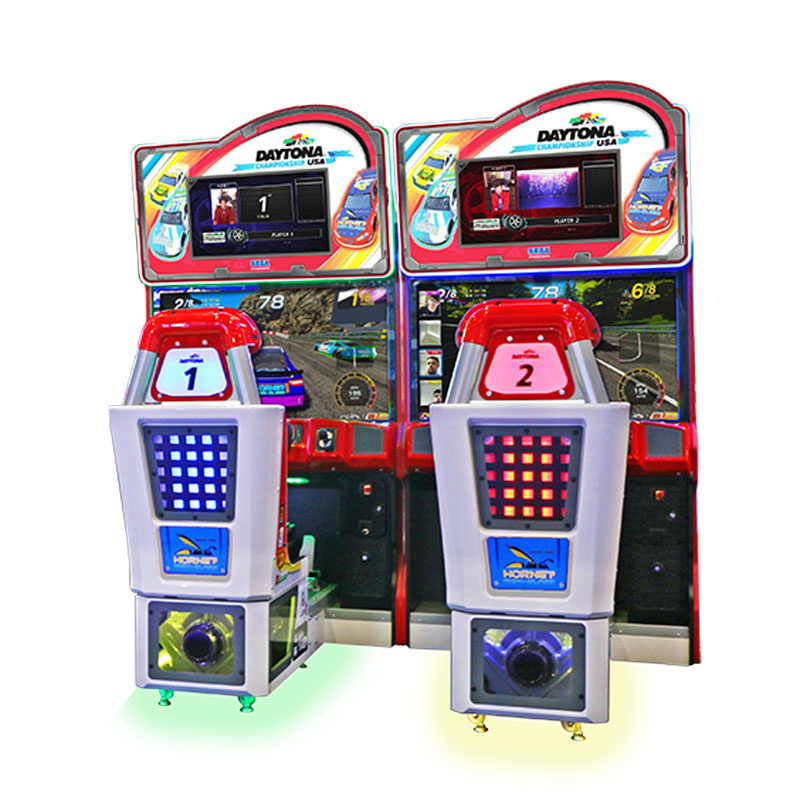 Fun Asia Expo is Indonesia's largest expo for amusements and attractions industry, taking place on 25th to 26th July at the Jakarta International Expo Kemayoran, Jakarta.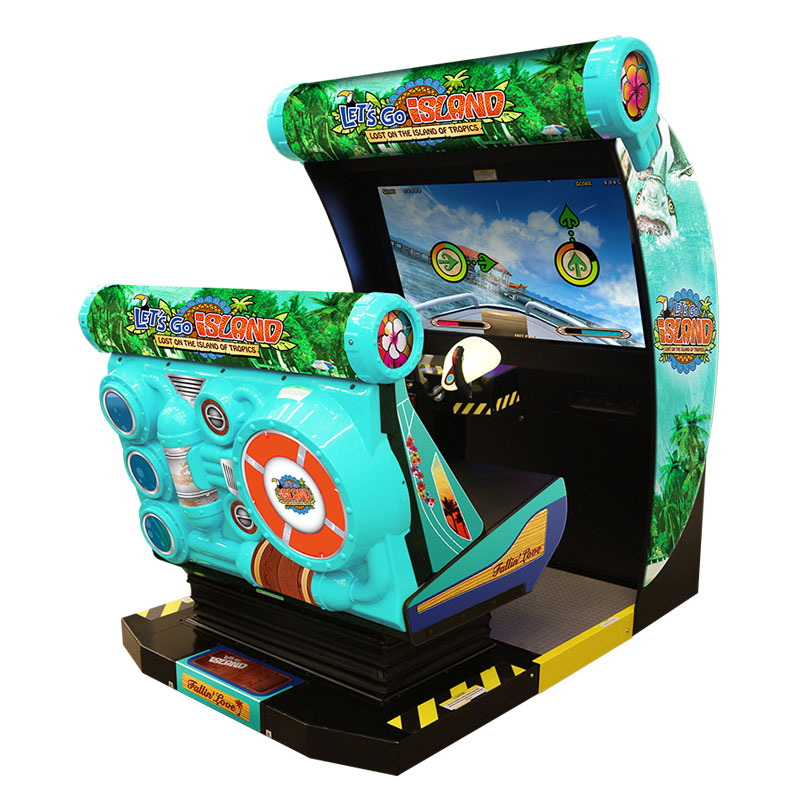 Martin Riley, International Sales Manager at Sega, handles clients in Asia says "We are always looking for ways to make it easier for our global customers to experience our games. So, for our South East Asian customers, we decided to team up with Fun International to exhibit at Fun Asia Expo. This show has a great reputation and is an ideal gathering point for operators to network and experience the latest amusements games, all in the great city of Jakarta."
At the show, visitors can expect to experience a range of highly profitable amusements games from Sega such as; Daytona championship USA a video racing game with its state-of-the-art cabinet design, impressive gameplay and handling. With six tracks to play and instant rematch, this game keeps attracting players to come back for more. Daytona is designed to be simple pickup for new players but hard to master to suit the challenge demanded by core games; this makes Daytona the perfect racing game for any location.
Visitors will also get to play Target Bravo an action-packed adventure game where players are put in the shoes of a highly trained special force agent. Target Bravo is presented in an atmospheric theatre cabinet, with a huge 55" HD display, as well as surround sound and free movement controller. All these great features combine to deliver a thrilling game that players will enjoy.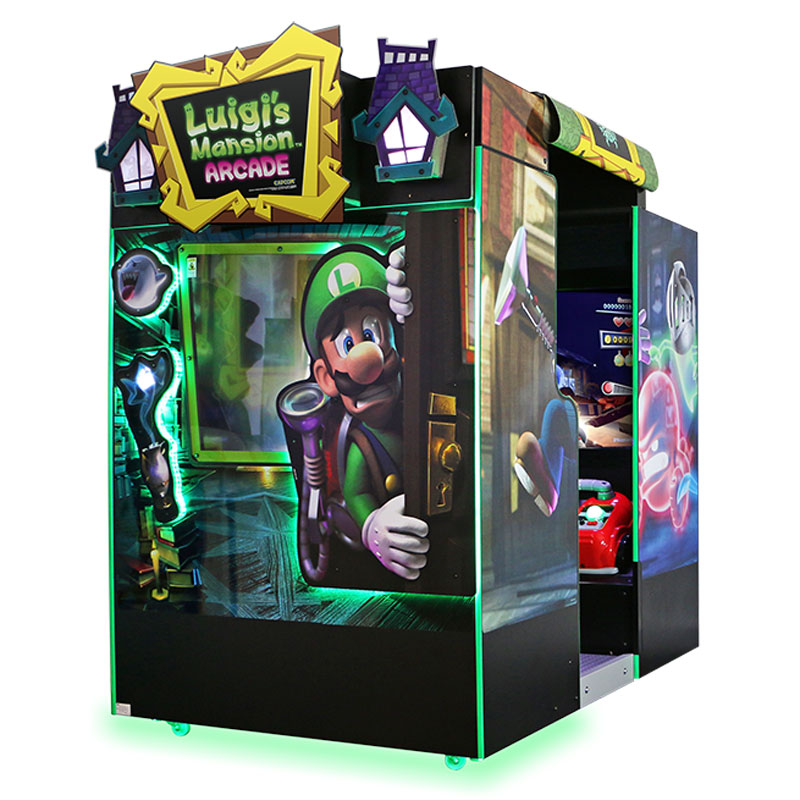 Also in the video category will be Luigi's Mansion Arcade, an incredible Nintendo licence that has strong family appeal. In this game, players must merely catch the pesky ghosts and collect gold coins using the unique and fun Poltergeist 5000 controller. Various routes to explore and hidden treasures to collect encourages repeat play. Played through a first person's perspective, Luigi's Mansion Arcade delivers an immersive and fun experience for players young and old. The beautifully crafted hunted mansion cabinet stands out in any family entertainment centre or game room.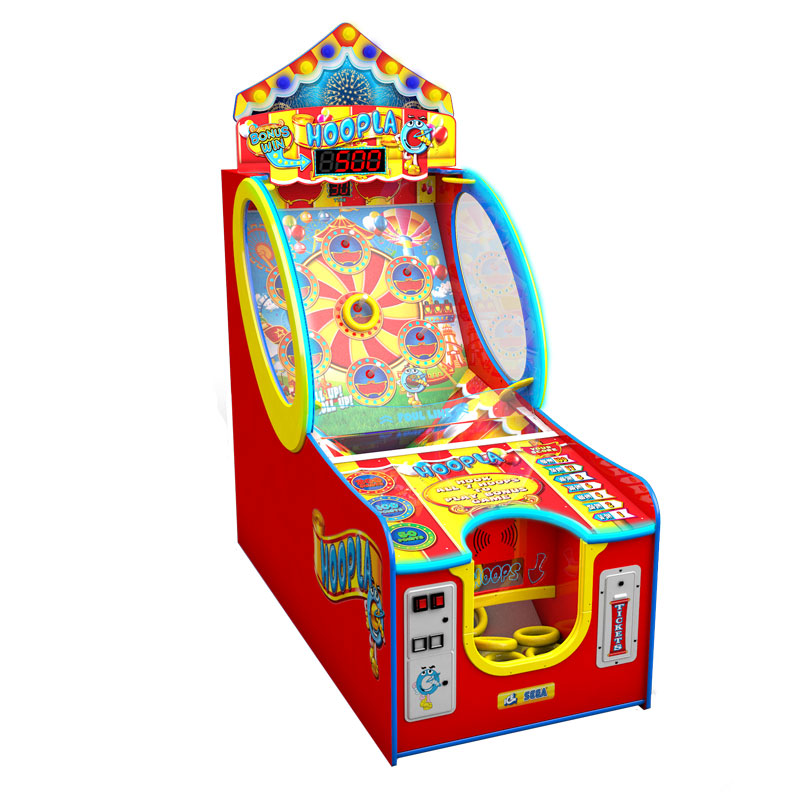 Hoopla is Sega's hit new ticket redemption game that will also be on the stand. This simple, fun and intuitive game continues to perform exceptionally well in arcades and family entertainment centres globally. Players must hook hoops on all seven pegs within the given time to enter the bonus round. Then to win the big-ticket bonus players they have to catch the moving lit peg with just one hoop. The conveyor belt continually feeds more hoops to the player for more fun and the wide playfield encourages the players to team up – making Hoopla is the perfect game for the family.
All these Sega games are available to order now and to experience them look out for Fun International on Booth B at Fun Asia Expo from on 25th to 26th July at the Jakarta International Expo Kemayoran, Jakarta

For more information contact Sega on +44 (0)208 391 8090; sales@segaarcade.com, or contact your Local Authorized Sega Distributor.