23 January 2020
SEGA showcased a stellar line-up of games at EAG 2020, that impressed visitors at the show. This year the company put a spotlight on its brand new and recent hit products.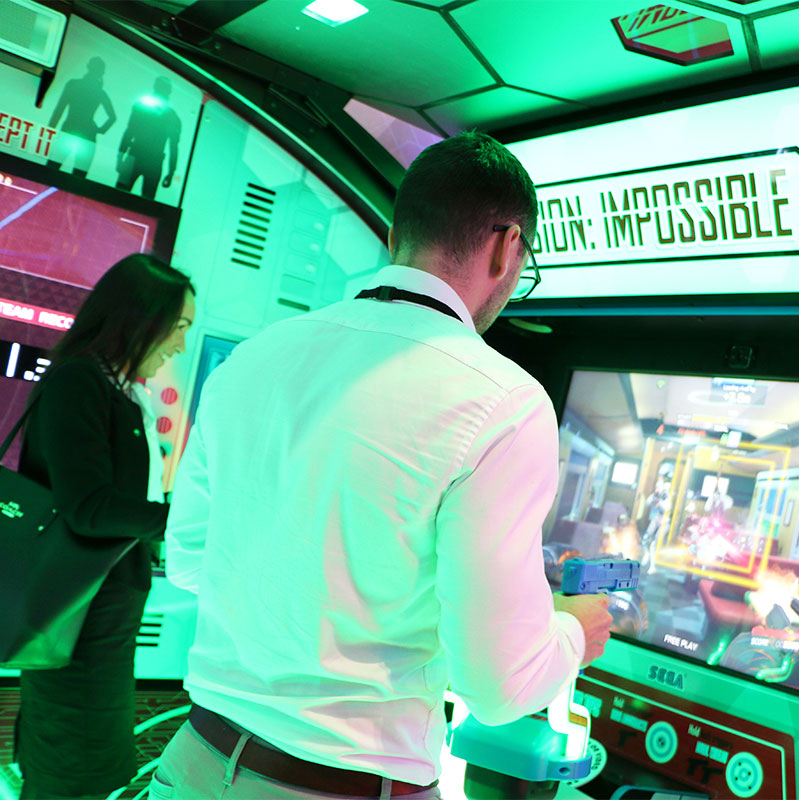 "MISSION: IMPOSSIBLE ARCADE was the most popular game at the show. It was constantly played throughout the show – a testament to the power of this multibillion-dollar blockbuster film franchise. The awe-inspiring safe house themed cabinet with action-packed gameplay and immersive sound left players with a big smile on their face. MISSION: IMPOSSIBLE ARCADE is the must-have video attraction for this year." says Lester Travasso, Sales & Marketing Executive at Sega.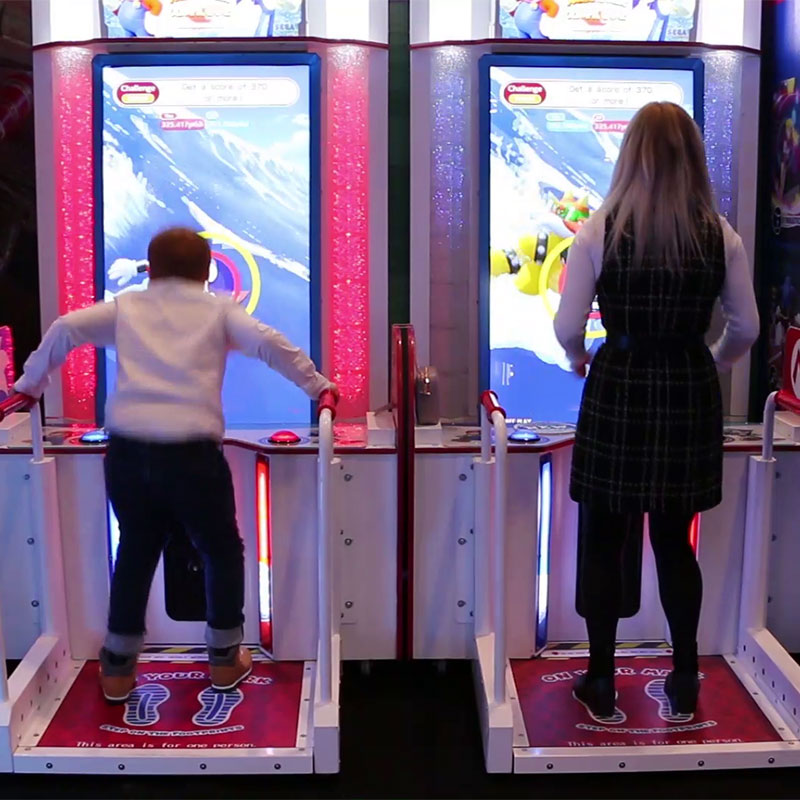 "With the Summer Olympics later this year it's time for operators to make the best of the biggest sporting event of 2020. Sega and Nintendo bring you the only official licenced Olympic arcade game with Mario & Sonic at the Olympic Games Tokyo 2020 Arcade Edition. The new intuitive button controls, on-screen, prompts and visually appealing family-friendly graphics gets players running, swimming, jumping and much more. Ultimately bringing lots of energy and excitement to your location." Says Lester Travasso, Sales and Marketing executive at Sega. The game is available as a dedicated cabinet or upgrade kit for operators with existing Mario & Sonic 2016 cabinets. Legendary for its video games Sega also exhibited horror masterpiece House of the Dead Scarlet Dawn, off-road racing with ATV Slam and action-adventure with TRANSFORMERS Shadows Rising.
There was a real treat of fun new games from the leaders in redemption games - ICE. Sega and ICE partnered to show for the first time All In, Hoop It Up and Snowball Toss at EAG. Justin Burke, General Manager at Sega said "We are delighted by the positive response we are getting for all these games. All In is a pull and release plunger-based game and the coolest puck launch game to ever hit the market. It features a slick instant replay that's shown on a giant 40" screen. Hoop It Up was an instant hit at the show – this ultimate skill redemption game takes up a small footprint, delivers high return and frantic fun gameplay that draws a crowd at any location. Based on the feedback looks like Hoop It Up is top of many operator's buying list this year."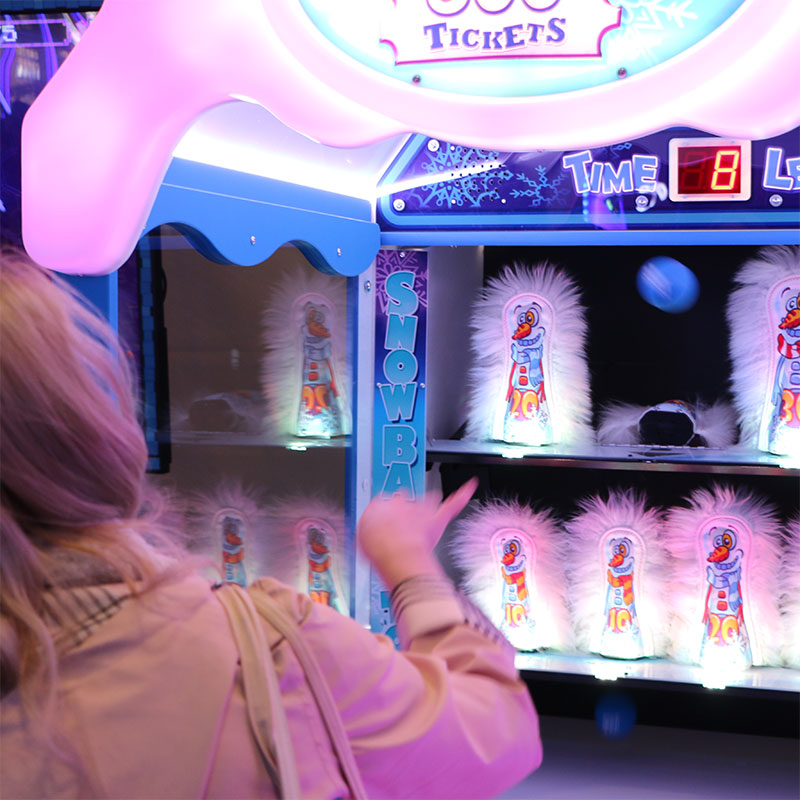 Snowball Toss is the follow-up to the iconic game Down the Clown. Designed and themed to be kid-friendly, the game features a lower playfield, shorter throw distance and bright, colourful snow-themed cabinet attracting younger player. Rounding out the redemption category were games such as Centipede Chaos, Whack a Clown, Tons of Tickets and Ticket Ring Jumbo.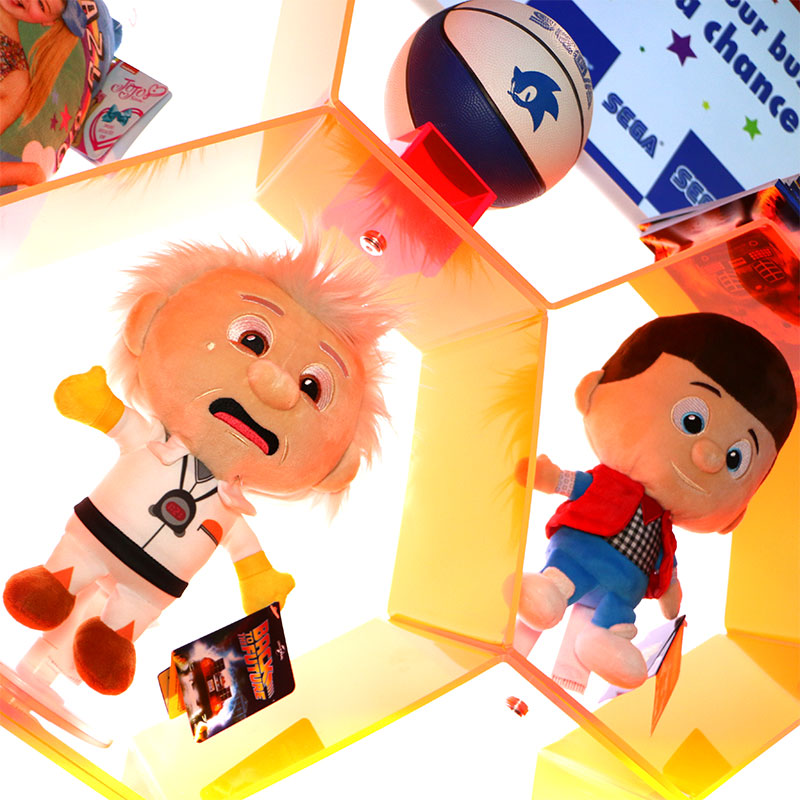 Sega's hit prize redemption game Shoot It Win It took centre stage on Sega's booth. The bright yellow cabinet with edge lighting stood out, instantly recognisable gameplay, physical fixed gun and real cork to shoot made this a very popular game at the show. Justin explained "the game concept is classically simple as it combines the fun of shooting a gallery with prize vending. Player reaction on locations has been phenomenal, they just love it – and that is translating into excellent cashbox results. Shoot It Win It was the most demanded game when it came to orders at the show, many requesting multiple units for their locations". Sega also exhibited new prize games such as Capto Crane, Cubic 4 Catcher, and ICE Box.
In the sports category games such as Super Kixx Pro, Air FX, NBA Game Time, and Sonic branded basketball, air hockey and kids basketball, were popular with players.
Sega Total Solutions (STS) - Sega's customer service, spares, prize and technical support team had a dedicated space at EAG. The team promoted its brand-new line of "Back To The Future" plush, Tokio prizes and refurbished Thomas change machines. STS is operators number one choice for redemption tickets, change machines and essential spares, all were on display at the show.
"EAG always kicks off the year on a positive start for us. We have a huge portfolio of products, so this year we focused on the latest and strongest products – and that strategy worked out great for us. We want to thank all visitors and the show organisers for helping make EAG an all-round success for us." concluded Justin.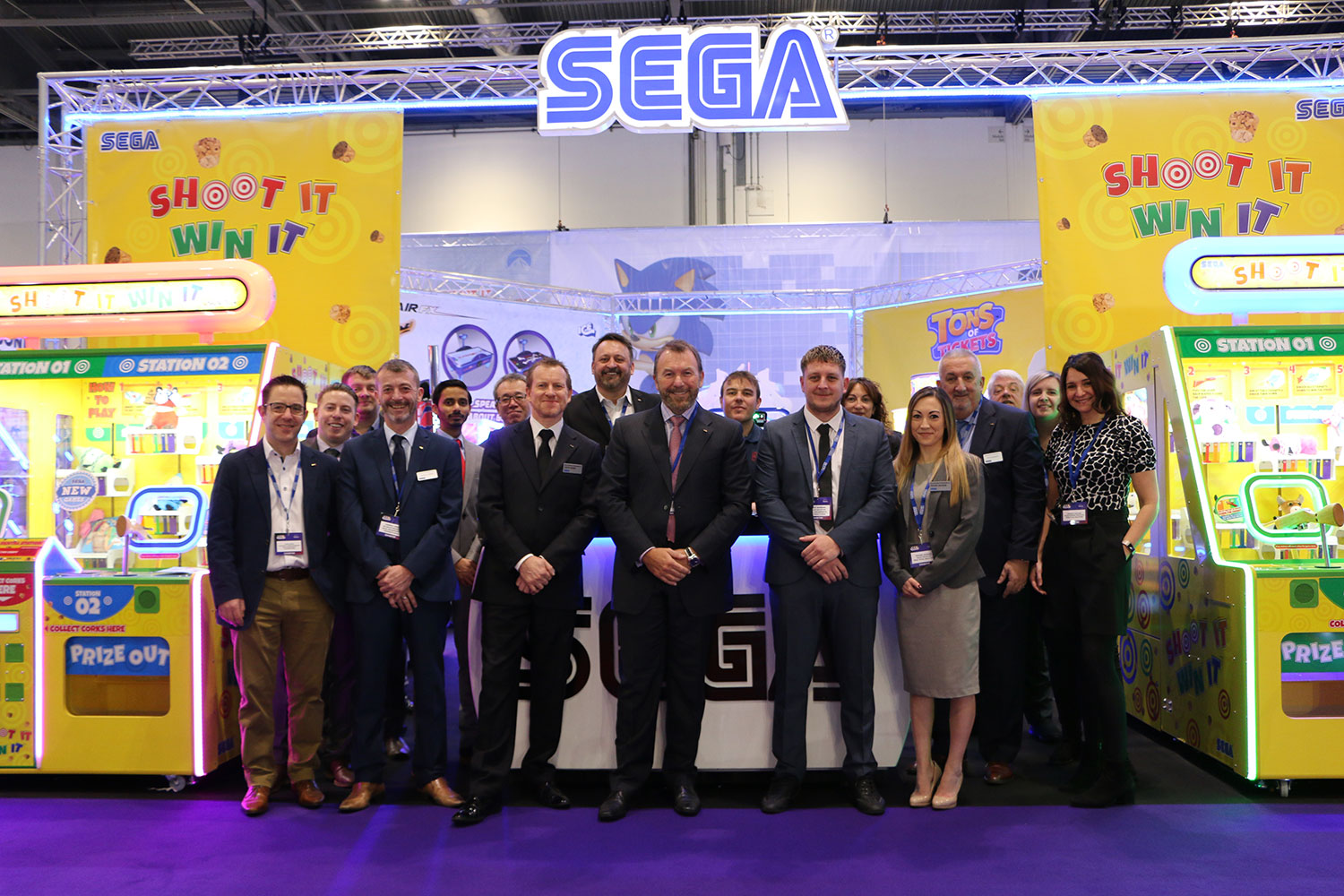 MISSION: IMPOSSIBLE ARCADE - TM & © 2019 PARAMOUNT PICTURES. ALL RIGHTS RESERVED.
MARIO & SONIC AT THE OLYMPIC GAMES TOKYO 2020 ARCADE EDITION - TM IOC/TOKYO2020/USOC 36USC220506. COPYRIGHT © 2019 INTERNATIONAL OLYMPIC COMMITTEE ("IOC"). ALL RIGHTS RESERVED. SUPER MARIO CHARACTERS © NINTENDO. SONIC THE HEDGEHOG CHARACTERS ©️SEGA.
TRANSFORMERS: SHADOWS RISING - ®2017 HASBRO. ALL RIGHTS RESERVED. ®2017 PARAMOUNT PICTURES CORPORATION. ALL RIGHTS RESERVED. ®2017 SEGA. ALL RIGHTS RESERVED.
CENTIPEDE CHAOS - ©️2019 ATARI AND THE ATARI LOGO ARE REGISTERED TRADEMARKS OF ATARI INTERACTIVE, INC.
BACK TO THE FUTURE - © UNIVERSAL CITY STUDIOS LLC AND AMBLIN ENTERTAINMENT, INC. ALL RIGHTS RESERVED.