20 February 2019
Sega's leading racing game Daytona Championship USA just got a whole lot better!
Hailed as the ultimate arcade racer, the game is now available in a brand-new Motion Super Deluxe, 4 Player Attraction Cabinet. The exhilarating game made its debut at the opening of the latest Lucky Strike Social in Wrigleyville, Chicago, last week.
The game features Pivot Motion Platform that pushes immersive racing experience to its limits. High quality and extremely reliable, this pivot-based motion system propels players from side to side, creating a unique sense of G-Force. The technology lets players experience the full force of drifting, crashing and overtaking like they have never experienced before.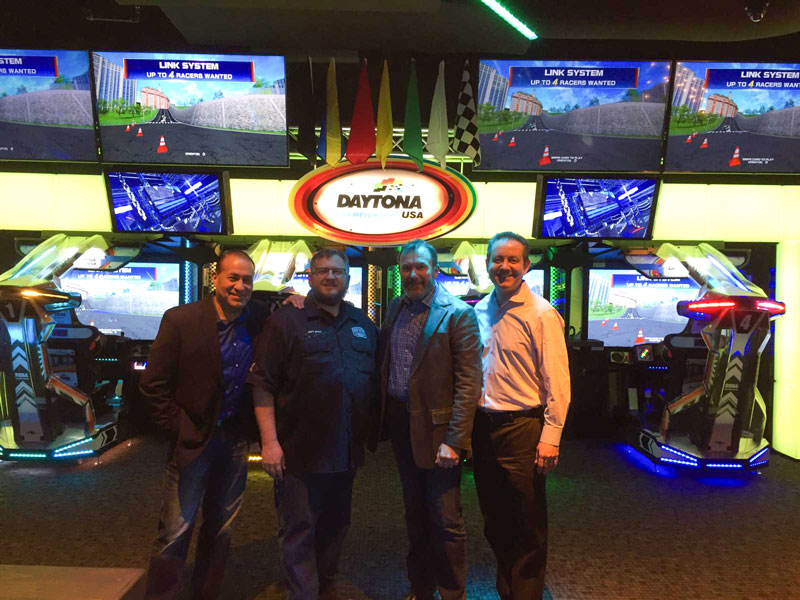 Daytona Championship USA delivers arcade-perfect gameplay. Great handling, force feedback steering, amazing 'AI' and 'catch up' feels so natural that players will think they are on the race track. Players get to challenge their friends on six high-octane race tracks. New cars, auto or manual drive, as well as new game modes, makes Daytona Championship USA the perfect arcade game for players old and new.
Every aspect of the super deluxe motion attraction 4 player cabinet has been designed to captivate, thrill and heighten their senses of the drive each time they take the seat. The Authentic Dashboard features real working dials, buttons and instruments that perfectly complement the on-track action. The dash also features a classic four-speed manual gear shifter adding to the experience. Combine the authentic dashboard with razor-sharp graphics that unfolds on huge 65" HD LED screens, and you have an electrifying, immersive gameplay experience.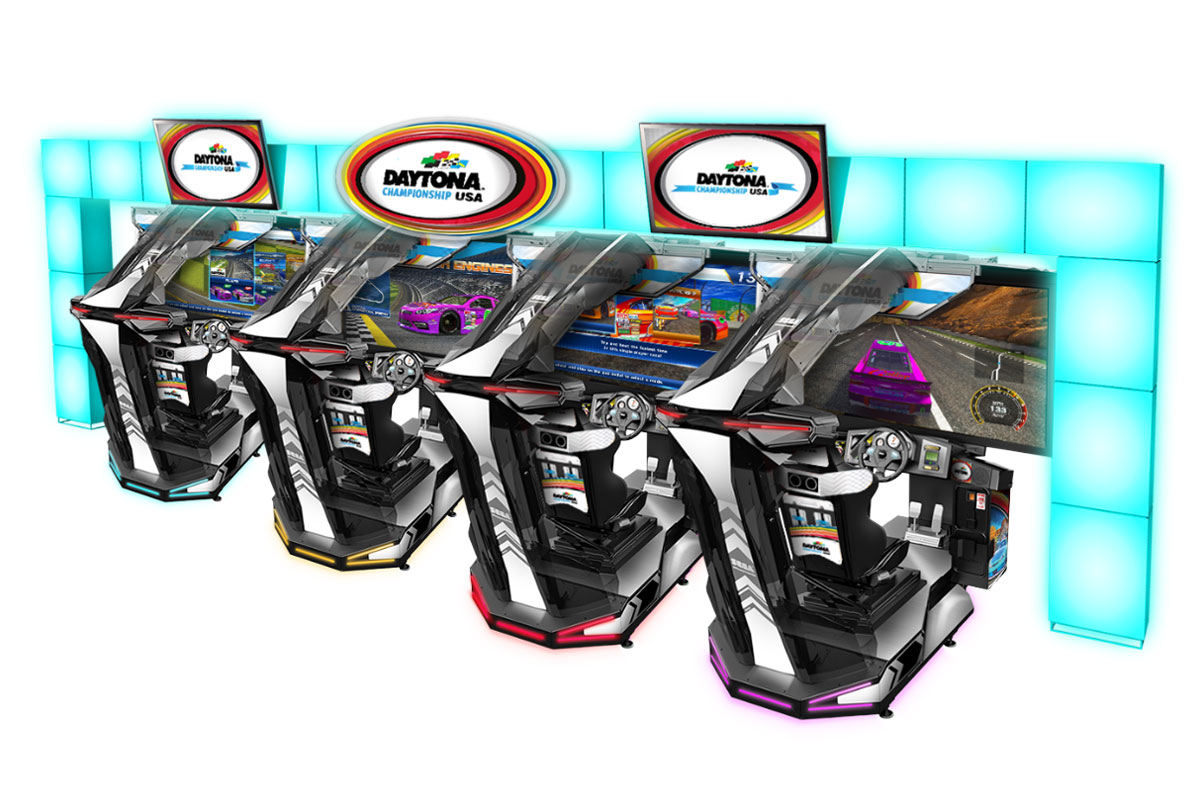 Daytona Championship USA's Tournament Mode is revolutionary and the customisation options in operator settings makes it the most operator-friendly racing game. The 'Instant Rematch' feature encourages repeat play by getting players right back in the race on the same track and car. Fully Lit Super Marquee that changes colour with the game, dazzles visitors on any location, while the 'Live TV' inspired Spectator Video Billboards, allows spectators to see players reactions in real time.
To experience Daytona Championship USA Motion Super Deluxe head down to Lucky Strike Social Wrigleyville, Chicago. This unit is extra special as it features four extra spectator monitors giving it a truly impressive look.
Image: From left to right Vince Moreno (Sega), Jim Bennington (Lucky Strike Social), Paul Williams (Sega) and Hiram Gonzalez (Play It Amusements) at the Launch of Lucky Strike Social, Wrigleyville.
For further information contact Sega on +1 847-364-9787, +44 (0)208 391 8090, sales@segaarcade.com, or contact your Local Authorized Sega Distributor.
DAYTONA® is a registered trademark of the International Speedway, Inc. and licensed to International Speedway Corporation.