07 January 2019
Sega amusement International will be using its premier European trade show, EAG International in January, to showcase its latest product for the 2019 season on sand 550 and 560.
The company is showing a range of new products across the video, redemption and novelty categories, including the world premiere of a new racing title.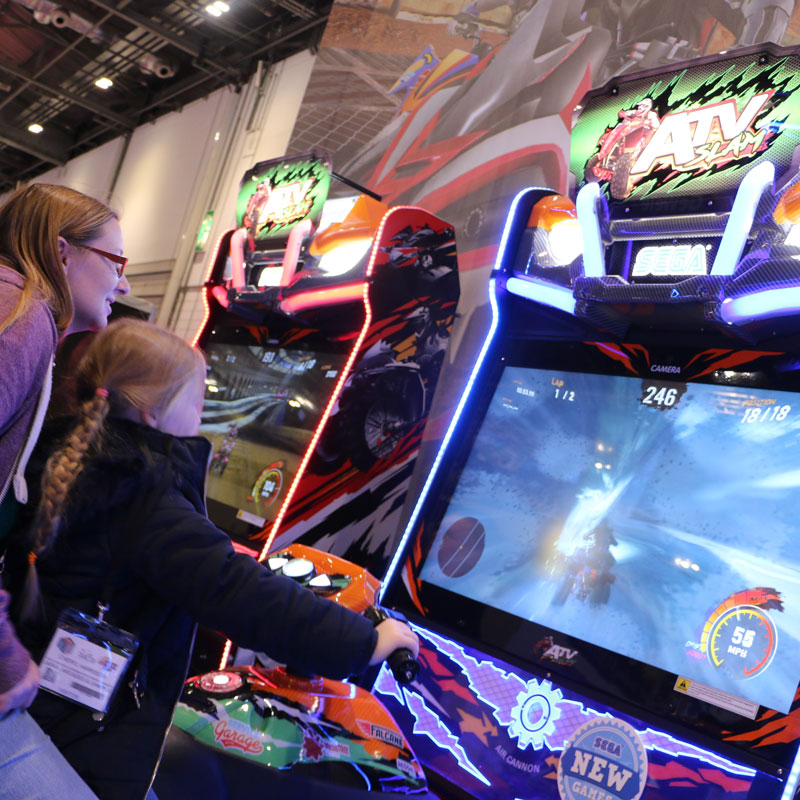 With one of the greatest video game releases in over a decade in the form of House of the Dead Scarlett Dawn and the very first showing of Sega's new ATV Slam racing game, it's hard to know where to start. In addition to this, new offerings from ICE make the Sega stand one not to miss during the three days show at London's Excel.
House of the Dead Scarlet Dawn is the most eagerly anticipated sequel in arcade game history. Continually pushing the limits with every release, this special edition game delivers an unparalleled horror action experience that has never looked or felt this real. "Developed by the world-renowned Sega R&D team in Japan, players can expect an immersive, five-dimensional full body experience with surround sound, bass shaker, ambient lighting, wind effects & cutting-edge graphics. Five captivating game missions, lots of secret items to collect and various special weapons encourage repeat play." Commented Paul Williams, CEO at Sega.
The very first reveal at EAG of ATV Slam takes All-Terrain Vehicle (ATV) racing to a whole new level, with its custom developed motion platform, players will experience the most realistic ATV racing game ever. Unique 'Artificial Intelligence' system makes the game fun for casual and core gamers. Featuring ten exotic environments, five different vehicles - each with different power and design, wind effects and razor-sharp console quality graphics, ATV Slam gets players hearts racing through the game. A life-size quadbike with huge back wheels, chrome engine compartment, stylish liveries and scintillating lighting effects from top to bottom is sure to grab players attention.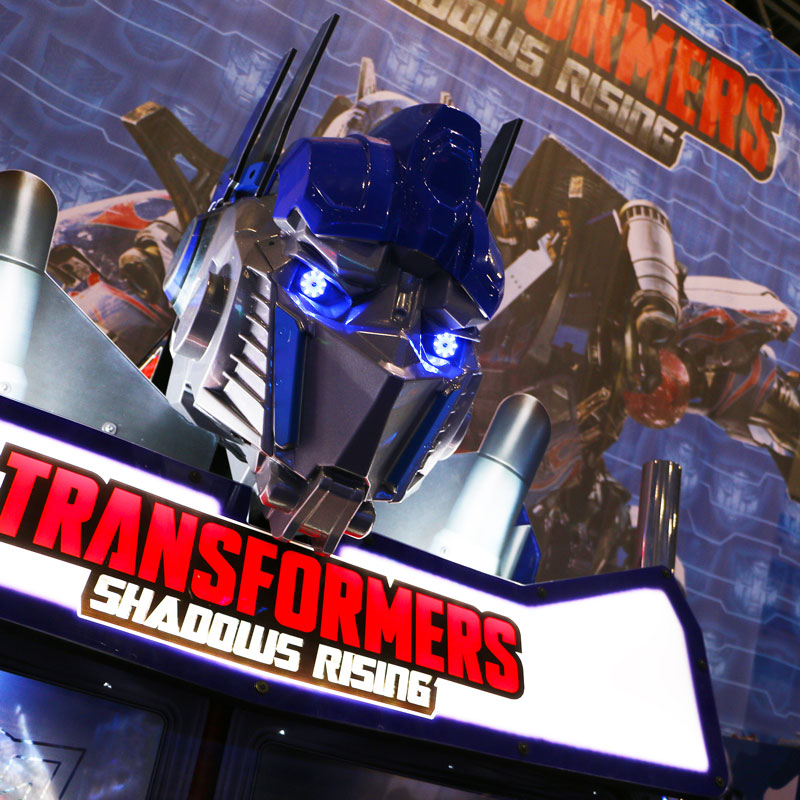 TRANSFORMERS Shadows Rising is the latest high energy, action-packed, adventure game from Sega and Hasbro. The TRANSFORMERS franchise is a blockbuster success story with global brand equity over $4 Billion. Attracting a primarily family audience, TRANSFORMERS is the perfect licence for any great FEC or amusements centre. Players team up with movie stars, Optimus Prime, Bumblebee and Sideswipe to battle their way across the world and stop evil Megatron's plan. The easy to use fixed dual trigger controller provides a fun experience for casual to core gamers. The brand new Hyperenergy Tech lever helps players to get out of difficult situations in combat. Multiple weapon choices, four epic missions, brand new in games physics and graphics combined with immersive audio lets players experience "metal on metal" combat.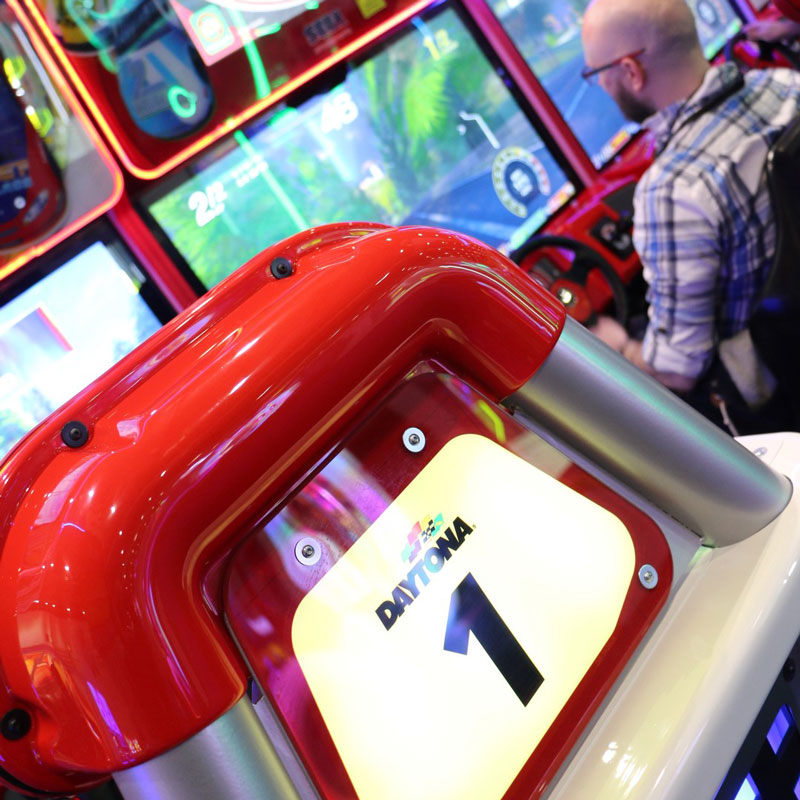 Also, new on to Sega's stand will be Daytona Championship USA in 42" standard size cabinet. Designed to fit in even more locations, the standard has a smaller footprint, lower height and delivers the same IAAPA Brass Ring award-winning game-play as the deluxe cabinet. The game continues to feature top of operators buying list, thanks to the instant re-match feature that puts players right back into the race thus boosting repeat play. All the insanely fast action, arcade-perfect handling, amazing 'Artificial Intelligence' and 'Catch Up' truly excites casual and core gamers.
New redemption titles are in plentiful supply this year on the Sega stand, and the annual new releases from ICE, who Sega represent in Europe, as always do not fail to wow! Masters of innovation ICE have reinvented the classic 'whacker' game. In the form of 'Whack A Clown' players are presented with a beautiful carnival themed cabinet that links up to three games to add an element of head to head competition. With unique transparent colour changing LED lit clown heads for players to 'whack' and impressive leaderboard to add to the spectacle. Whack A Clown is going to be a big hit with operators and players alike.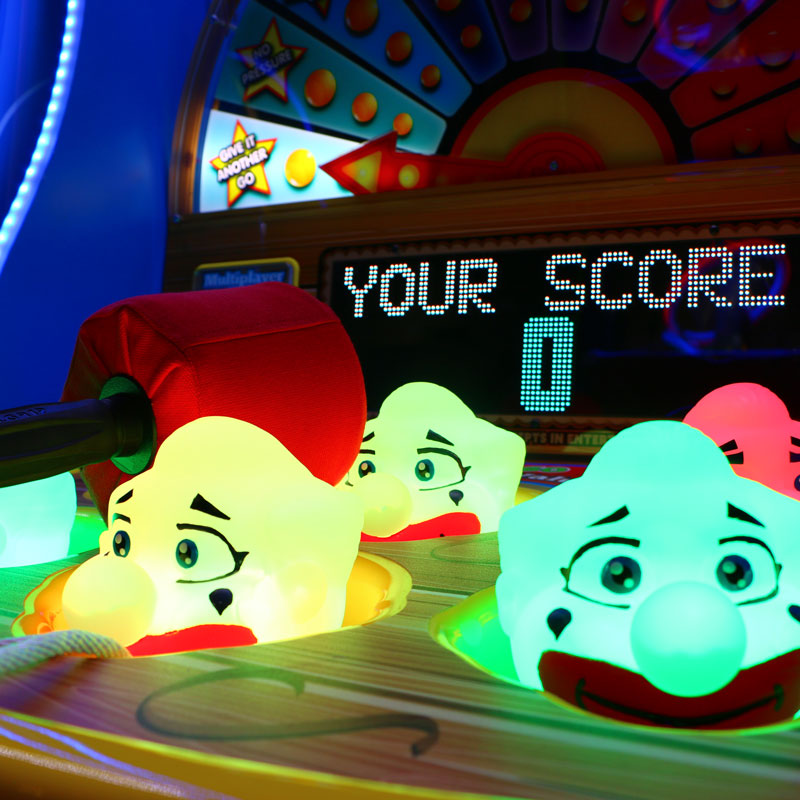 New ICE product will also include Waterfuls, bringing the Tomy classic kids' game to the arcade featuring virtual water; along with Tons of Tickets, a self-refilling RFID chipped ticket crane. Finally, Super Kixx Pro is perhaps the most exciting bringing table football to life as explained by Sega's Justin Burke "Every country around the globe loves football or soccer! This small footprint game is so much fun for dedicated football fans and casual players alike. With the real life real-time commentary and LED screens the game opens up so many new business opportunities for operators".
Sega will show for the first time in Europe Pixel Chase, a brand-new skill-based ticket redemption game in a brightly LED lit cabinet. Players demonstrate their pitching skills by throwing as many balls into the 4x4 LED lit target holes within the time limit. Lester Travasso, Marketing Executive at Sega, says "Pixel Chase gameplay is just intuitive and because its skill-based fun, players want to have another go. The wide playfield attracts two players to team up, while the rapid ball return keeps up with them. Players are attracted to this 'modern retro' theme with bold, bright large pixels."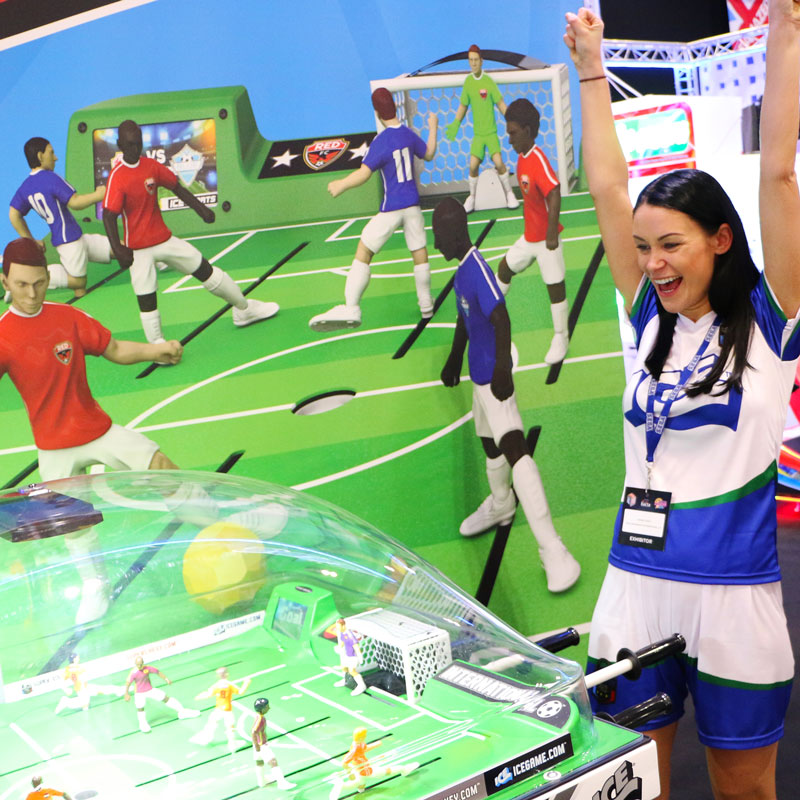 Other European first include Sega's Ball Runner, Hot Racers and Sonic Kids Basketball. "Ball Runner is the kind of game that creates a frenzied spectacle at any location. "The mechanical and digital sounds attract the attention of other players around. Ball Runner features a low but wide playfield, and due to the shallow depth, this game has a surprisingly small footprint" commented Justin Burke, General manager at Sega. Activity lifestyle continues to gain momentum and with it the demand for Sports games. Encouraging this lifestyle SEGA brings the fun, energetic and charming character Sonic to kids' basketball. The kids game is designed with a low playfield and two hoops at different heights to appeal to different players ages and heights. The cabinet looks cute with LED-lit edges, Perspex sides, colourful branding and adorable Sonic-branded basketballs attracts kids.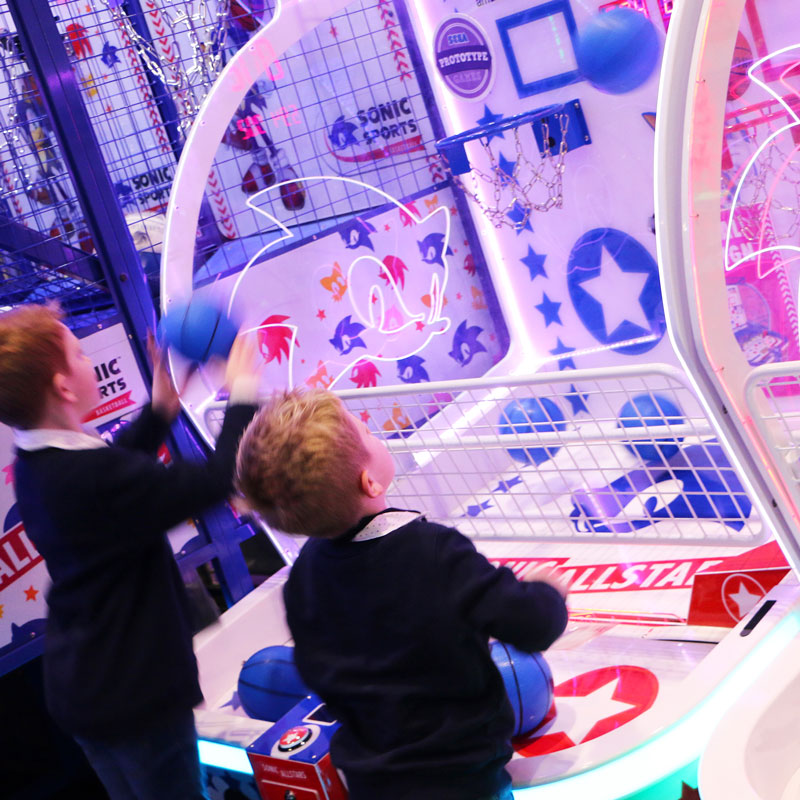 Burke concluded "that with 12 new games on the stand, some never seen before we are entering 2019 in a strong position. We appreciate operators have a lot of choice and buying games is surprisingly not easy; we think we just made that task a whole lot easier".
The amusments gamese division will be joined by representatives from Sega Total Solutions and Sega Prize International on stand number 550 and 560. EAG will be taking place from 15th to 17th January at the London ExCel. Entry to the show is completely free click here to register.
To order speak to Sega on +44 (0)208 391 8090; sales@segaarcade.com, or contact your local Authorized Sega Distributor.