07 February 2018
Europe's biggest amusement show the EAG Expo was a resounding success for Sega Amusements International the company reports.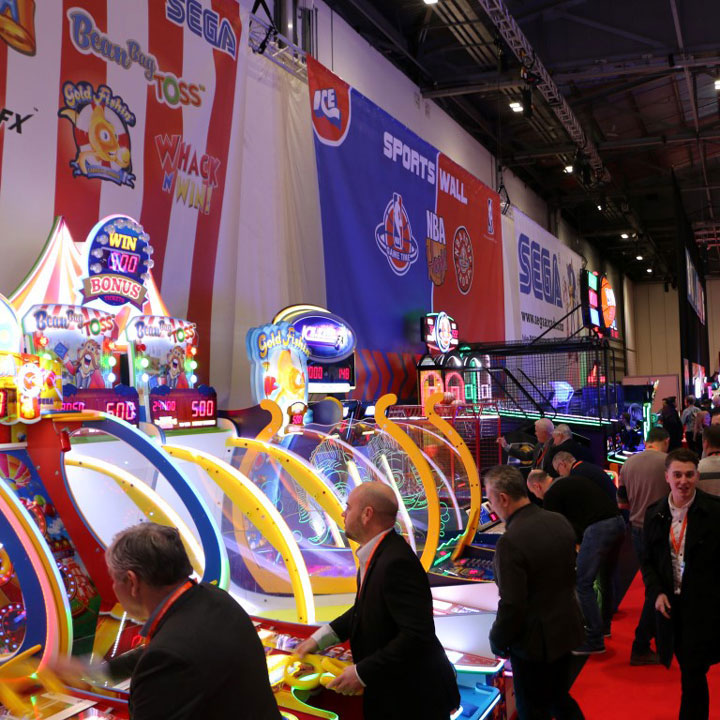 Having made what General Manager Justin Burke calls "our biggest and most theatrical display of games during the show's history, we are delighted with the outcome on all fronts". Games from all amusement genres were exhibited and also on the stand was Sega's Parts & Customer Service division Sega Total Solutions (STS) and licensed plush & prizes supplier Sega Prize International (SPI).
Sega presented the entire 'Skill Wall' in all its glory which includes six top performing game titles. Having grown in popularity, the skill wall includes a range of interactive skill-based games banked together to create a feature in any location. This collection of games creates a 'family fun zone' that brings a new level of excitement for players and income for operators. The skill wall includes games such as Bean Bag Toss, Down The Clown, Ice Ball FX and Milk Jug Toss and the latest addition Hoopla.
A show favourite Hoopla fits perfectly as part of the skill wall. With its strong family fun appeal, simple, intuitive gameplay operators were keen to place orders for this game. With Hoopla, players must toss hoops on the seven pegs to enter the exciting bonus round. The bonus round truly tests players hand eye co-ordination as they must get just one hoop on the quickly moving lit-up peg in an effort to win the big ticket bonus.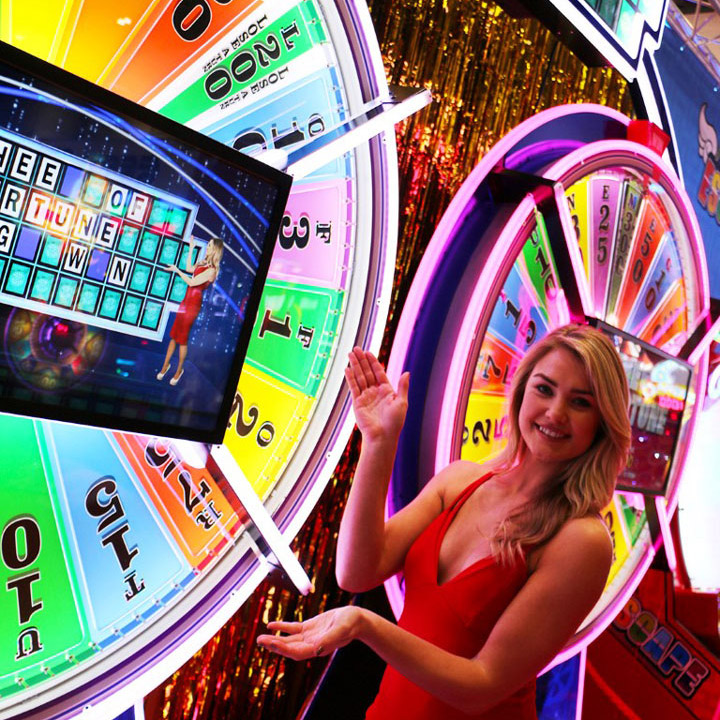 Wheel of Fortune was a showstopper game at EAG, thanks to its big attractive two-player cabinet with mega marquee and the stellar theatrical presentation of the game on a red carpet, shimmering gold backdrop and an inviting hostess - visitors queued up to play the two-player game. Wheel of Fortune is easy to play, with a simple pull of a lever the player set the huge wheel spinning to win the tickets and add a letter to the puzzle. Complete the puzzle to spell "WHEEL OF FORTUNE MEGA WIN" and win the massive ticket bonus. "Trade shows should be fun, we are in a fun business, so at Sega we wanted to bring a bit of showbiz glitz and glamour to the show floor, Wheel of Fortune was the perfect game to let us do that!" enthused Burke.
The demand for basketballs sees a surge thanks to brand new features being added to this classic game. The Sports Wall featured a range of officially licenced NBA basketball games now available in three sizes from kids through to mid-size and full size professional. Justin Burke spoke about the philosophy of this new wall saying that "Sega and ICE had worked hard over the past 5 years building the popularity of the Skill Wall, and that was now a major part of any successful amusement location, so the creation of a Sports Wall seemed to be the obvious next route to take".
At the heart of Sega's product development is high quality licenced video games. Top of operators buying list is Daytona Championship USA, a heart-pounding racing action game with cutting-edge cabinet design. Exhibited at EAG in a four-player configuration with brand new overhead lighting the game wowed visitors. Sega's other latest action adventure games Target Bravo was exhibited in both theatre and upright 55" cabinet, and Let's Go Island in deluxe motion cabinet added to the video offering.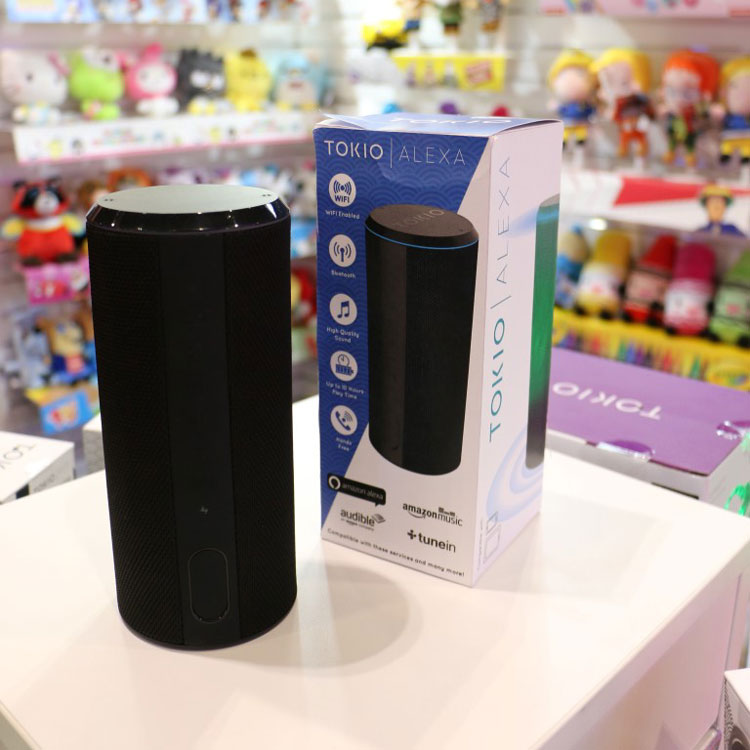 Sega Prize International launched a range of brand new items including Tokio Wi-Fi speaker system featuring Amazon Alexa, True Wireless Freedom Headphones, Tokio Fit Smartwatch with Heart rate monitor, plush from Nickelodeon's hugely popular JoJo Siwa and Only Fools and Horses plush toys from the BBC. Sega Prize International's range demonstrates that the wide range of plush toys and prizes will suit all operator needs.
Sega's parts and service division Sega Total Solutions was also on stand exhibiting their latest cashless redemption system, high-quality redemption tickets, change machines and coin cups.
"EAG is a fantastic show that brings the whole industry together to meet and discuss latest trends and products; we are thrilled to be a part of it, so a big thank you to all the customers that visited us at this year!"
To order speak to Sega on +44 (0)208 391 8090; sales@segaarcade.com, or contact your local Authorized Sega Distributor.