28 February 2019
Leading amusements manufacturer Sega is set to impress with a range of top performing video games on booth 201 at Amusements Expo. The show has become a key industry event and will be taking place on 26th to 27th March, in the North Hall 1 at the Las Vegas convention centre, Las Vegas, Nevada.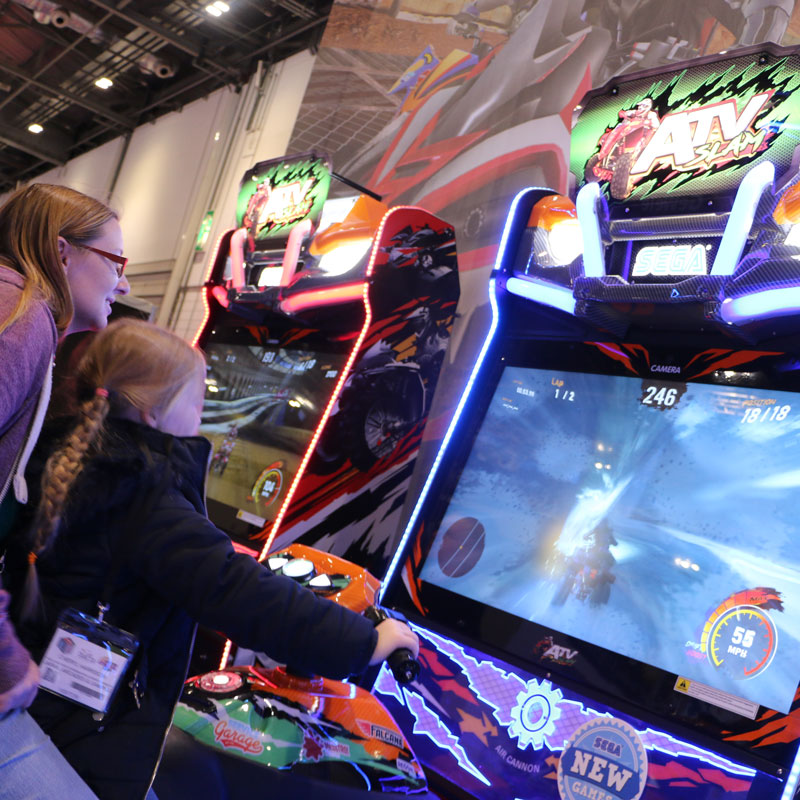 ATV Slam will be making its big US debut and with its impressive realistic quadbike on custom developed air cylinder-based motion platform, visitors will experience heart-pounding All-Terrain Vehicle (ATV) racing like they have ever done before. ATV Slam sees players race to the finish line, using boost, avoiding obstacles, drifting and performing stunts. ATV Slam featuring razor-sharp console quality graphics on a huge 47" HD screen, air canons for wind effects, Live face detection cameras and clever "rubber-banding" that makes this game a 'must experience' at the show.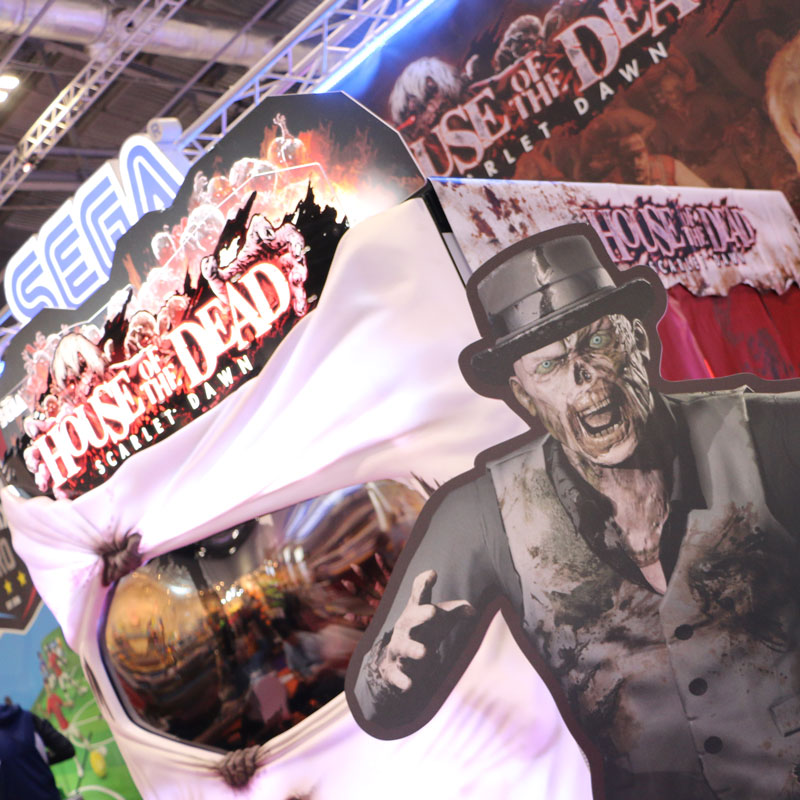 House of the Dead Scarlet Dawn is the quintessential zombie horror game you will not want to miss. Look out for the scary 3D moulded cabinet that gives a sense of zombies trying to escape. Cutting-edge 'Unreal Engine 4' game graphics technology brings all the zombies and environment to life in incredible detail and quality. Featuring high spec bass shaker, 5.1 channel surround sound, air cannon blasters, dedicated spot LED lights and immersive graphics on a massive 55" full HD screen, players will experience five-dimensional full body experience.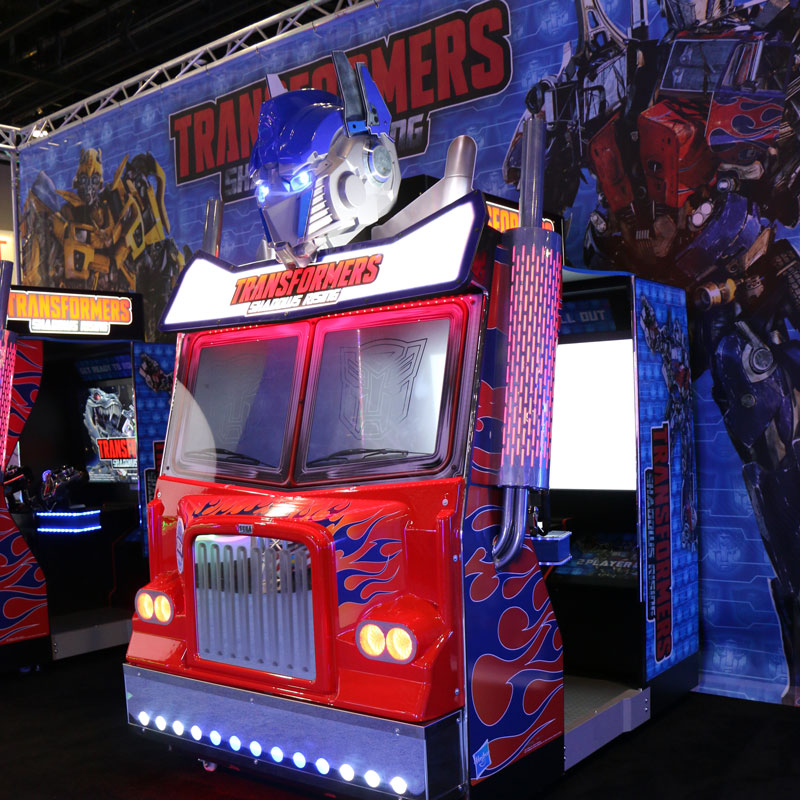 TRANSFORMERS Shadows Rising is a big blockbuster franchise action-packed, high energy new video game that attracts the family audience. Players team up with iconic characters Optimus Prime, Bumblebee and Sideswipe, to battle their way across the world and stop evil Megatron's plans. Brand new Hyperenergy Tech Lever adds an exciting feature to the gameplay. TRANSFORMERS Shadows Rising is presented in a sensational truck shaped cabinet with gorgeous chrome exhausts, big grill and lifelike Optimus Prime head that makes this game stand out in any location.
Sega will also feature its other top performing video games such as Target Bravo: Operation Ghost, a high-octane action adventure game with many tactical missions for players to complete. Daytona Championship USA in standard size cabinet and Storm Racer in deluxe Motion cabinet.
Don't miss a chance to experience these great games and other leading redemption titles from Sega. Visit us on booth 201 at Amusements Expo International.
For further information contact Sega on +1 847-364-9787, sales@segaarcade.com, or contact your Local Authorized Sega Distributor.