11 July 2019
ATV Slam is the latest video racing game from the legendary game developer and manufacturer SEGA. This spectacular new game takes All-Terrain Vehicle (ATV) racing to a whole new level.
Packed with cutting edge technology and custom features, players will experience the most realistic ATV racing ever. A true 4 player racing game, ATV Slam is receiving glowing reviews from players and operators worldwide making it the must-have game at every location.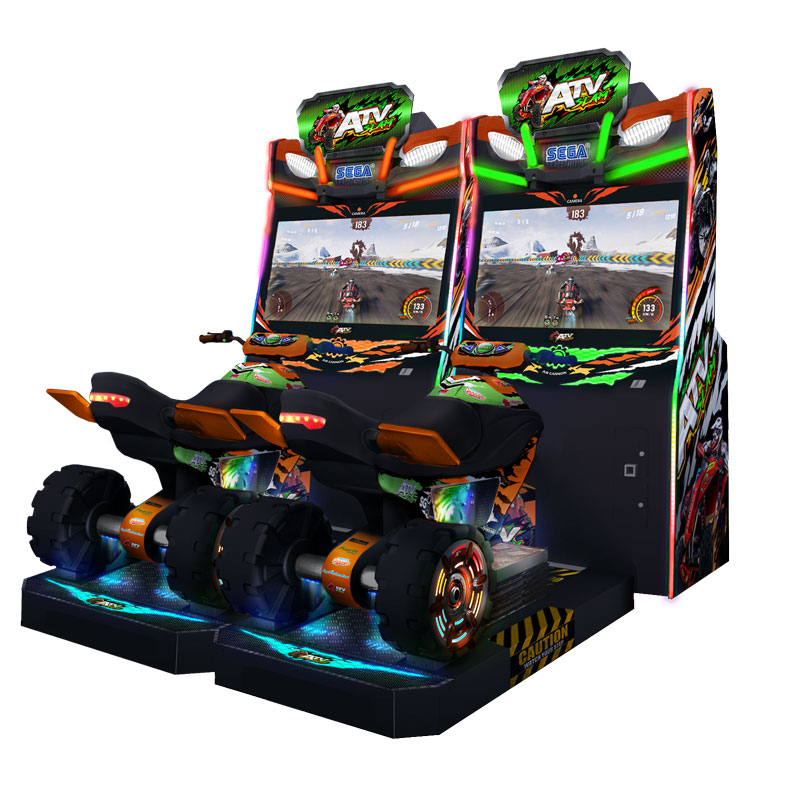 ATV Slam features a sensational cabinet that will wow players. A life-size quadbike with huge back wheels, chrome engine compartment, stylish liveries and scintillating LED lighting effects from top to bottom attracts players attention.
Perfect for casual and core players, the gameplay experience is exhilarating and fun. Using the accelerator on the quadbike handles players must race to the finish line. Use the boost, avoid obstacles, drift and perform stunts to show off their skills. Players can race across ten exotic environments, choose from five race characters and pick one of five different vehicles, each with different power and design. Featuring three exciting game modes and bike upgrade system, ATV Slam encourages plenty of repeat play.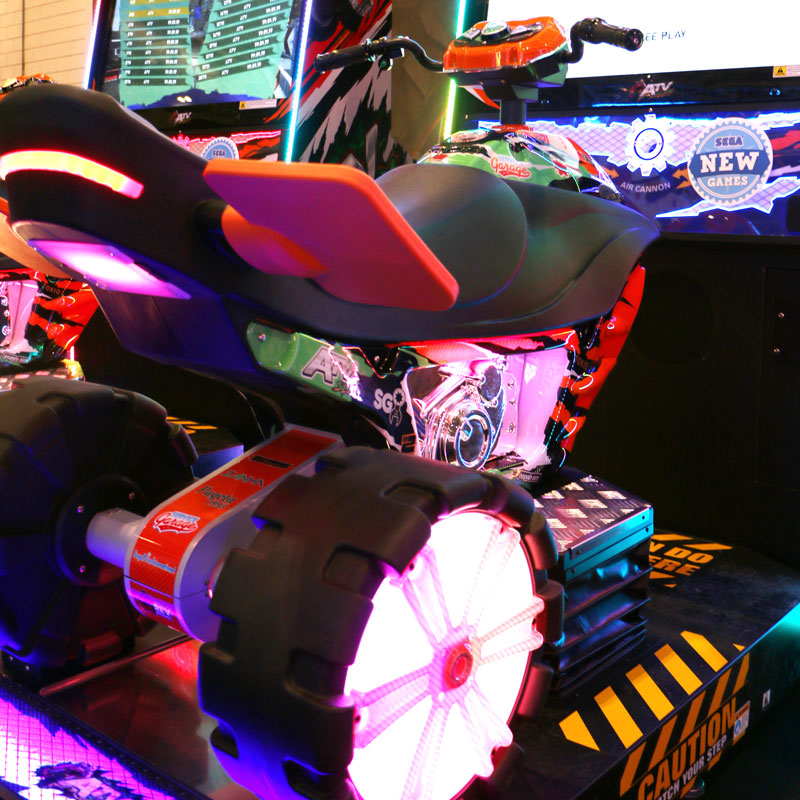 ATV Slam uses industry-leading graphics software architecture "Unreal Engine 4" to deliver real sense of speed, lighting, realistic in-game physics and razor-sharp graphics. All these graphics come to life on a huge 47" HD LED 60 frames per second monitor. Combined with the custom developed motion platform lets players feel every bump, crash and drift, just like being on a real ATV bike. There's even air cannon that blows wind in players hair for that truly immersive experience.
"ATV Slam is right on the mark with what players are looking for nowadays. Players want a thrilling gameplay experience, that's off track and has lots of explosive action. They expect a visual experience that is slick, immersive and feels realistic, from a visual and mechanical standpoint. We also recognise the industry's need for a truly spectacular quad bike racing game – SEGA's ATV Slam delivers just that!" says Lester Travasso, Sales and Marketing Executive at SEGA.
When assembled a single unit of ATV Slam measures 93" (235cm) deep, 47" (118cm) wide and 102" (258cm) tall. To take your revenue to the next level present ATV Slam as a four-player setup.
ATV Slam is shipping now so to place your order contact SEGA on +1 847-364-9787, +44 (0)208 391 8090, sales@segaarcade.com, or contact your Local Authorized SEGA Distributor.