14 March 2019
Sega reveals an impressive line-up of redemption games at this year's Amusements Expo on booth 201.
A key industry event, Amusements Expo is a fantastic opportunity for operators, manufacturers and the industry as a whole to network and discover the latest the market has to offer. This year the annual event will be taking place from 26th to 27th March, North Hall 1 at the Las Vegas convention centre, Las Vegas, Nevada.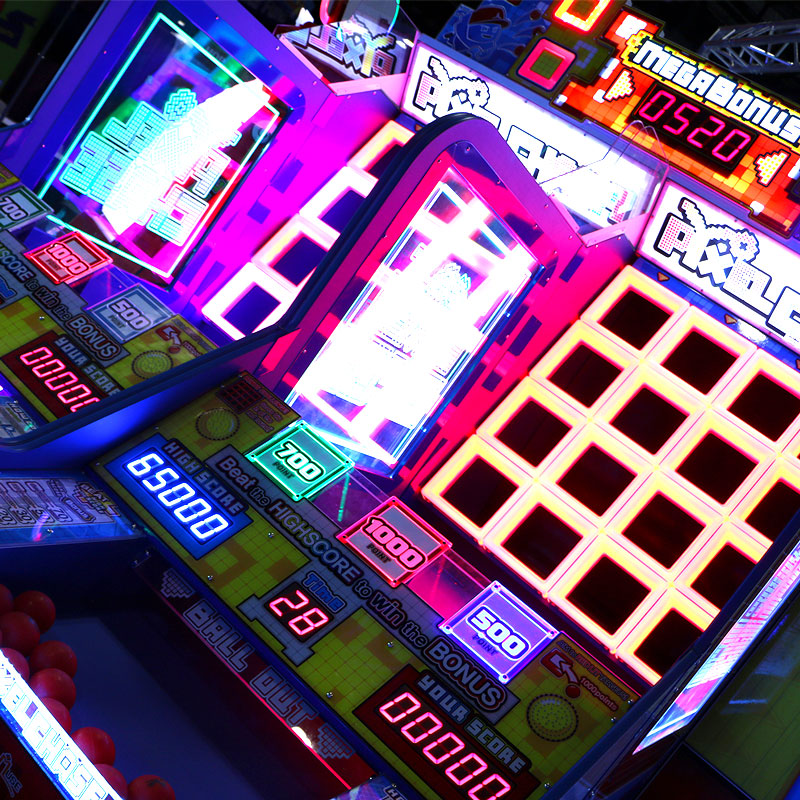 Top of Sega's redemption line up will be Pixel Chase an incredibly popular, new skill-based ticket redemption game. Players must throw as many balls into the LED lit 4x4 target holes that look like huge pixels before the timer runs out. The targets light up bright red, green or blue, each color corresponding to different scores. If the player exceeds the 'high score', they win the bonus tickets.
Pixel Chase has an impressive slick modern cabinet design with lighting that attracts players from across the room in any FEC or arcade location. "Players playing the game create a lot of buzz and excitement, other players notice this positive energy and are attracted to play Pixel Chase. The simple, intuitive, skill-based entertainment provided by this game encourages plenty of repeat play. Strong initial testing and glowing reviews from early adopters, Pixel Chase has quickly become a must-have on every location." Says Vince Moreno, US Sales Manager at Sega.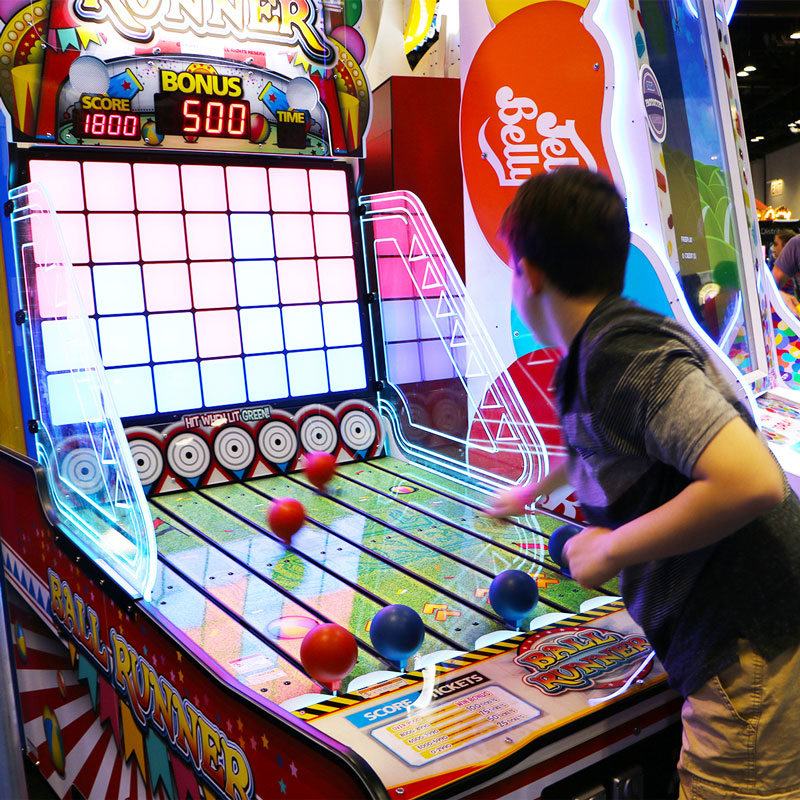 Ball Runner is a fantastic new redemption game from Sega aimed at the whole family. Combining mechanical and digital features this game creates a unique fun player experience. The player must slide balls along runners up the playfield to hit lit targets. The more targets the player hits the higher the score and hence more tickets. This game will truly test players hand-eye coordination to win the big-ticket bonus.
"Ball Runner is a skill-based game that has a strong "must try again" appeal and with each try the player is more likely to improve their skill and gets a higher score. Easy to play but hard to master, this game offers a unique interaction and gameplay experience." Says Vince Moreno, US Sales Manager at Sega.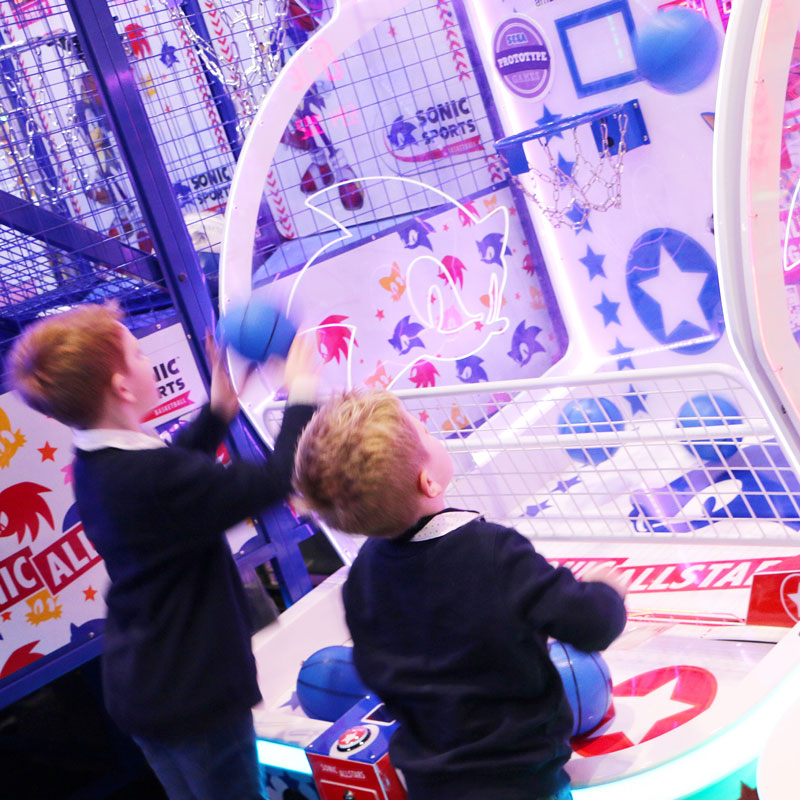 Hot Racers and Sonic Kids Basketball are games designed just for kids. Hot Racers is a fun police chase game where players can choose to ride the motorcycle or drive the police car to chase down baddies. Featuring a bright yellow car shaped cabinet with two vertical screens and comfortable bench seat, Hot Racers is an ideal game for the little ones.
SEGA brings the fun, energetic and charming iconic character Sonic to kids' basketball. Featuring a low playfield and two hoops at different heights the game appeals to kids of different ages and heights. The cute cabinet design with LED-lit edges, perspex sides, colorful branding and adorable Sonic-branded basketballs is ideal for kids.
Complimenting the strong line up of ticket redemption games, Sega will also exhibit its hit prize vending games Prize Arrow and Key 2 Win. Prize Arrow sees players launch the arrow towards a spinning wheel with just a touch of a button. Time button just right to get the arrow in one of eight winning slots, each corresponding to a prize. Fresh, clean look with bright LED lit targets, attractive spinning target, regular and large prize holders as well as anti-theft tilt function, Prize Arrow is popular in any location.
Key 2 Win raises the bar once again in this game category with its flashing individually lit prize holders and eye-catching translucent header that stands out from other games on location. Up to 15 prize positions are featured in a secure, durable cabinet.
Be sure to stop by Sega's booth 201 to experience these great games and other leading video titles at Amusements Expo.
For further information contact Sega on +1 847-364-9787, sales@segaarcade.com, or contact your Local Authorized Sega Distributor.