15 October 2018
Sega's two booths 1506 and 1606, will be the place to be at IAAPA for those looking for top performing, great quality amusement games that keep the whole family entertained. In this first of two editions, Sega reveals its strongest video games line up in recent history.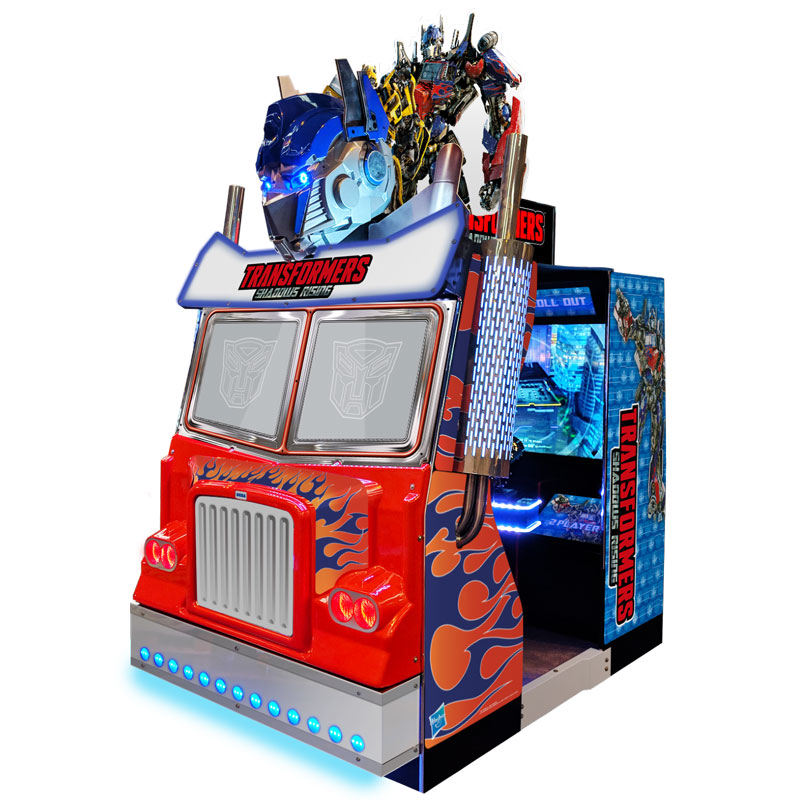 TRANSFORMERS Shadows Rising is the latest high energy, action-packed, adventure game from Sega and Hasbro. The TRANSFORMERS franchise is a blockbuster success story with global brand equity over $4 Billion. Attracting a primarily family audience, TRANSFORMERS is the perfect licence for any great FEC or amusements centre. Players team up with movie stars, Optimus Prime, Bumblebee and Sideswipe to battle their way across the world and stop evil Megatron's plan. The easy to use fixed dual trigger controller provides a fun experience for casual to core gamers. The brand new Hyperenergy Tech lever helps players to get out of difficult situations in combat. Multiple weapon choices, four epic missions, brand new in games physics and graphics combined with immersive audio lets players experience "metal on m
etal" combat.
"Our first Transformers game 'Transformers Human Alliance' was an instant worldwide success, so a follow-up just makes sense. The new game is even more fast-paced and exciting. The truck shaped cabinet design is jaw-dropping with its gorgeous chrome front grill and huge exhausts and the eye-catching lifelike Optimus Prime at the top. Multi-coloured LED lighting effects and dual-sided marquee makes this game hard to miss from any angle." Says Justin Burke, General manager at Sega.
House of the Dead Scarlet Dawn is the most eagerly anticipated sequel in arcade game history. Continually pushing the limits with every release, this special edition game delivers an unparalleled horror action experience that has never looked or felt this real. Using cutting-edge, powerful 'Unreal Engine 4' game graphics technology brings the game to life in incredible detail and allows the game to increase the zombie count significantly, so players have a lot more zombie blasting fun. Dedicated hardware and the huge 55" 1080p Full HD screen at 60 frames per second, produces a vivid and immersive visual experience.
"House of the Dead Scarlet Dawn is developed by the world-renowned Sega R&D team in Japan. So, you can expect an immersive, five-dimensional full body experience with surround sound, bass shaker, ambient lighting, wind effects & cutting-edge graphics. The new lightweight controller is a game-changer. By controlling the frequency to the vibration unit, it produces just the right type of recoil that feels natural for the kind of weapon used in the game. Five captivating game missions, lots of secret items to collect and various special weapons encourage repeat play." Commented Paul Williams, CEO at Sega.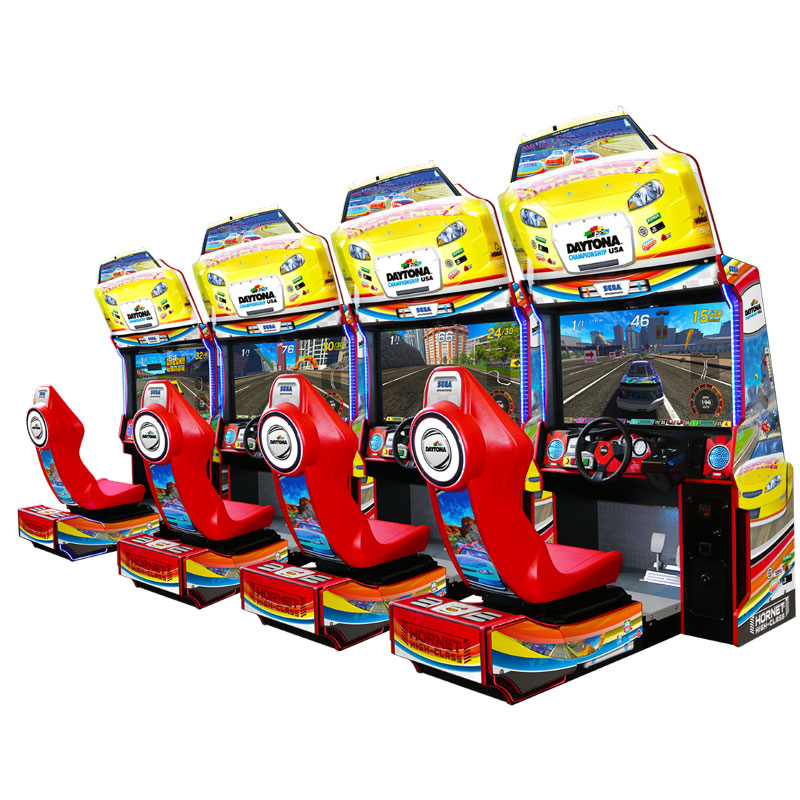 Also, new on Sega's stand at IAAPA will be Daytona Championship USA in 42" standard size cabinet. Designed to fit in even more locations, the standard has a smaller footprint, lower height and delivers the same IAAPA Brass Ring award-winning game-play as the deluxe cabinet. The game continues to feature top of operators buying list, thanks to the instant re-match feature that puts players right back into the race thus boosting repeat play. All the insanely fast action, arcade-perfect handling, amazing 'Artificial Intelligence' and 'Catch Up' truly excites casual and pro gamers. The 4-speed gear shifter, six great tracks and various game modes bring fun and excitement for players old and new. Featuring the iconic Hornet car themed marquee, wrapped in racing sponsored graphics and bright, colourful LED edge lighting this cabinet dazzles and excites players.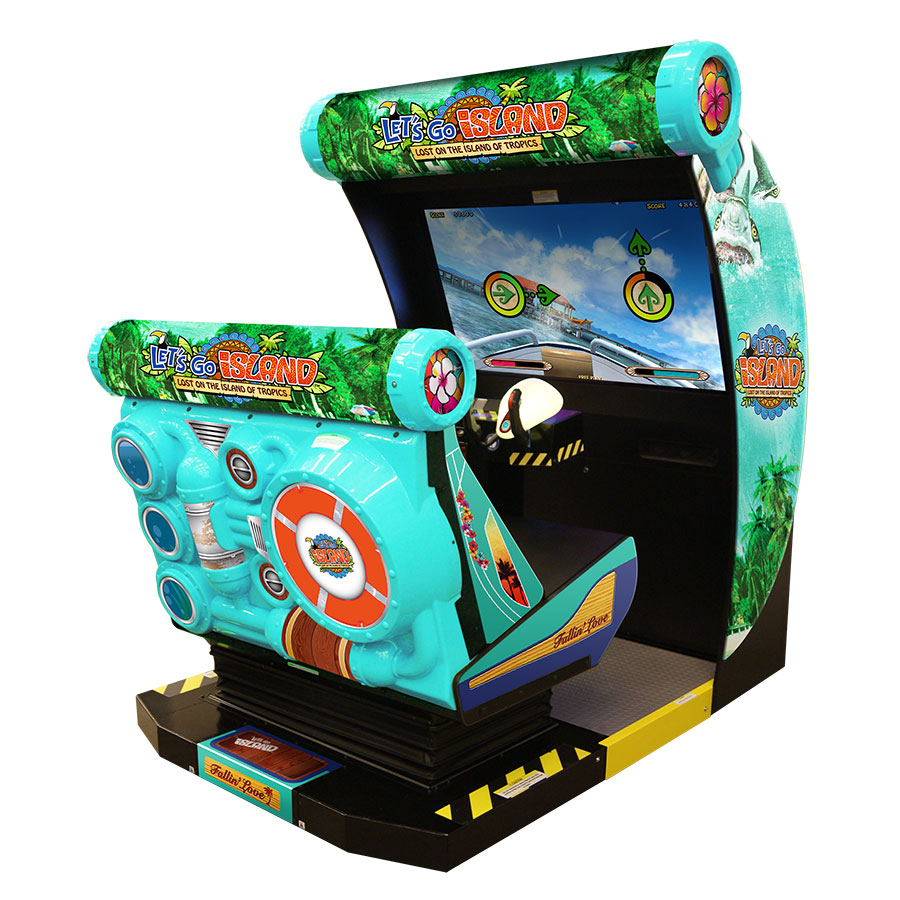 Rounding up the video category, visitors will also be able to experience some of Sega's other hit video games. Target Bravo: Operation Ghost a high-octane action adventure game with free movement controller that sees players take down bad guys in tactical missions. Let's Go Island: Dream Edition in deluxe motion cabinet and Storm Racer motion.
"Video has always been that heart of Sega's product development. Bringing our unique creative flair, passion and development philosophy that puts our customers and players at the centre of the process, allows us to bring revolutionary new games to market that are highly demanded" concluded Paul Williams.
Don't miss that chance to experience these leading video games and a whole lot more at IAAPA. Sega's booths 1506 and 1606, will be the place to be at the Orange County Convention Centre from 13th - 16th November.
Stay tuned for a second edition that will reveal Sega's redemption and sports line up at IAAPA. For further information contact Sega on +1 847-364-9787, +44 (0)208 391 8090, sales@segaarcade.com, or contact your Local Authorized Sega Distributor.