19 June 2019
Sega's hit new skill-based redemption game Pixel Chase has wowed operators and players around the world with its impressive 'modern retro' cabinet design. Strong performance and glowing reviews make this a 'must have' game in every redemption venue.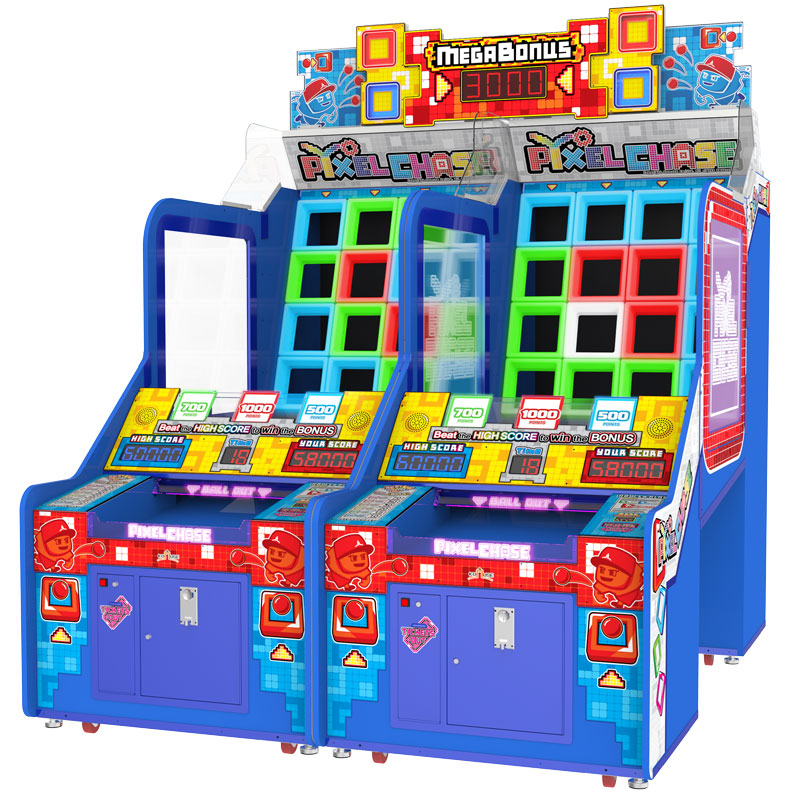 Pixel Chase is a simple, fun and intuitive game where players must throw as many balls into the LED lit target holes to beat the high score to win the bonus ticket value. Target holes light up in bright red, green or blue, with each color corresponding to different scores. The lit targets moves randomly making this game challenging and exciting.
A robust cabinet design with wide playfield encourages two players to team up to beat the high score together. Balls are returned quickly to both players, so there is always lots of action throughout the game. Easy to play but hard to master makes Pixel Chase popular with players young and old, new or skilled.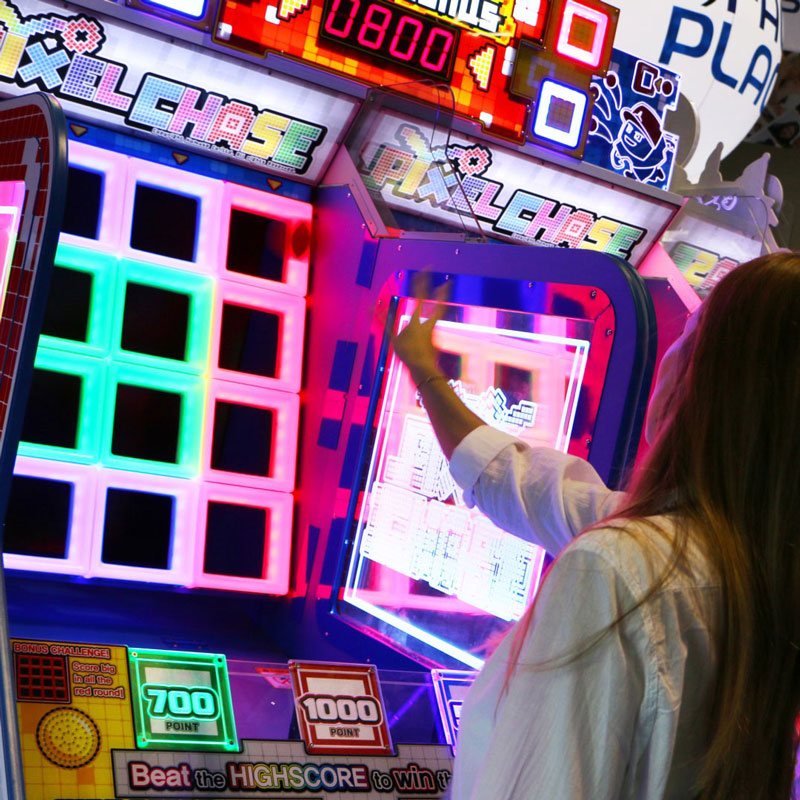 Operators can experience Pixel Chase on Sega's Booth 156 at Bowl Expo, which takes place from 26th to 27th June 2019 at the Las Vegas Convention Center. Vince Moreno, Sales Manager at Sega, says "Pixel Chase delivers excellent player experience, fantastic lighting that entices players and has strong repeat play appeal. Pixel Chase ticks all the right boxes for a long-term skill-based redemption game."
When assembled a single unit of Pixel Chase has a Depth of 97" (247cm), is 41" (105cm) Wide and 105" (268cm) Tall. To increase revenues, further operators can invest in two games with mega bonus marquee.
To order your Pixel Chase game speak to Sega on +1 847-364-9787, +44 (0)208 391 8090, sales@segaarcade.com, or contact your Local Authorized Sega Distributor.