08 January 2020
Sega is set to present an unmissable line-up of games at EAG next week across four stands (550, 550A, 550B and 550C). The hit international Entertainment, Attractions and Gaming show (EAG) will be taking place from 14th to 16th January at the ExCel London.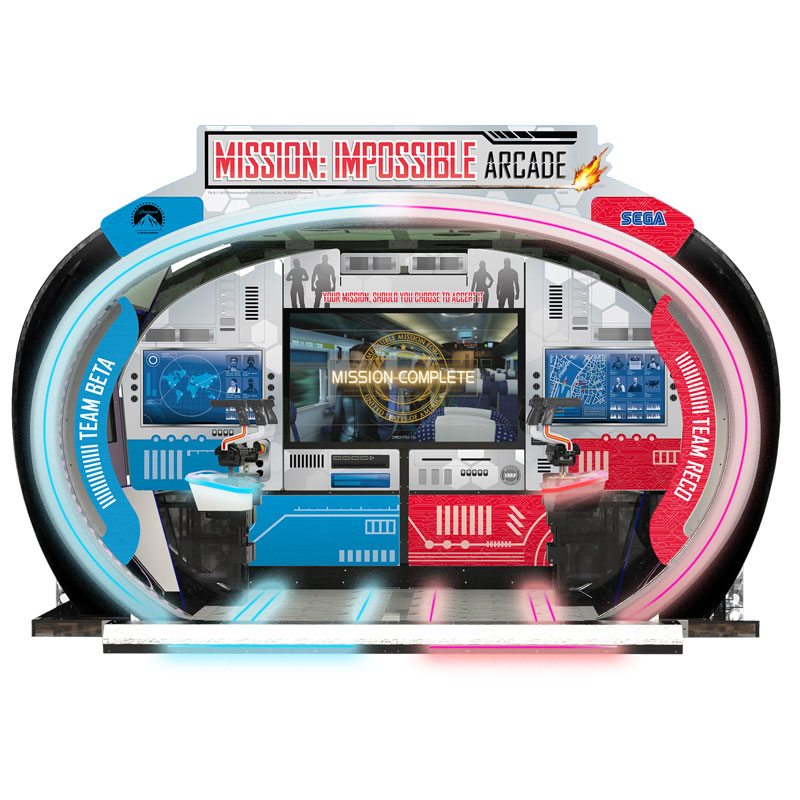 MISSION: IMPOSSIBLE ARCADE is SEGA's showstopper game that is a "must see". The impressive next-gen 4 player super deluxe cabinet is themed to look like the IMF (Impossible Mission Force) safehouse. Bright LED lighting and details gives a top-secret high-tech feel to the game. Based on the multibillion-dollar blockbuster film franchise MISSION: IMPOSSIBLE, this game delivers adrenaline-fueled action and mystery that keeps players engaged and coming back for more. Brand new dual pistol controllers set the next stage in controller technology. While an awesome audio system produces explosive sound that is sure to impress the most demanding player.
Get competitive on SEGA's booth with Mario & Sonic at the Olympic Games Tokyo 2020 Arcade Edition. The only official licenced Olympic arcade game in the world from Sega and Nintendo. Visitors can participate in twelve events, choose from a legendary cast of twelve characters including Mario, Sonic, Luigi, Amy and many more. This family-friendly game is simple to follow and invites players to run, jump and much more to win the gold medals. The nature of this game brings new energy and excitement to every location that is unlike most other games. Mario & Sonic at the Olympic Games Tokyo 2020 Arcade Edition is available as a dedicated cabinet or upgrade kit for operators with existing Mario & Sonic 2016 cabinets.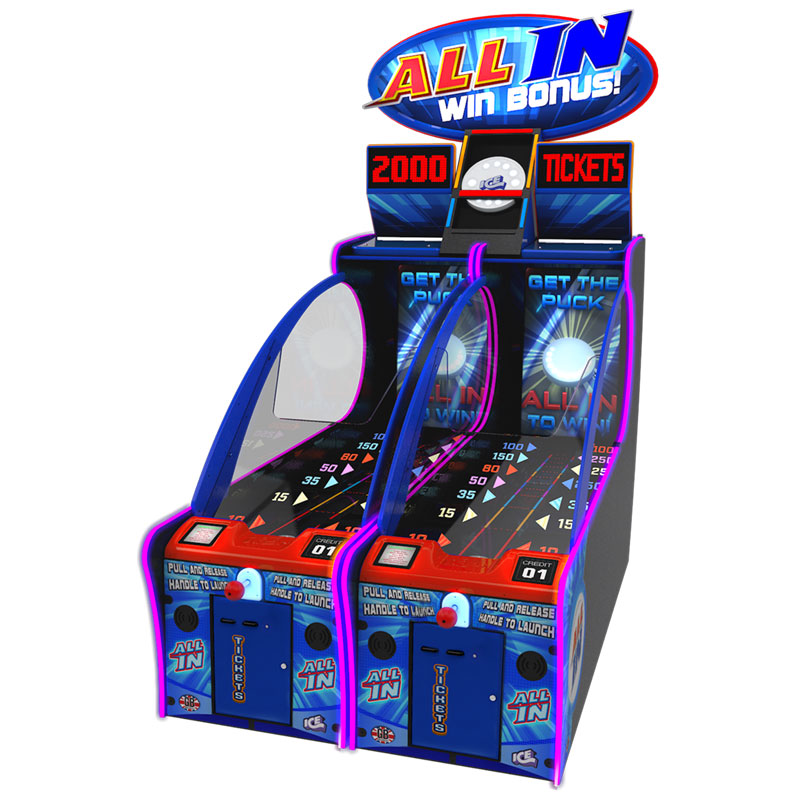 Also, in the video category, visitors will be able to experience SEGA's high earning games such as House of the Dead Scarlet Dawn an epic horror attraction game that delivers an unparalleled experience. Guests can get on the spectacular ATV quad bike and race across 10 exotic tracks, with ATV Slam. Packed with cutting edge "Unreal Engine 4" graphics technology, custom developed motion platform and air cannon for wind effects, players will experience the most realistic ATV racing ever. Players can also battle huge robots across the world with TRANSFORMERS Shadows Rising. This action-packed, high energy, family entertainment game from SEGA and Hasbro is presented in a sensational truck shaped cabinet, that features gorgeous chrome exhausts and an eye-catching lifelike Optimus Prime head marquee.
If you are in the market for 'top of the line' redemption games, look no further, as SEGA's partnership with ICE brings you just that. Showing for the first time at EAG will be All In. This simple pull and release plunger-based game is the coolest puck launch game to ever hit the market. Players watch in excitement and anticipation as the puck glides along the playfield and into the bonus area! Land completely inside a bonus zone to win the big-ticket bonus! Slick instant replay shows the puck gliding in or out of the zones on the giant 40" screen, so there's never a question on the results. With many ticket values along the playfield, the player is always a winner and so is the operator with this record-breaking earnings game.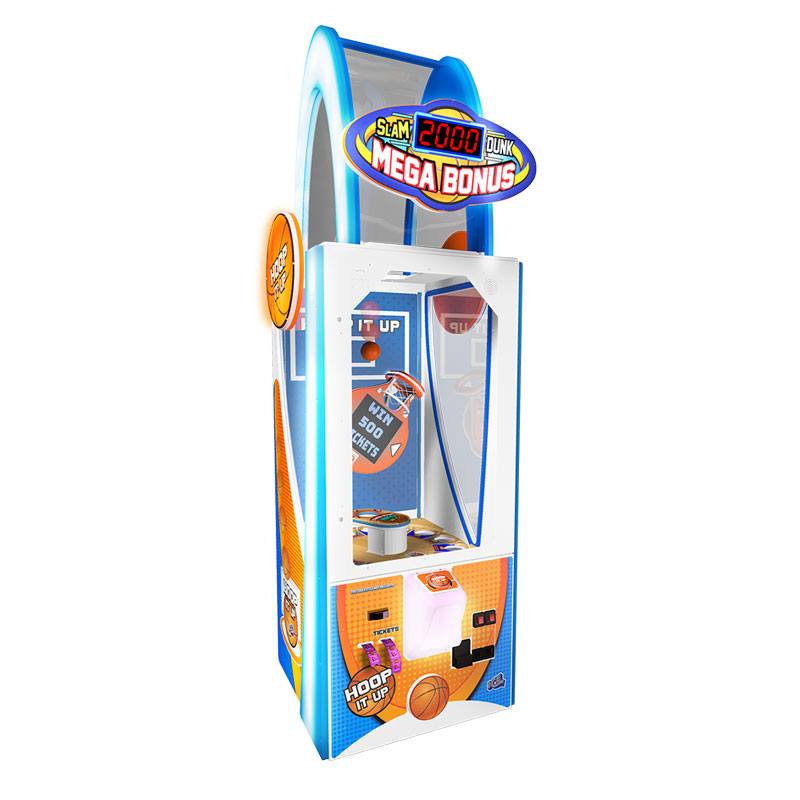 ICE continues to amaze with innovative games and Hoop It Up is their latest "ultimate skill redemption game!" Players tap the button at just the right time to launch a ball over five feet up in the air to get it through the moving hoop to win the "swinging bonus." But there's more, to earn the huge "mega bonus", time the shot just right to land in the spinning "mega bonus" hole. It's a one-shot, fun-filled game! Players win every time with Hoop It Up as the ball lands in one of many winning slots.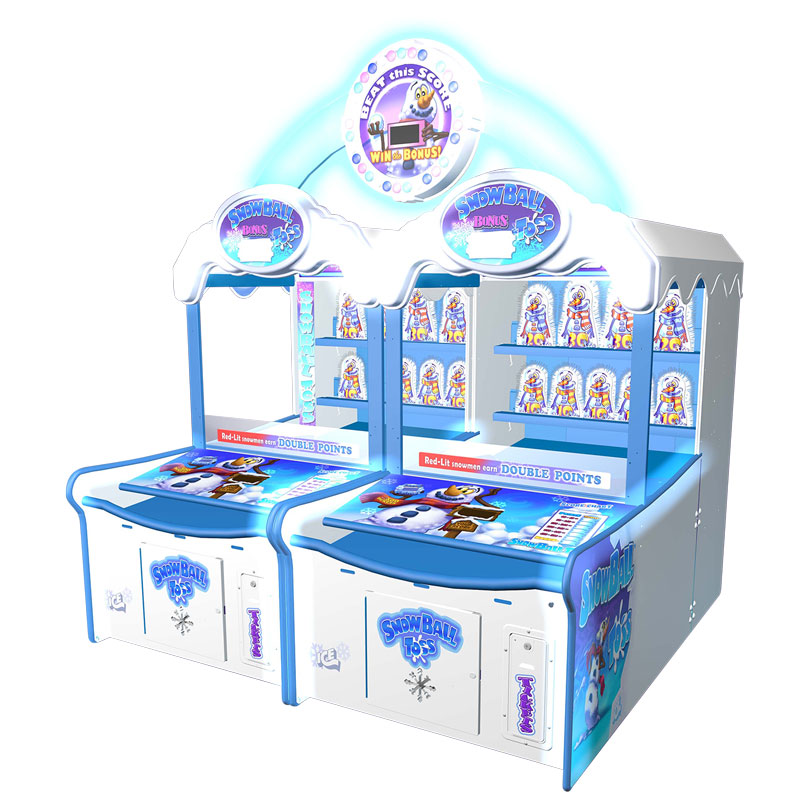 Back by popular demand from the operators across the world, ICE has launched Snowball Toss a follow-up to the iconic game Down the Clown. Snowball Toss is designed and themed to be kid-friendly, so it features a lower playfield, shorter throw distance while bright colourful snow themed cabinet attracts the younger player. Players must simply knock down the snowmen to win tickets. Built by ICE this game is durable and uses reliable mechanics that have been tried and tested in the income chart-topping game Down the Clown.
Sega's stand 550 will be the place to experience the hit 80's classic crawler game Centipede Chaos. Players must use the joystick and fire button to move their ship and blast down the creepy crawlies. Incorporating many fun power-ups and challenging bosses adds excitement as well as depth to the gameplay. The enormous 75-inch monitor and three LED-lit stools makes Centipede Chaos appealing in any game room. Other popular ICE games such as Whack a Clown, Tons of Tickets, Air FX, NBA Game Time and Super Kixx will also be on SEGA's stands.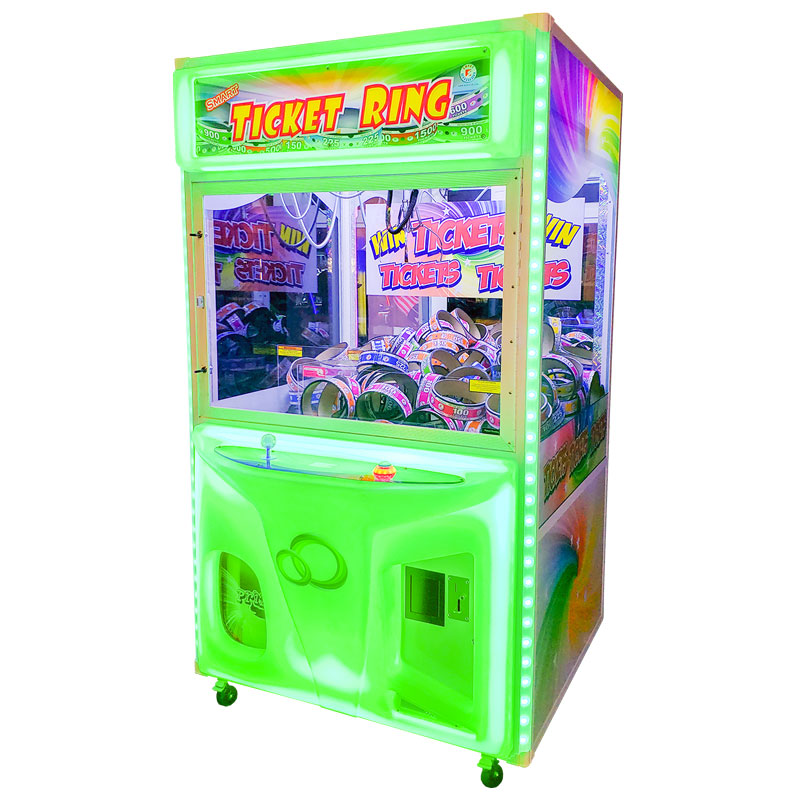 Why not add illuminated brilliance to your location with the all-new Ticket Ring Jumbo crane. Choose the colours that best fit your location and add elegance and attraction to your crane. This straightforward gameplay sees players grab as many rolls of tickets as possible using the 4-way joystick. Ticket Ring Jumbo is designed to work perfectly at redemption ticket or swipe card locations.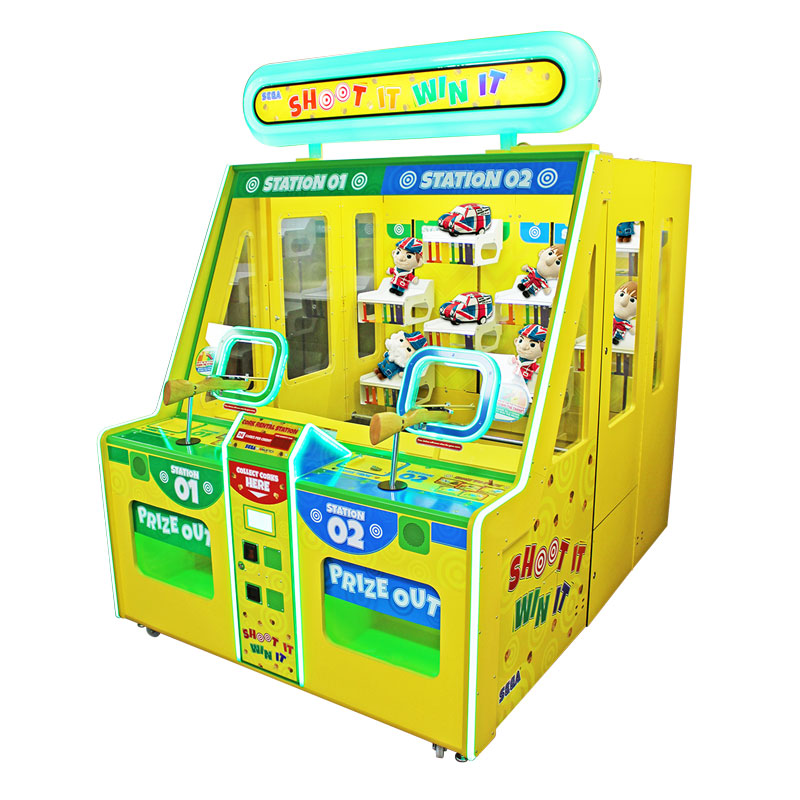 In the prize game category, SEGA will have a host of new games including Capto Crane, Cubic 4 Catcher, ICE Box and the smash-hit game Shoot It Win It. Justin Burke, General Manager at SEGA says "Shoot It Win It is a classically simple concept with intuitive gameplay that makes it an instant draw for all players. The game combines the fun of shooting a gallery with prize vending. Player reaction to this wherever we have it sited has been phenomenal, they just love it – and that is translating into excellent cashbox results". Shoot It Win It is presented in a brightly lit, attractive yellow cabinet so that the game stands out in any prize merchandiser area. 8 large prize positions and quick side entry refilling doors makes this game easy to operate.
Justin Burke concluded, "2020 is set to be a big year for us at SEGA and kicking of this year at EAG we will be bring some of the most profitable games that you must experience for yourself! From a huge Hollywood blockbuster title to the follow up to Down the Clown and prize games re-imagined with Shoot It Win It. If you are in the industry you will not want to miss SEGA at EAG this year!"
MISSION: IMPOSSIBLE ARCADE - TM & © 2019 Paramount Pictures. All Rights Reserved.
MARIO & SONIC AT THE OLYMPIC GAMES TOKYO 2020 ARCADE EDITION - TM IOC/TOKYO2020/USOC 36USC220506. Copyright © 2019 International Olympic Committee ("IOC"). All rights reserved. SUPER MARIO characters © NINTENDO. SONIC THE HEDGEHOG characters ©SEGA.
TRANSFORMERS: SHADOWS RISING - ®2017 Hasbro. All Rights Reserved. ®2017 Paramount Pictures Corporation. All Rights Reserved. ®2017 Sega. All Rights Reserved.
CENTIPEDE CHAOS - ©️2019 Atari and the Atari logo are registered trademarks of Atari Interactive, Inc.