28 January 2022
Shoot It Win It brings fresh new thinking to the prize redemption category that is right on target with players and operators! Thanks to its classically simple fun gameplay that combines carnival shooting with prize-winning in an arcade, the new game has become an instant hit.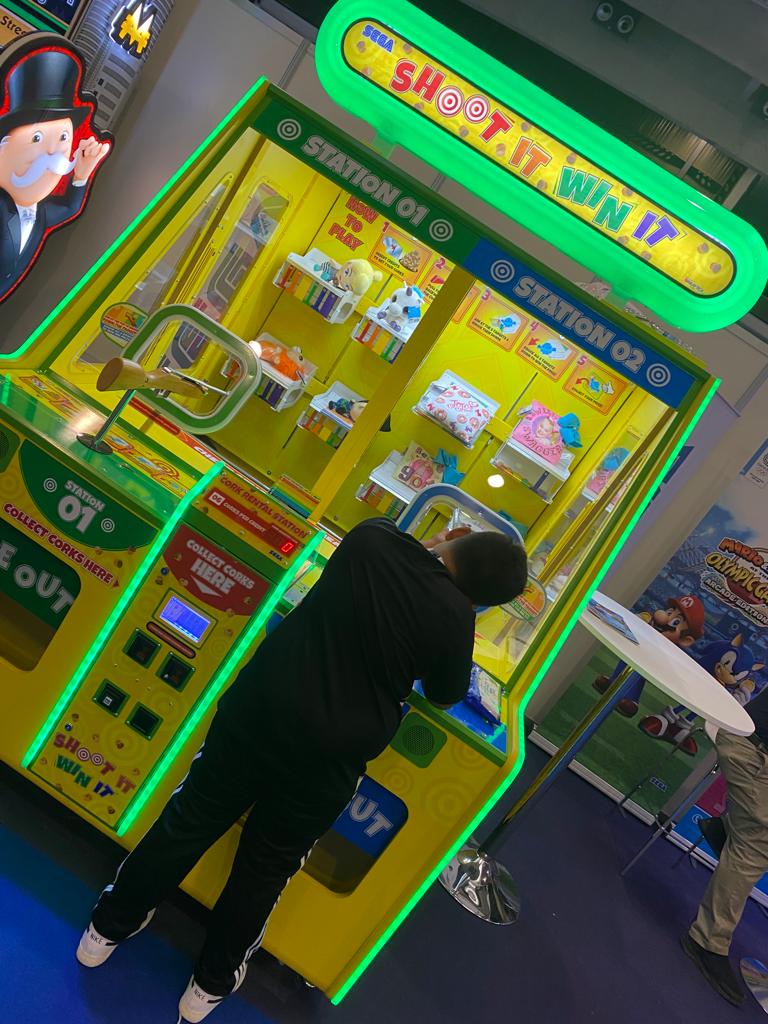 Presented in a bright yellow cabinet with vivid LED lighting from top to bottom, Shoot It Win It gets heads turning in any arcade. Prizes move up and down inside the brightly lit cabinet that draws players' attention to the prizes from across the game room.
With Shoot It Win It, players use the fixed gun to shoot corks, to knock down six targets and win prizes. Knocking down every target feels like a great success, creating lots of buzz and excitement, attracting other players to have a go. Players keep coming back to the game as they try to master their shooting skills.
When we exhibited the concept of this game at EAG 2020, we had an overwhelmingly positive response from Operators for the game. However, in testing, we recognised the game needed further mechanical development. Having now done that, we have a more robust, reliable, and high-earning machine that will suit all arcades and FEC's across the world. "Player reaction to Shoot It Win It on location has been phenomenal - they love it! and that's translating into excellent cashbox results. The game is in production, and available in stock from our UK warehouse for immediate dispatch." Commented Justin Burke, General Manager at Sega Amusements International.
To order your Shoot It Win It or for more information, please contact Sega Amusements on +44 (0)208 391 8090, sales@segaarcade.com, or contact your Local Authorized Distributor.