04 November 2021
SEGA AMUSEMENTS INTERNATIONAL ANNOUNCES MEN IN BLACK AT IAAPA!
Leading arcade games developer, SEGA Amusements International, brings you an explosive new skill-based video redemption game featuring Men in Black. Based on the iconic Sony Pictures franchise, SEGA introduces this Hollywood blockbuster license to amusement locations for the very first time as a coin-operated arcade game.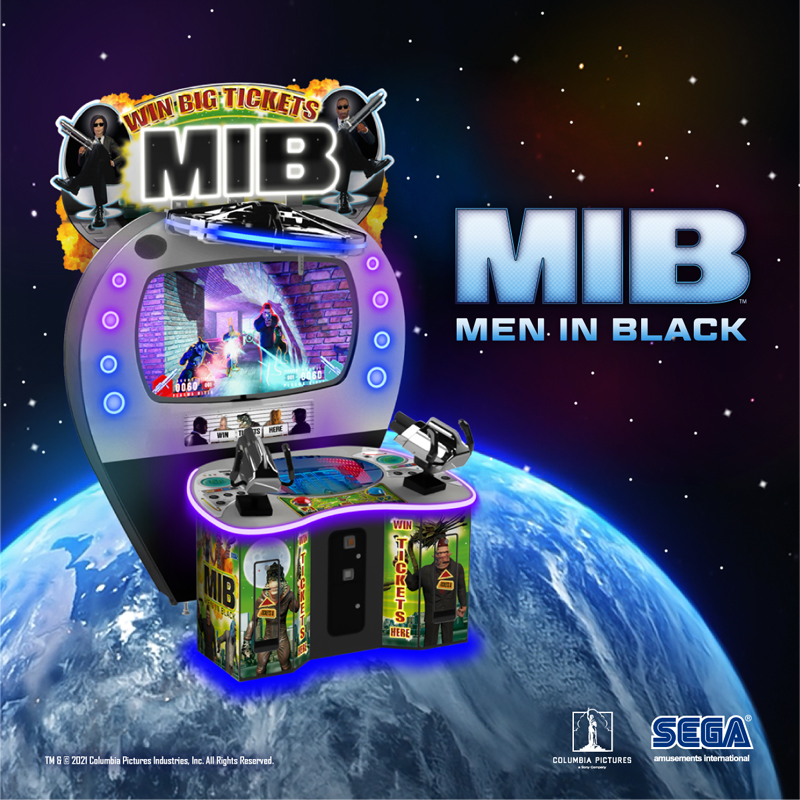 Click here to watch the Men in Black Teaser Video!
Men in Black is presented in a stunning, new, retro-futuristic cabinet that takes design cues from the film's iconic MIB headquarters. A huge chrome UFO with lighting hovers above the screen and draws players to the game. The cabinet also features a "infinity mirror" control panel, "Neuralyzer" prop, reactive LED lighting and dual Tri-Barrel Plasma guns that are straight out of the movies, creating a sensational attraction on location that invites players of all ages.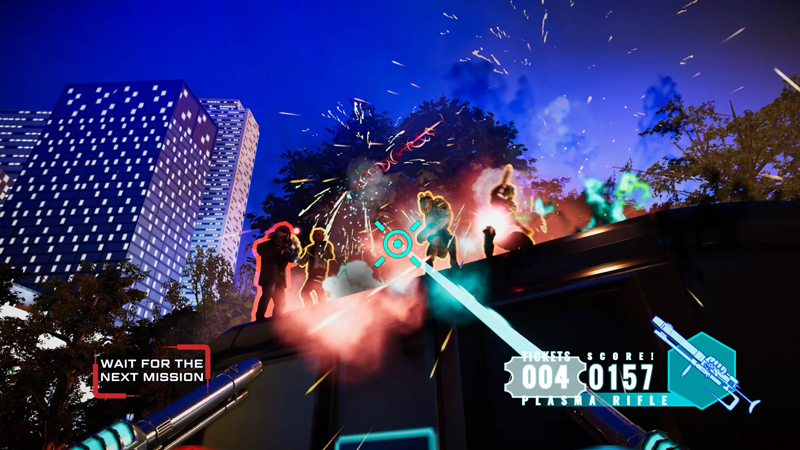 The gameplay is an instant hit, as players take on the roles of Agent N and Agent V to protect our world from evil aliens to win tickets. Players are immersed in thrilling action right from the start, powerful special weapons picked up during the mission help them stay alive and defeat the final boss. Players who score over 1000 points will win the ticket "Super Bonus".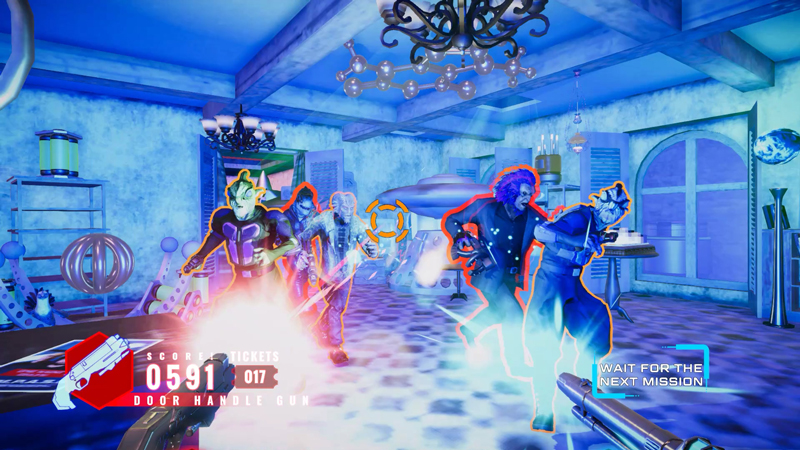 The game features iconic aliens, weapons and locations from the Men in Black franchise. Multiple locations and scenarios are designed to keep players coming back for more. Missions, routes, enemies and bosses change every time you play, thus creating a challenging yet fun gameplay experience that excites players every time. Furthermore, at the end of each game, players are teased with the next mission to encourage repeat play.
"We are thrilled to bring the energy, excitement and humour of this fantastic franchise to life in a video redemption game. Men in Black is perfect for the current market and testing has shown that the brand is a powerful attraction for players of all ages. Men in Black is a 'must have' game for operators looking to entice new visitors in 2022 and beyond," commented Paul Williams, CEO at SEGA.
To become one of the first to experience Men in Black, head over to SEGA's booth 1315 at IAAPA from 16th to 19th November in Orlando, USA. The SEGA team looks forward to seeing you at the show in person.
For more information or to pre-order contact SEGA on +44 (0)208 391 8090 / +1 847-364-9787; sales@segaarcade.com, or contact your Local Authorized SEGA Distributor.

Men In BlackTM: TM & © 2021 Columbia Pictures Industries, Inc. All Rights Reserved.