17 August 2023
SEGA Amusements International presents Drone Racing Genesis, bringing you a thrilling new racing game that's now shipping worldwide!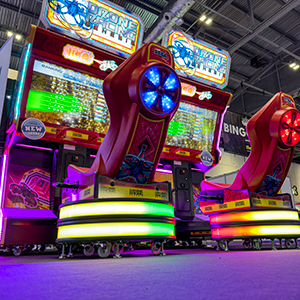 This exciting game takes the futuristic concept of drone racing and brings it indoors for the first time. As a worldwide phenomenon, the game captures the exhilarating spirit of drone racing with all its twists and turns. With the casual and core player in mind, this game is easy to grasp and is full of twists and turns from start to finish. The cabinet is bright and colourful, which instantly stands out in any location. The drone-themed decals and the colour-changing LEDs all around the cabinet draws players to become a drone racing champion.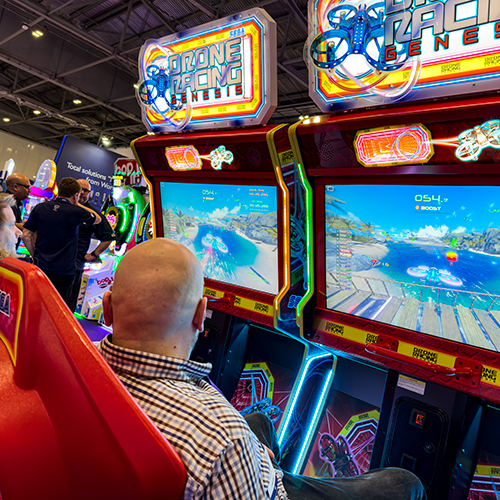 To get a place on the podium with Drone Racing Genesis, players must race to the finish line while passing through the checkpoints and collecting the vital 'battery charge' power-ups to give their drone a super boost to zoom past their rivals and give them that advantage to win. The game takes place across a variety of different locations, from tropical ocean resorts to snow-covered mountains, volcanic caves in the wild nature park and the bright lights of Metro City. In terms of the drones themselves, there are five different drones to choose from with unique characteristics and sponsorship liveries. Players also are competing to be on the leaderboard through their race performance which means players want to play again and again to get a feel for their favourite drone and tracks to be the best!
Drone Racing Genesis is ruling the income charts, so its time you bring this championship game to your location today!
For more information or to order, contact SEGA Amusements International at +44 (0)208 391 8090 / +1 847-364-9787; sales@segaarcade.com.