02 July 2019
Fundraising Success for SEGA Amusements!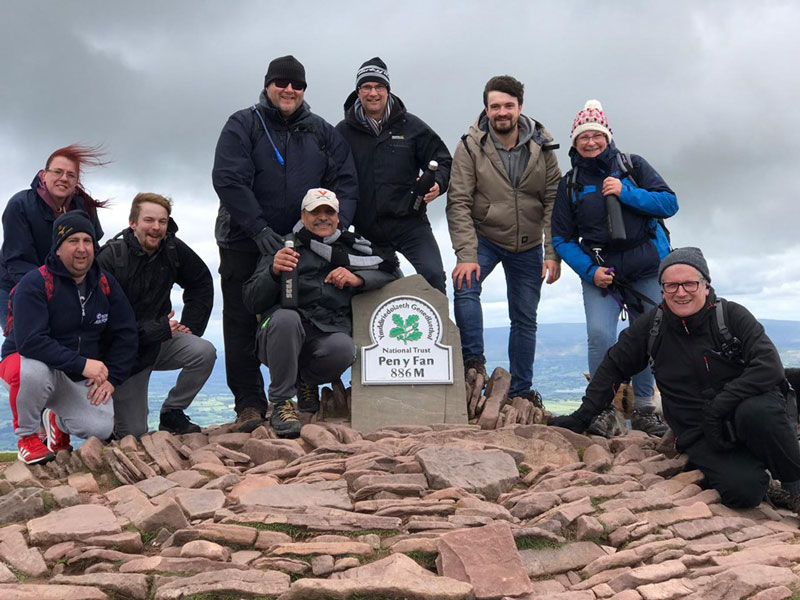 Staff from Sega Amusements recently completed a challenging walk to the summit of Pen Y Fan the highest peak in South Wales at 886m to raise money for the Fragile X Society. Five hours and 13 miles later we were back at the car park and only then did it start to rain. There were many sore knees, sweaty brows, one or two blisters and a broken boot but the whole team made it back in one piece.
The Fragile X Society was formed in 1990 by families whose children had just been diagnosed with Fragile X Syndrome. Fragile X Syndrome is the most common inherited cause of learning disability. The Society provides information and practical guidance to support and empower individuals and families living with fragile x and the professional who support them. It is a small charity which relies on donations to continue to provide support to families.
We are grateful to colleagues, family, friends and suppliers for helping us to raise over £2000.
You can still donate to this worthwhile cause by visiting https://www.justgiving.com/fundraising/segaamusements