25 October 2018
Every week trucks full of TRANSFORMERS Shadows Rising games leave Sega factories destined for FEC's and games rooms worldwide. With global brand equity over 4 billion dollars, TRANSFORMERS is a blockbuster franchise that attracts a huge family audience. This action packed, high energy new video game from Sega and Hasbro is out performing its closest competitors.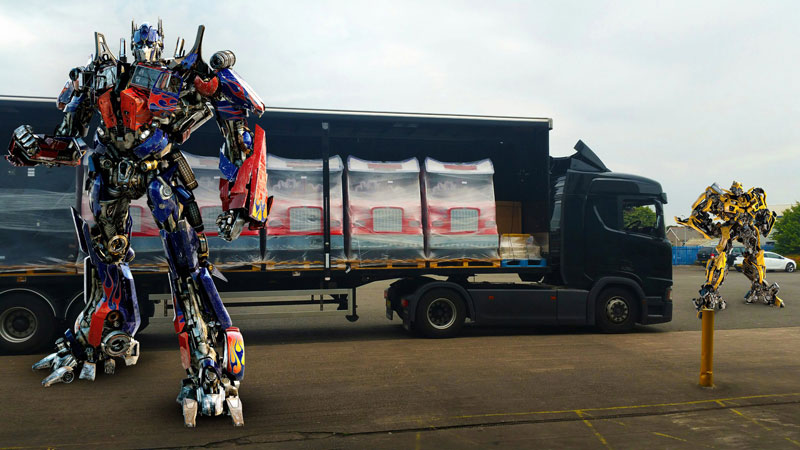 In TRANSFORMERS Shadows Rising, players team up with movie's stars, Optimus Prime, Bumblebee and Sideswipe, players must battle their way across the world to stop evil Megatron's plan. The simple to use controller, easy to follow storyline and fast paced gameplay attracts casual and core gamers. Razor sharp graphics and in game physics comes to life on a huge 55 inch, full-HD screen, delivering an immersive visual experience. Combined with audio from 4 speakers with subwoofer and base shaker players experience "metal on metal" combat that is truly satisfying.
Brand new Hyperenergy Tech lever brings a new type of interaction to the game. Players can collect 'Hyperenergy Tech Cubes' throughout the game; then by pushing the Hyperenergy Tech Lever up they can unleash a shock wave to destroy multiple enemies or by pulling the Hyperenergy Tech Lever down they create a defensive forcefield protecting the player from enemy attack.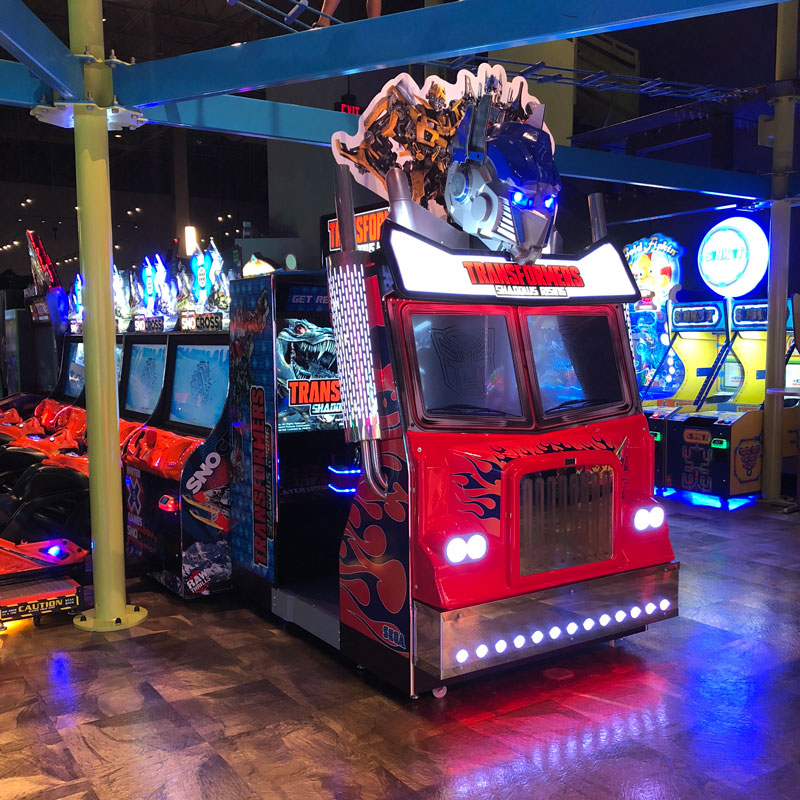 TRANSFORMERS Shadows Rising sensational truck shaped cabinet stands out in any location. Gorgeous chrome front grill and huge exhausts that light up red to emulate heat draws player attention. And if that wasn't eye catching the lifelike Optimus Prime head with led lights for eyes sure gets the heads turning. Wrapped with vivid Transformers liveries, Multi-coloured LED lighting effects and dual sided marquee makes this game hard to miss from any angle.
Marty Smith, Sales Manager at Sega, says "TRANSFORMERS Shadows Rising's gameplay is phenomenal, cabinet design is jaw dropping and location reviews of the game are beyond expectations. The new Hyperenergy Tech lever adds a new element to this type of game. Games are in stock, so place your orders now."
Operators can experience TRANSFORMERS Shadows Rising first hand at IAAPA on Sega's both 1506 and 1606 at the Orange County Convention Centre from 13th - 16th November.
To order contact Sega on +44 (0)208 391 8090; sales@segaarcade.com, or contact your Local Authorized Sega Distributor.