24 October 2022
Drone Racing Genesis is an exciting, brand-new entertainment concept brought to you by the leaders in arcade game development Sega Amusements International. Making its worldwide debut at IAAPA Orlando on booth 1010, Drone Racing Genesis is THE "must experience" game at the show!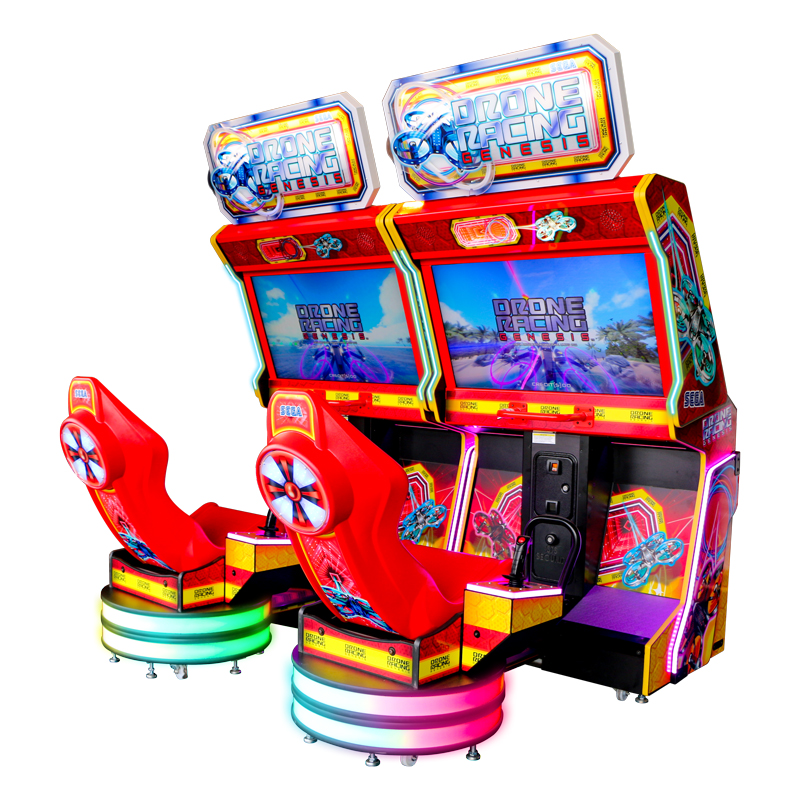 "We've seen drones rapidly become part of our society, initially for aerial photography but most excitingly it has spawned a huge global following for drone racing and E-sports – currently one of the fastest-growing sports and a worldwide phenomenon. Our game Drone Racing Genesis captures this exhilarating spirit of drone racing and brings it to indoor locations such as arcades and FECs for the very first time. It has all the fun and competitive rivalry of a traditional car racing game but using Drones" commented Paul Williams, CEO.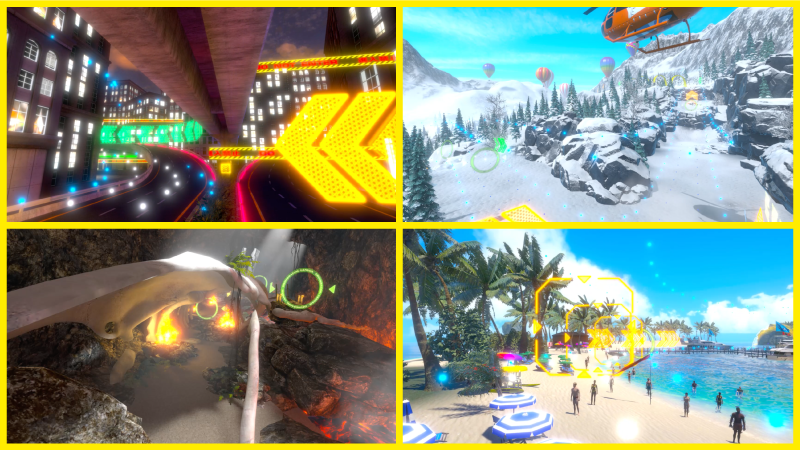 Drone Racing Genesis gameplay is fun and thrilling! The game is easy to grasp and designed with casual and core players in mind. Players can compete in championship mode or take part in a quick race while challenging up to 4 friends in linked gameplay. To get a place on the podium, players must race to the finish line while completing checkpoints and collecting those all-important 'battery charge' power ups to give their drone a super boost to zoom past their rivals.
In real life, drone controllers are handheld devices with thumb joysticks. We opted for the intuitive, classic arcade game joystick controller, as we discovered it gives players ultimate control over their drone – "they sure need full control, at those blazing speeds." Stated Lester Travasso, Sales & Marketing Executive.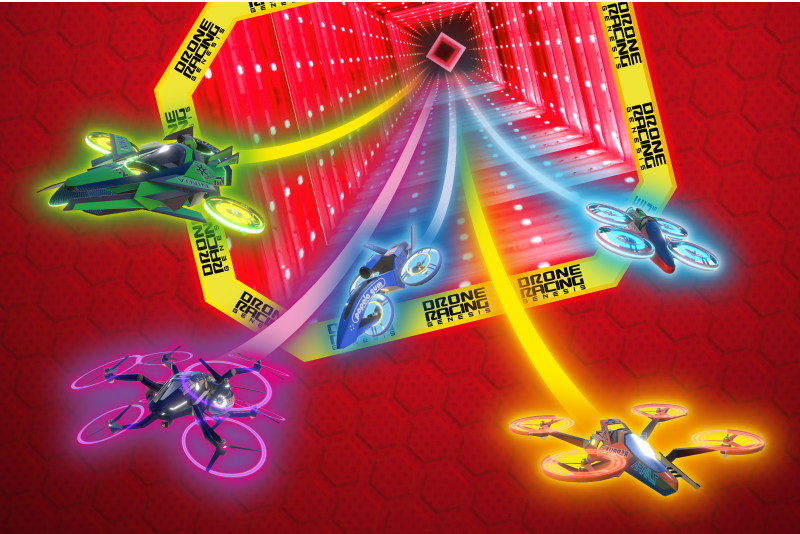 The game takes place across four visually stunning race locations - from picture-perfect tropical ocean resorts to snow-covered mountains, intense volcanic caves in the wild nature park to the glistening lights in the bustling Metro City. Players also can choose from five distinctive drones with unique characteristics and sponsorship liveries. Drone Racing Genesis encourages players to keep coming back over and over to experience every racecourse, get a real feel for their favourite drone and 'rule the skies' while competing to make the leader board.
Drone Racing Genesis cabinet features a unique reclined seat that creates the illusion of being in a futuristic drone cockpit and instantly immerses players in the nail-biting racing action. The bright colour-changing header, lit cabinet edges and under-seat feature begs player's attention at any location.
If you plan to visit IAAPA Orlando, you cannot afford to miss Drone Racing Genesis. Sega Amusements will be on a larger booth 1010 this year, from 15 - 18 November, at the Orange County Convention Centre, Orlando, USA. We hope to see you there!