18 January 2023
At Sega Amusements International, we had many great highlights at the EAG show last week, and we hope the show was full of highpoints and success for you too. We want to start by thanking all guests for visiting us at the show, without your participation; the show would not be such a great success for us.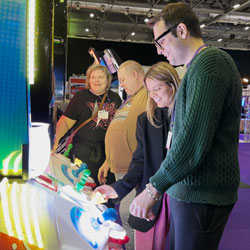 Kicking off the highlights reel, the iconic family fun game, BOP IT! Arcade stole the show! The game was constantly busy with players throughout. Operators praised the creative cabinet design as well as the fun and intuitive gameplay. This, combined with its small footprint and high-income-potential, quickly translated to Operators ordering units for their locations as soon as possible.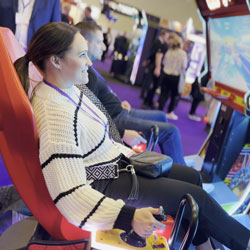 Also making the highlights was Drone Racing Genesis, which proved to be extremely popular with visitors. The game attracted Operator's interest for being the first of its kind to portray drone racing in a game for our market. Players loved the thrilling gameplay and stunning race locations and commented that the angled seat created a deeply immersive experience.
There was no shortage of players around Dodgeball Ultimate Arena, the highly interactive ball toss redemption game. Also new from leading redemption manufacturer ICE was World Football Pro, a penalty shootout game. Fans of motorbike games were pleased to see the motion-based Storm Rider 2.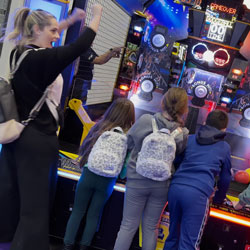 The highlights kept rolling, as Operators looking for innovative entertainment to draw new visitors to their locations were keen to learn about Augmented Reality Darts. Brought to market by leaders in competitive social gaming 501 Entertainment, the ground-breaking system re-imagines the game. It introduces darts to a new and considerably wider audience through its fun and visually immersive experience.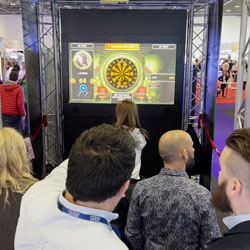 EAG certainly delivered on kicking off the new year on an optimistic note and set the tone for a great year ahead. "For me, the biggest highlight was meeting our customers, friends and partners at the show. Despite the show's earlier-than-usual start, we were pleased to see strong visitor numbers, albeit international numbers were significantly lower. Hence, we want to see the show dates move later than this year." Says Justin Burke, Sales Director at Sega Amusements International.
The ribbon-cutting ceremony saw a delegation of current and previous show directors open the expo floor. There was also a BACTA-hosted celebration for the lives of Jimmy Thomas and Norman Leftly and their long service to our industry.
Another great plus point for the show this year was the new Elisabeth Line underground train service that connected central London to the ExCel. This service encouraged many people to stay at competitive hotels in the city and gave them access to various bars and restaurants to dine at after the show.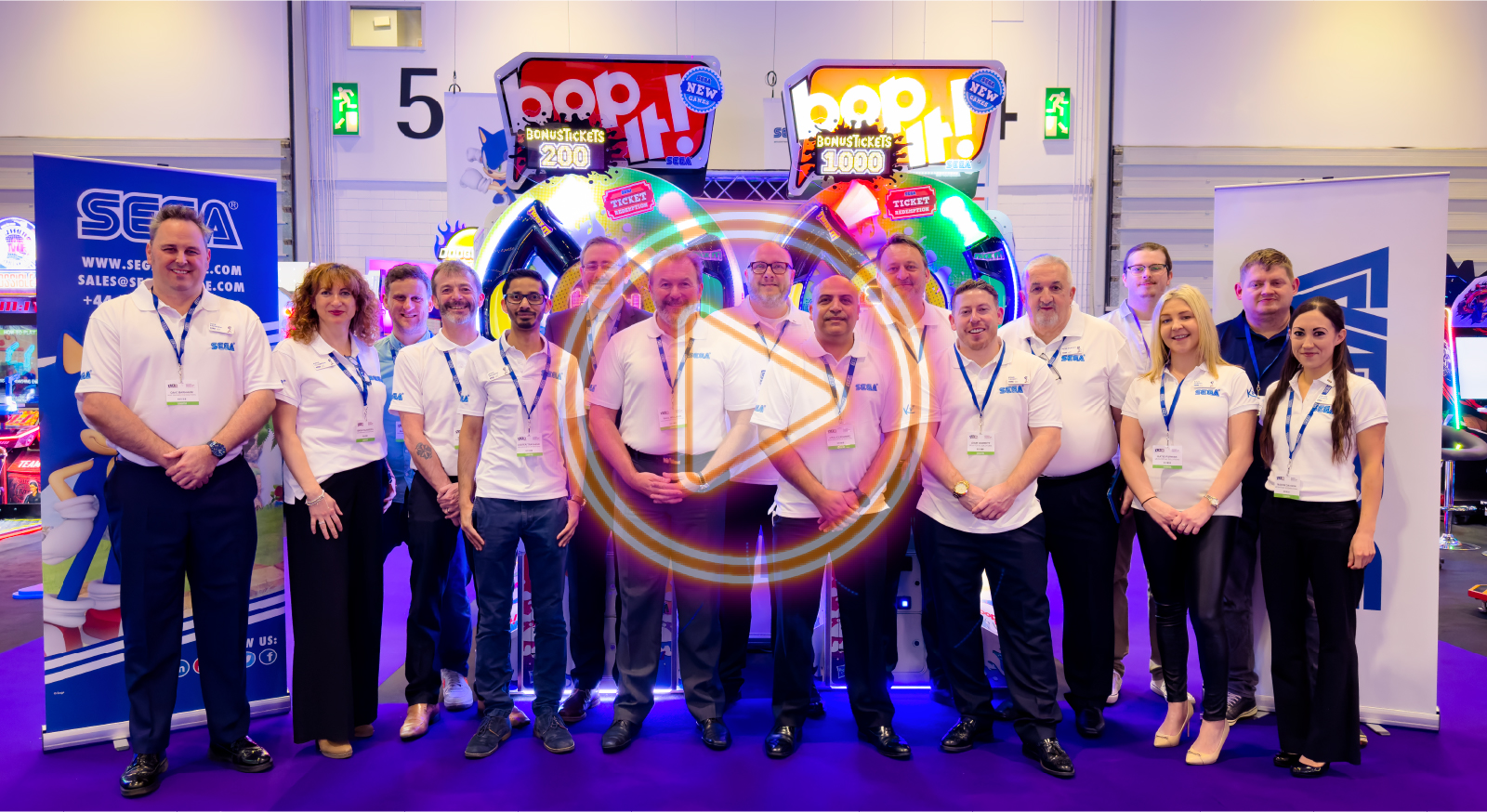 For further information, contact SEGA Amusements International on +44 (0)208 391 8090; sales@segaarcade.com.