10 September 2020
SEGA invites all operators to network, share ideas, participate in educational seminars, and look to find great deals at this month's AAMA's virtual meeting.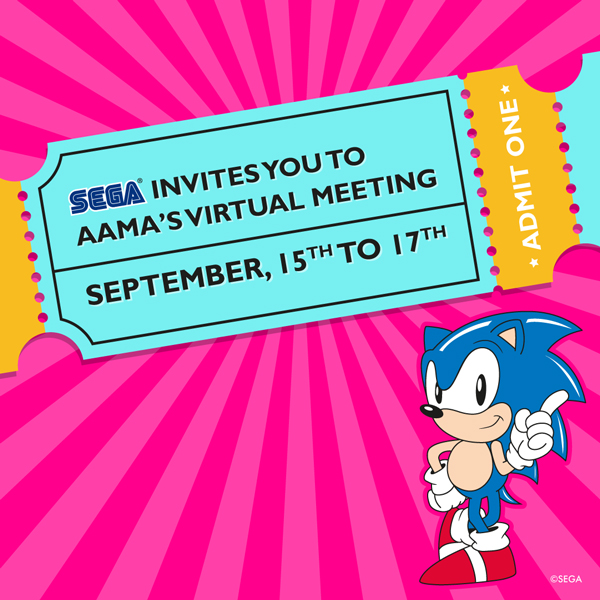 With the aim of strengthening the amusements industry, the American Amusement Machine Association AAMA has decided to move its annual meeting to a virtual format. The three-day virtual event is scheduled to take place from Tuesday the 15th to Thursday the 17th of September.
"Attendance to the virtual meeting is free and open to the whole industry. AAMA has made a great decision to lift the membership requirements for education, presentations, and keynotes. Making this a fantastic opportunity for members and non-members to come together to learn and take away ideas that will help their business grow" says Vince Moreno, Sales Manager at SEGA.
The virtual show will also be a place if you are looking for big deals on games. Our North American Sales Managers, Vince Moreno and Marty Smith will be on hand to answer questions, provide information and discuss your business's future.
Please click here to see SEGA's special offer. 0% APR for 36 Months on top of 90 days deferred payments on Transformers Shadow Rising & House of Dead Scarlet Dawn.
Navigating the virtual show, attending events, and communicating with other attendees is very easy with the Whova app which is where the show is hosted. Click Here Now to register for free and we hope to see you at the virtual event soon.
For more information, please contact SEGA on +1 847-364-9787 or email us at sales@segaarcade.com.