25 August 2023
Are you ready to embark on an adventure to capture the jewel and save JUMANJI? Your first quest, bring it to your arcade!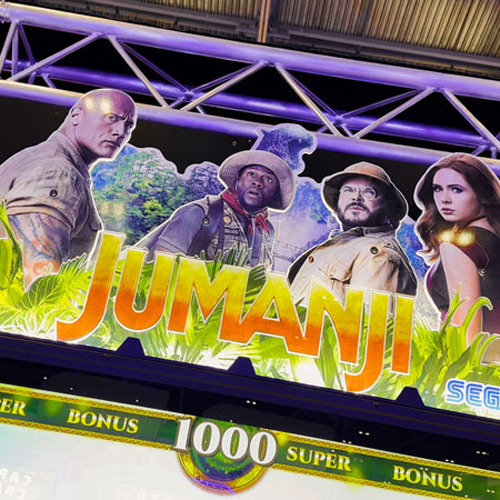 This skill-based ticket redemption game brings the hugely successful Hollywood hit film franchise to the arcades for the very first time. Twelve minigames are on offer, all based on some of the most iconic scenes from the films, combined with the authentic movie audio JUMANJI is an immensely immersive experience.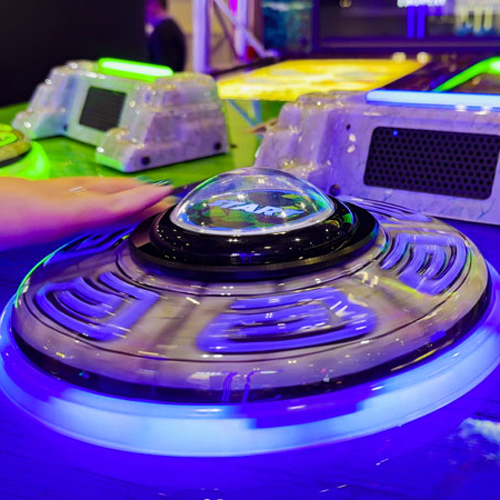 Players can take on the role of one of their favourite main characters from the film to solve the exciting games. To win the super ticket bonus, players must use quick thinking and swift reflexes to climb the jaguar statue and save JUMANJI just like in the film. The gameplay is entertaining and intuitive thanks to the unique controller that switches between free-spin and ratchet-spin, depending on the game being played. The eye-catching jungle-themed cabinet features a crisp 65" HD Monitor, a fully lit and colourful gameboard that tracks the player's progress and a huge marquee that features the film characters, drawing players to the cabinet. JUMANJI provides an exceptional arcade experience complete with comfortable seating making it a prominent centrepiece.
Are you ready to save JUMANJI and bring this multibillion-dollar blockbuster film franchise to your arcade?
For more information or to order, contact SEGA Amusements International at +44 (0)208 391 8090 / +1 847-364-9787; sales@segaarcade.com.