12 July 2023
Get ready for an action-packed adventure with Mission: Impossible Arcade! This adrenaline-fueled video game brings the highly successful film franchise to the arcade for even more world saving missions where time is of the essence.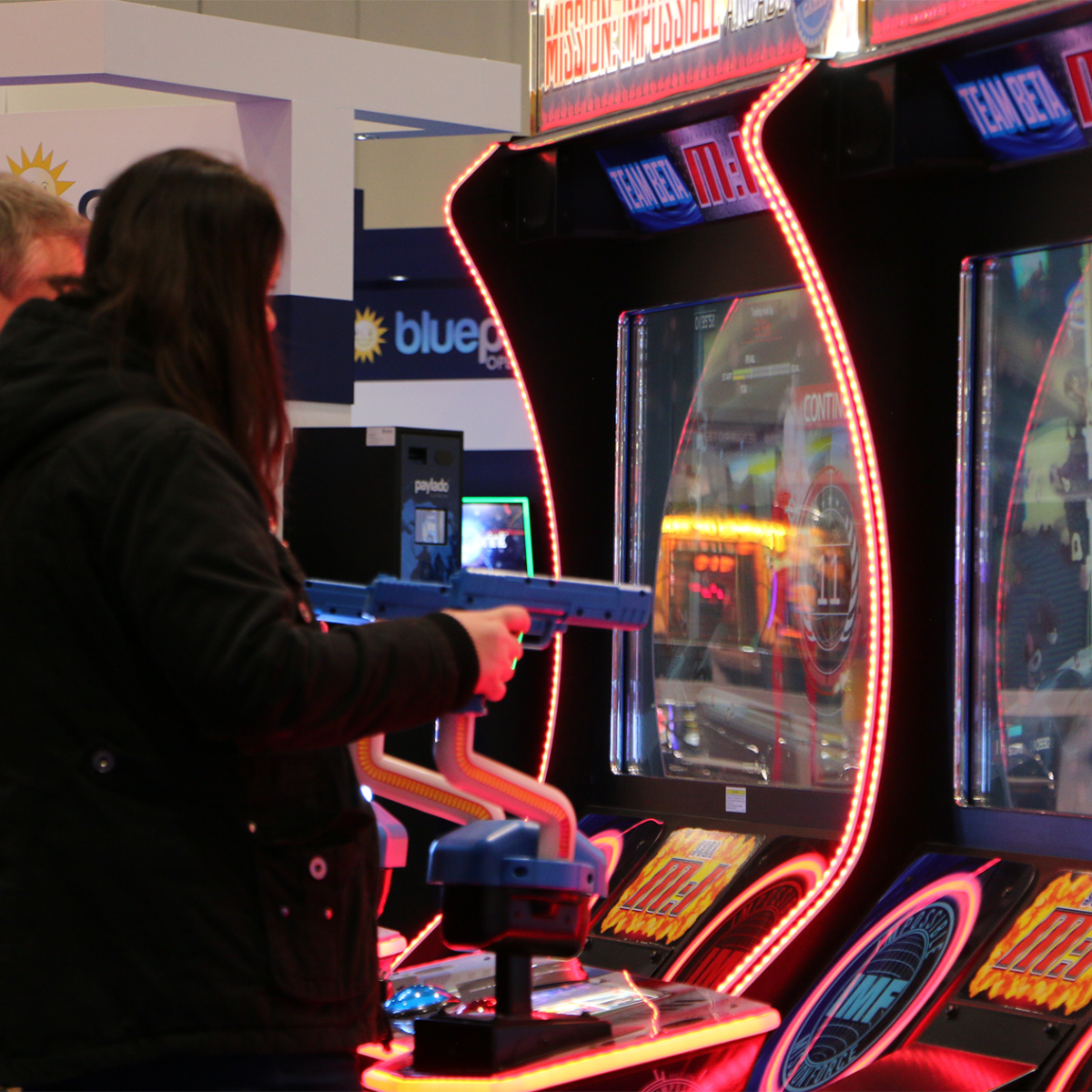 Available in a 2-player deluxe or a 4 player super deluxe attraction cabinet, the mission is to save the world by sabotaging enemy plans that aim to weaponize humanoid robots. The player has a range of weapons and high-tech gadgets at their disposal to assist them with this challenge!
The deluxe cabinet features an innovative floor with base shakers for a thrilling gameplay experience. The huge 55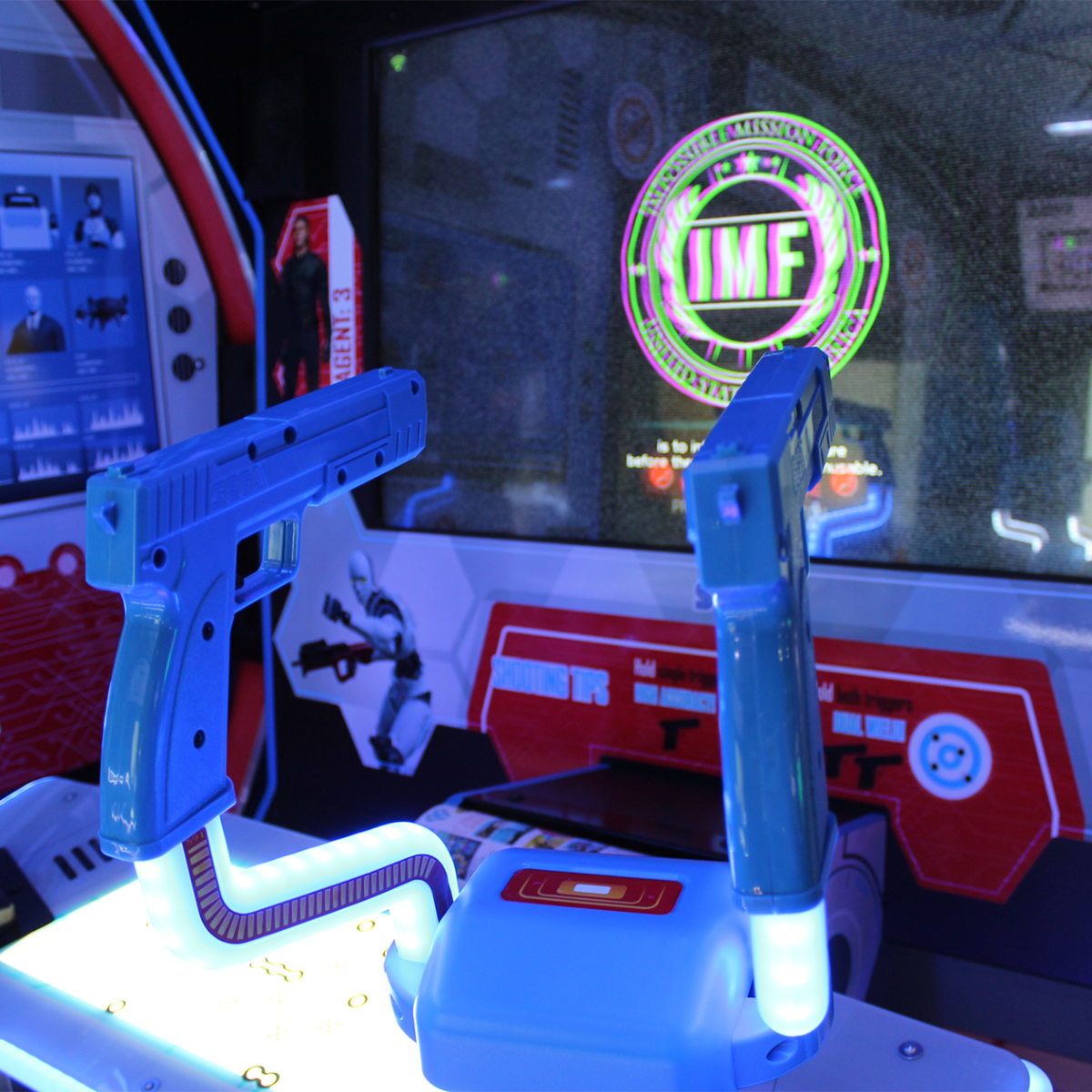 " display, speakers and subwoofers allow players to become immersed in the spy action. Edge lighting from top to bottom accentuates interesting details like the playfield and dual pistol controllers, allowing the player to feel like they are a top spy. Alongside the DLX features, the super deluxe attraction cabinet is designed to look like the IMF (Impossible Mission Force) safe house and features the iconic fuse along with various interiors details that convey the feel of a top-secret high-tech spy hideout. All these features make both Mission: Impossible Arcade games an unmissable cabinet on location.
So, are you ready to accept the mission and save the world by bringing Mission: Impossible Arcade to your location?
For more information or to order contact SEGA Amusements International at +44 (0)208 391 8090 / +1 847-364-9787; sales@segaarcade.com.